Melba Moore at Comes to SOPAC 11/11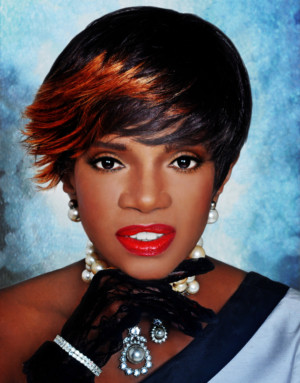 Four-time Grammy Award nominee, and Tony Award winner Melba Moore has been crossing genres from Broadway to recording star to television personality since the early '70s. Never willing to stand still, Melba Moore has continued to perform in all genres and has remained one of the most enduring artists of the 21st century. She will bring her powerhouse vocal skills to SOPAC on Friday, November 11 at 8 p.m.
When she was starting her career Melba Moore's stepfather, pianist Clement Moorman, introduced her to several agents which eventually landed her a role in Hair on Broadway. This would be the beginning of a prolific career in theatre as Ms. Moore went on to star in Purlie, garnering her a coveted Tony Award, Timbuktu! and Les Misèrables.
After a successful career in theatre, Melba Moore decided to focus more on her recording career, making her debut on Mercury Records with "I Got Love," followed by "Look What You're Doing To The Man." She was nominated for a Grammy Award for Best New Artist. During this time, numerous Grammy Award nominations, recordings, and television shows, including her own variety show entitled The Melba Moore-Clifton Davis Show, followed.
Melba Moore continued to enjoy great success musically with such chart-topping songs as "Love's Comin' At Ya," "Keepin' My Lover Satisfied," "Living For Your Love," and "Read My Lips," earning her a Grammy Award nomination for Best Female Rock Vocal. She had two Billboard #1 hit singles for "Falling" and "A Little Bit More," a duet with FrEddie Jackson.
More recently, Melba Moore starred with Beyoncé and Cuba Gooding Jr. in the motion picture The Fighting Temptations. Presently, she is working on an autobiography with former New York Times writer Mel Watkins detailing her achievements over the span of her storied career.

Melba Moore takes the SOPAC stage on Friday, November 11 at 8 p.m. Tickets are $38-$58 and are onsale now. Tickets can be purchased online at http://www.sopacnow.org/melba-moore/ or by calling the box office at (973) 313-2787.
SOPAC programs are made possible in part by the National Endowment for the Arts and the New Jersey State Council on the Arts.
The South Orange Performing Arts Center (SOPAC) is a 501(c)(3)charitable organization.
SOPAC received funding through a grant from the New Jersey. Department of State, Division of Travel and Tourism, visitnj.org.
Since 2006, SOPAC has been serving as a premier performing arts center in the region. SOPAC offers innovative artistic and cultural experiences for diverse audiences in an intimate, inviting environment. The premier arts center hosts a variety of live performances, community events and education programs for all ages. To further expand its offerings, SOPAC has a partnership with the Juilliard School of Music to present Juilliard @ SOPAC-a series featuring upcoming musicians from the acclaimed conservatory. SOPAC is home for Seton Hall University Arts Council's performances, including Classical Concert Series, Jazz 'N the Hall performances and Seton Hall University Theatre productions. SOPAC also presents performances by its theater company in-residence, American Theater Group. For more information, visit SOPACnow.org