Meet the Lineup of LAUGHS IN THE LOFT At SOPAC
The next Laughs in the Loft performance is Wednesday, October 5 at 7:30PM.
Need something to look forward to on Hump Day? Head to SOPAC for Laughs in the Loft, a stand-up series that Baristanet calls, "a comedy cure for the midweek blues."
On every first Wednesday of the month, settle in for an evening of side-splitting comedy. Hosted by local comedian Joe Larson, each show features several comedians in a New York City-style showcase. The next Laughs in the Loft performance is Wednesday, October 5 at 7:30PM. Tickets are $20.
Anthony DeVito - An NJ native, DeVito was a writer for the 2018 White House Correspondents' Dinner and has been seen on The Late Show with Stephen Colbert and Comedy Central. His one man show, "My Dad isn't Danny DeVito" is about finding out the family secret that his father was a made man.
Gary Vider - Gary has a bone dry sense of humor that took him all the way to the finals of America's Got Talent Season 10 and earned him appearances on The Late Show with Stephen Colbert and Conan.
Bo Johnson - A Seattle comedian (that's where Laughs in the Loft host Joe Larson is originally from!) comes out east to visit SOPAC! Bo has been on Comedy Central's Hart of the City and the very prestigious Montreal Just For Laughs comedy festival.
Suzanne Stein - This comedian and New Jersey mom is a club favorite throughout NYC. This show marks her first SOPAC appearance!
More Hot Stories For You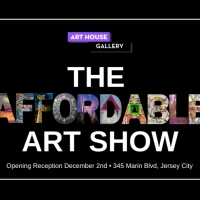 The Art House Gallery Presents THE AFFORDABLE ART SHOW

November 29, 2022

Art House Productions will present "The Affordable Art Show," an annual December event with works priced $500 and under. Curated by Andrea McKenna, the show includes over 150 works of art from 89 artists.
---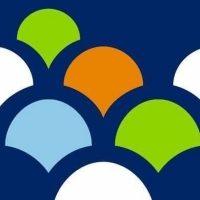 Creating Change Network Seeks Participation from the New Jersey Arts Community for National Day of Racial Healing

November 28, 2022

The Creating Change Network, a program hosted by New Jersey Theatre Alliance and ArtPride New Jersey that aims to build a more equitable, just, accessible, and anti-racist arts community in New Jersey, will faciliate participation by the state's arts community in the National Day of Racial Healing, on January 17, 2023.
---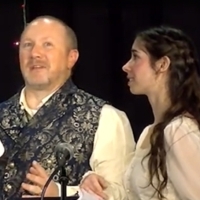 Placer Rep To Present A Holiday Variety Show Featuring Local Performing Artists 

November 25, 2022

Actors, singers, comedians, writers and more will take the stage on December 7 at  Placer Repertory Theater's annual variety show with open mic that celebrates the  completion of Season 2022 on Wednesday, December 7th at Studio E in Lincoln. 
---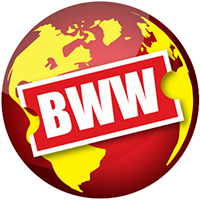 Surflight's Presents Irving Berlin's WHITE CHRISTMAS, December 3-18

November 23, 2022

Surflight Theatre, after a terrific summer and fall season is now thrilled to be presenting the festive and beloved musical White Christmas from December 3-18th.  With spectacular tap dancing and a dazzling score featuring well-known standards including "Blue Skies," "I Love A Piano," "How Deep Is the Ocean", Count Your Blessings and the perennial title song, White Christmas is an uplifting musical perfect to bring joy in the Holiday Season.
---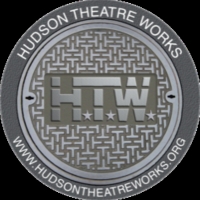 Hudson Theatre Works Presents Its Annual 10 MINUTE PLAY FESTIVAL Benefit

November 23, 2022

Hudson Theatre Works presents its Annual 10 Minute Play Festival benefitting Hudson Theatre Works including new plays by John Patrick Shanley, Richard Vetere, Barbara Blatner, Joanne Hoersch, Zach Weed, Lenny Horst, and Sarah T. Schwab with Robert Funaro of the Sopranos.
---