Review: NEWSIES at Surflight Shines with a Fine Cast and Great Numbers
Editor's Note: We welcome guest reviewer, Ryan Myers to Broadwayworld New Jersey.
"Ain't it a fine life, Carrying The Banner!" Disney's Newsies is the second show this season of the newly reopened Surflight Theatre located in Beach Haven, New Jersey.
After a brief two-year hiatus of being closed, Surflight re-opened under the new management of producer Steve Steiner and his wife. They are working to bring a new face to Surflight and make it better than it has ever been before.
What Is the Story of Newsies? Based on the real-life Newsboy Strike of 1899, this new Disney musical tells the story of Jack Kelly, a rebellious newsboy who dreams of a life as an artist away from the big city. After publishing giant Joseph Pulitzer raises newspaper prices at the newsboys' expense, Kelly and his fellow newsies take action. With help from the beautiful female reporter Katherine Plumber, all of New York City soon recognizes the power of "the little man."
This production was lead by several young, fresh-faced talents, with many who have just graduated college or are still pursuing their degrees. The dancing in this show is incredible, and for the small amount of space that the actors have, they really made it work. The dancing numbers were some of the top highlights of the show.
Standouts from this show include the leading man himself "Jack Kelly" played by Logan Farine, who brings his handsome, boyish looks to the stage, as well as his solid tenacious voice for songs like "Santa Fe" and "Something To Believe In." He has his own version of Jack Kelly, and I thoroughly enjoyed that. Daniel Neale also shined as "Davey" by bringing his charm and personality to the role, as well as his fine singing voice in pieces like "Watch What Happens (Reprise), and "Seize The Day".
Morgan Rucker "Medda Larkin" brought the house down with her show stopping number "That's Rich!" She is a performer on the brink of great success, and I will be watching for her in the future.
Samuel Davis Olmedo warmed our hearts with his goofy and kind-hearted portrayal as the loveable "Crutchie." Lastly, Ricky Pope brought his own take as "Pulitzer" delivering humor and wit to the part that is usually played in a very serious and stern way.
Rounding out the cast is Benjamin Barham-Wiese, Emily Cobb, Bobby Davis, David Discenza, Richar Earl, Andrew Foote, Dale Given, Jonah Hale, Meggan Herod, Nina Gabriela Gross, Adrianne Hick, Sabrina Kalman, David Ossman, James Patton, McKenna Christine Poe, William Rivera (a standout with his solo in "King of New York!") , Madeline Rodrigue, Eoin Rude, Wyatt Slone, Seth Ryan Weinstein, Donte Wilder, and Vision Wilkes-Davis.
And while there were some technical flaws in Newsies, here's hoping that thee issues will be greatly improved for the theatre's future productions.
Disney's Newsies runs at The Surflight Theatre until Sunday, August 13th. For tickets, visit www.surflight.org or call the box office at 609-492-9477. With only a few weeks left, Newsies is the perfect show to bring the whole family to. Be sure to give yourself extra time because there is hardly any parking near the theatre, and you will have to park in town and then walk a few blocks. For more information and ticketing, visit: https://www.surflight.org/.
About Guest Reviewer, Ryan Myers
Ryan Myers (Rye My) is a soon to be college graduate who has a love and passion for all things entertainment news, especially the theater. He is Editor-in-Chief of the entertainment-lifestyle website RyeTheNewsGuy.com and has interviewed and rubbed elbows with many A-list Broadway and Hollywood celebrities over the years, giving him insider access to some of the best interviews and coverage in town. He is a blogger, performer, and activist and is "changing the face of news, one interview at a time!"
Photo Credit: Courtesy of Surflight Theatre
More Hot Stories For You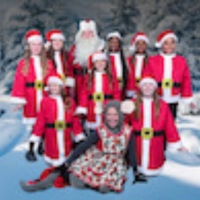 MCCC's Kelsey Theatre Presents 'TWAS THE NIGHT BEFORE CHRISTMAS

December 2, 2022

Mercer County Community College's (MCCC's) Kelsey Theatre continues to bring merriment to area families in December with "'Twas the Night Before Christmas." This musical adaption of the famous poem runs Friday, Dec. 2, 2022 through Monday, Dec. 5. and is sure to delight.
---
Paper Mill Announces Summer Musical Theater Conservatory and Musical Theater Technique Intensive

December 2, 2022

Paper Mill Playhouse, (Mark S. Hoebee-Producing Artistic Director, Michael Stotts-Executive Director) recipient of the Tony Award for Regional Theatre, will hold auditions for students to be a part of the theater's prestigious Summer Musical Theater Conservatory and Musical Theater Technique Intensive for 2023 on Saturday, January 21st and Sunday, January 29th at Montclair State University, College of the Arts/Life Hall, 1 Normal Avenue, Montclair, NJ. 
---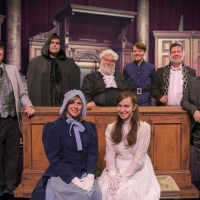 The MTM Players Bring The Comedy Sequel THE TRIAL OF EBENEZER SCROOGE To The Kelsey Theatre Stage

December 1, 2022

Celebrating its 8th year of theatre and second at Kelsey Theatre, The MTM Players bring the sequel comedy penned by local playwright Mark Brown, The Trial of Ebenezer Scrooge to Kelsey Theatre one weekend only Dec 9 - Dec 11, 2022, in West Windsor, NJ for five performances including a rare Sunday evening showing at 7pm.
---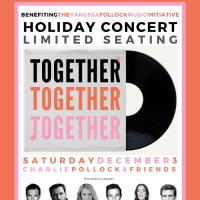 Holiday Concert Fundraiser TOGETHER TOGETHER TOGETHER Announced December 3

December 1, 2022

Pollock Properties Group of Keller Williams and Matt Keane of Guaranteed Rate will present the Holiday Concert Fundraiser Event of the season! Join Charlie Pollock & Friends for this exciting family-friendly night of holiday music & cheer, while raising money for the Vanessa Pollock Music Initiative!
---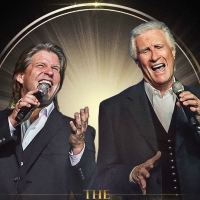 bergenPAC Presents Brian McKnight, Bone Thugs-N-Harmony, A Bronx Tale, and The Righteous Brothers

November 30, 2022

bergenPAC announces new shows coming to its recently renovated theater this Spring: R&B icon Brian McKnight on Thursday, March 23, 2023; rap legends Bone Thugs-N-Harmony on Saturday, April 1, 2023; Chazz Palminteri's one-man show A Bronx Tale on Sunday, April 23, 2023; The Righteous Brothers on Wednesday, May 17, 2023. Tickets go on-sale Friday, Dec. 2, 2022, at 11 a.m.
---