Feature: THEATER AAN DE PARADE PRESENTEERT EEN MUSICALEDITIE VAN 'GERENOVEERD!' MET PIA DOUWES EN LOÏS VAN DE VEN!
Na de eerste cabareteditie van Gerenoveerd! met Ramon Chatrer en Raoul Heertje, is het tijd voor een nieuwe editie van dit meester-gezelprogramma. Dit keer gaat opkomend talent Loïs van de Ven een avond werken met niemand minder dan musicalster Pia Douwes. Gerenoveerd! met Pia en Loïs is maandag 17 oktober a.s. om 20:30 uur te zien in Podium Azijnfabriek. Kaarten zijn te koop op de website van Theater aan de Parade.

Het musicalvak
De wereld van musical bestaat uit glitter, glamour en show. Maar hoe train je je stem hiervoor? Wanneer begrijp je een nummer écht en hoe breng je dat vervolgens over aan het publiek? Loïs was negen jaar toen ze Pia Douwes zag spelen in de beroemde musical Elisabeth en wist meteen: dat wil ik ook! In Gerenoveerd! leert Pia Loïs de fijne kneepjes van het musicalvak. Onder leiding van Ursel Braaksma, Programmamaker bij Theater aan de Parade, gaan ze het gesprek aan over het vak. Loïs brengt verschillende nummers uit beroemde musicals ten gehore en Pia coacht en vertelt over haar carrière.

Over Pia Douwes
De in Amsterdam geboren Pia Douwes behoort in Europa tot de meest succesvolle musical actrices. Ze studeerde 3 jaar aan de Brooking School of Ballet in London en verscheen in talloze musicals in binnen- en buitenland, waaronder Cats, Les Misérables en We Will Rock You. Momenteel speelt Pia de rol van Dee Dee Allen in The Prom, die in de gelijknamige Netflix Original Film gespeeld wordt door Meryl Streep. De jury noemt Pia "Nederlands grootste musicalvedette" en roemt haar ook vanwege haar inzet voor talentontwikkeling.

Over Loïs van de Ven
Loïs studeerde aan de Fontys Hogeschool voor de Kunsten in Tilburg richting muziektheater en kreeg zangles van Katrien Verheijden en Edward Hoepelman. Ze studeerde tijdens haar
Masteropleiding flamenco-zang in Nederland en Sevilla. Afgelopen seizoen was Loïs te zien in de Duitse productie van de musical Wicked. Ze speelde in de musical Anastasia, Disney's Der Glöckner von Notre Dame in Stuttgart, HAIR en in Beauty and the Beast was ze te zien als Babette en cover Belle. Ook in kleine musical ontbrak ze niet, zoals in Een avond met Dorus en Het Kerstverhaal van Kleine Ezel. Als geboren Bosschenaar betekent Theater aan de Parade veel voor Loïs. Het was dan ook een eer dat ze de allerlaatste artiest was die mocht optreden in het oude theater.
Meester-gezelprogramma
In Gerenoveerd! kiezen jonge, veelal lokale makers en performers een inspirator uit van wie ze de fijne kneepjes van het vak willen leren en door wie ze zich laten inspireren. En dat levert een heerlijk, leerzaam avondje uit op. Het publiek is getuige en leert meer over het genre van die avond. Ramon Chatrer en cabaretier Raoul Heertje gingen Loïs en Pia al voor.

'Gerenoveerd!' met Pia Douwes en Loïs van de Ven is maandag 17 oktober a.s. om 20.30 uur te zien in Podium Azijnfabriek. Een kaartje kost € 15,00. Ga voor meer info en tickets naar: theateraandeparade.nl.
Chantal is a passionated theatregoer and takes the same passion into her day job: voice casting director, where she casts voice-actors for commercials and other projects. 
From her home ... (read more about this author)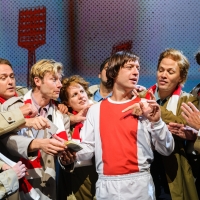 Feature: 14 HET THEATERSPEKTAKEL OVER JOHAN CRUIJFF WEGENS GROOT SUCCES VERLENGD at AFAS THEATER LEUSDEN

December 1, 2022

Sinds de première in september 2021 is 14 het theaterspektakel over Johan Cruijff een groot succes. De voorstelling vertelt het verhaal van Nederlands grootste voetballegende, waarbij acteur Tobias Nierop onze beste voetballer aller tijden op onweerstaanbare wijze tot leven wekt. Deze productie, exclusief te zien is in het AFAS Theater in Leusden, blijft scoren. 'De belangstelling voor dit theaterspektakel over het leven van Johan Cruijff blijft onverminderd groot' aldus Wolter Lommerde, producent van de voorstelling. "Vandaag, 14 maanden na de première, kunnen we bekend maken dat de voorstelling opnieuw is verlengd en nog te zien zal zijn tot en met 25 juni 2023."
---
Feature: STEEFS O. SHOW TERUG IN OUDE LUXOR THEATER ROTTERDAM MET GASTARTIESTEN ALEX KLAASEN EN BRIGITTE KAAN at Oude Luxor Rotterdam!

November 29, 2022

Volgend jaar van 25 t/m 27 mei is Steefs O. Show opnieuw te zien in het oude Luxor Theater in Rotterdam. Tijdens het internationale festival O. keert Steefs O. Show terug op de plek waar het eerder dit jaar voor bijna uitverkochte zalen stond. Alex Klaasen en Brigitte Kaandorp zullen hierin opnieuw met gastoptreden te zien zijn. De muziek in Steefs O. Show wordt live uitgevoerd door het 70-koppige Codarts Symphony Orchestra onder leiding van Sander Teepen.
---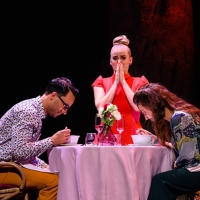 Review: BLIND DATE, A NEW DUTCH MUSICAL COMEDY ⭐️⭐️⭐️⭐️⭐️ at Schouwburg Het Park Hoorn

November 27, 2022

What did our critic think of BLIND DATE, A NEW DUTCH MUSICAL COMEDY at Schouwburg Het Park Hoorn?
---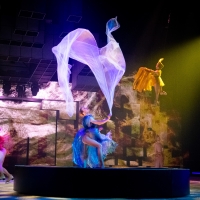 Feature: AL 50.000 KAARTEN VERKOCHT VOOR SUPERNOVA VAN HOLIDAY ON ICE!

November 23, 2022

De internationale ijsshow SUPERNOVA van Holiday on Ice heeft in de voorverkoop al meer dan vijftigduizend kaarten verkocht. Dat is een unicum in de geschiedenis van de ijsdansvoorstellingen van Holiday on Ice in Nederland. Na een periode van zes jaar is Holiday on Ice eindelijk weer in ons land te zien en gaat de wervelende nieuwe show SUPERNOVA, vanaf 8 december te zien door heel Nederland.
---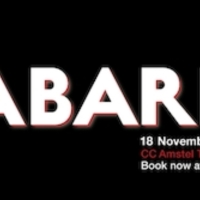 Feature: REVIEW ROUND UP - QETC'S CABARET BACK IN DECEMBER at CC Amstel

November 23, 2022

Following its total sell out run in November, the legendary musical Cabaret is back in Amsterdam's CC Amstel theatre for just 7 more shows - 14- 18th December. The show got amazing reactions from both public and press - here are just a few highlights of the reactions.
---