Click Here for More Articles on KINKY BOOTS
BWW Interview: Sydney Patrick of KINKY BOOTS at Robinson Performance Hall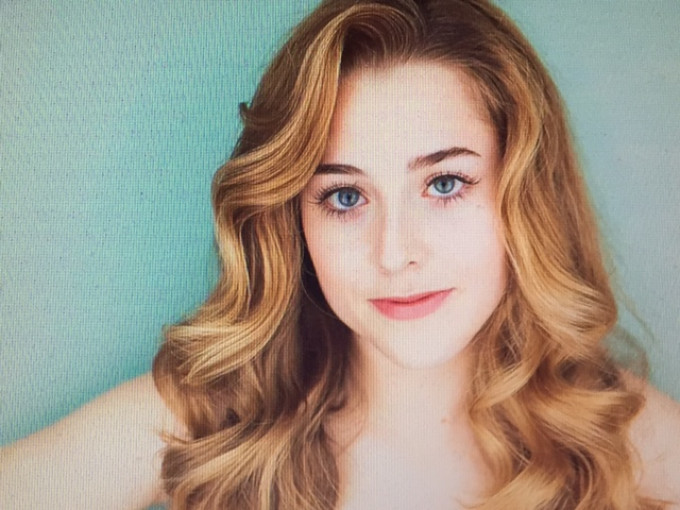 Getting that first National tour seems like a right of passage among Broadway's next generation of stars. Sydney Patrick could not be more excited to be on that path while starring as Lauren in the National tour of Kinky Boots. Her incredibly powerful voice, brilliant timing and adept physical comedy make her a star on the rise. Doing 5 shows in two and a half days, she was kind enough to answer a few questions while the show stopped in Little Rock, Arkansas
Name: Sydney Patrick
Mike Noland: How did you get started in theater?
Sydney Patrick: Both of my parents are professional musicians and most of my extended family are artists and musicians- so pretty much from birth I was introduced to the arts. My parents made my sister and I choose an instrument and I began with the cello and eventually realized I had way too much energy to sit in orchestra for hours in a chair, so I started voice lessons because I always loved to sing and then started taking theatre classes in community theatres around Miami, Florida.
Mike : When did you realize theater was what you wanted to do with your life?
Sydney: Probably in middle school, when I realized I could be my natural weird wacky self and it made people feel better by laughing at my ridiculousness.
Mike: I saw you went to Syracuse. How did you choose that school and why?
Sydney: Syracuse was one of the best decisions I ever made because of its plethora of opportunities. I knew I didn't want to go to a full on conservatory because I loved learning about other subjects and being as worldly as possible, to make myself the best artist possible. Syracuse's options to study abroad and be associated with a highly ranked regional professional theatre (Syracuse Stage) gave me the education I had exactly hoped for... all while running around to basketball games, and history classes... all on an insanely gorgeous Hogwarts- esk campus.
Mike: What was the audition process like for Kinky Boots? Did you have multiple call backs?
Sydney: Yes it was a long process of callbacks but that's the most amazing part about it all! Getting a feel for a creative team while you guys work together in a room one on one is one of the most imperative processes about theatre. The Kinky Boots team created the most warm, welcoming environment To explore I could have ever hoped for. Collaboration is everything to me, it opens your artistic scope of vision to endless heights.
Mike: With this being your first tour, what has been the best part of touring and what has been the most challenging?
Sydney: My most favorite part is the travel. I'm the most passionate about traveling, next to the arts, so getting dropped off in a completely new town and getting together with my friends for an adventure is the best way to spend a day for me. I couldn't think of anything more exciting, it keeps you educated and aware.
The hardest part is being away from my friends and family who I am so close with. Super thankful for FaceTime :)
Mike: How do you spend your days off?
Sydney: Exploring the town I am in as much as I can, going to see live music in the local towns, trying the best food/drinks, and best kept secrets! Also... getting lost.
Mike: How did you get into voiceover work? What is the best part of voice over work?
Sydney: I got into voice over work by my favorite childhood theatre director in Miami recommending me to a voice over director for an audition! When I was 12 my mom took me to this audition for Peppa Pig after school one day, I had no idea what I was doing, but I giggled throughout my whole audition process in the studio, and got it! It's some of the best times I've ever had, working with close friends creating characters larger than life and having free reign to be silly.
Mike: Are there any Broadway roles on your bucket list?
Sydney: I love so many Broadway roles, but I guess one I could name off the bat is Kate Monster in Avenue Q- I love dark humor that jabs at reality and I think Avenue Q uses comedy to further perspective. I believe theatre is so precious in that way- we need to use it as a platform for change as much as entertainment.
Sydney Patrick and the rest of the cast of Kinky Boots will be in Whiting Auditorium in Flint, Michigan 10/17/2017-10/19-2017
Tickets and more information can be found at http://kinkybootsthemusical.com/tour.php