Tennessee Playwrights Studio Introduces 2019 Fellows and Associates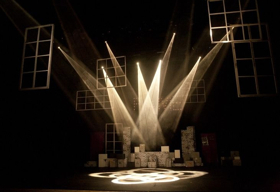 Tennessee Playwrights Studio, a Nashville-based new-play development lab in partnership with Actors Bridge Ensemble, has announced its fellows and associates for 2019.
Five TPS fellows, chosen from a competitive application process, will work under the direction of Kenley Smith to develop new full-length scripts that will be presented in public readings at the Darkhorse Theatre Chapel later this year. Two associates will contribute to monthly workshop sessions in the first year and will become TPS Fellows in 2020. TPS will continue to cast actors from the Nashville community for workshops and readings.
2019 Fellows and Associates are: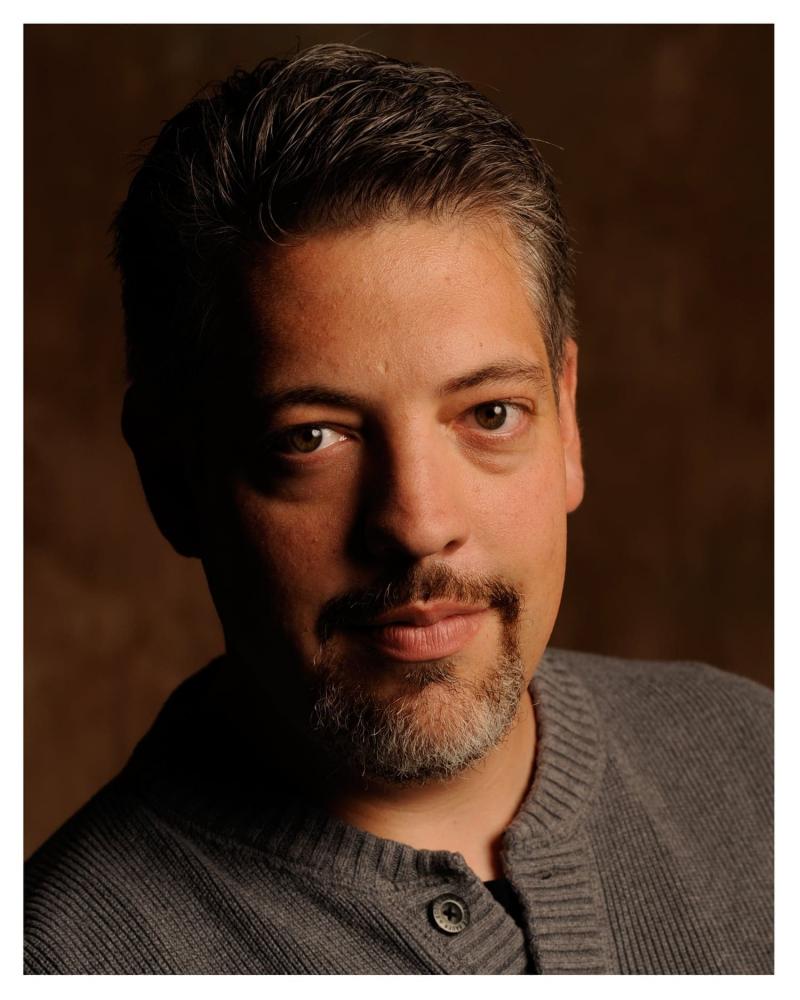 Christopher R.C. Bosen (associate) Chris is thankful for the opportunity to learn as an associate with TPS. As an actor, Christopher has worked at Nashville Repertory Theatre, Actors Theatre of Louisville, Arkansas Repertory Theatre, Studio Tenn, Nashville Children's Theatre, SistaStyle Productions, The Theatre Bug, Blackbird Theatre, Street Theatre Company, ACT 1, 4th Story Theatre, Chaffin's Barn Dinner Theatre, and The Nashville Shakespeare Festival, among others. He directed four professional premieres by local playwrights for Playhouse Nashville, as well as PATHOGENESIS for the Ingram New Works Festival. As a writer he co-created the award-winning short BEAUX & D'ARIA. He is a graduate of The Groundlings L.A. Writing Lab and also studied sketch writing with The Second City L.A. He is currently an Associate Artist with Nashville Storygarden's Greenhouse.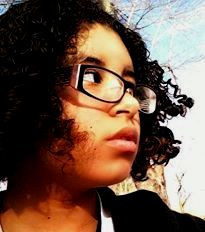 Briana Cox (fellow) was born and raised in Tullahoma, Tennessee - a town inexplicably found on state maps. She is the oldest of seven children, a first-generation academic, and a recent graduate from Swarthmore College, where she studied cognitive science and Japanese. As a twenty-something emerging author, she doesn't have many published pieces under her belt, but a few smatterings of prose and short fiction can be found in the Decades Review, the Swarthmore Review, and the YoungArts Writers' Anthology. When she isn't writing, she spends her time brushing up on Japanese to maybe one day be more literate than a Japanese middleschooler.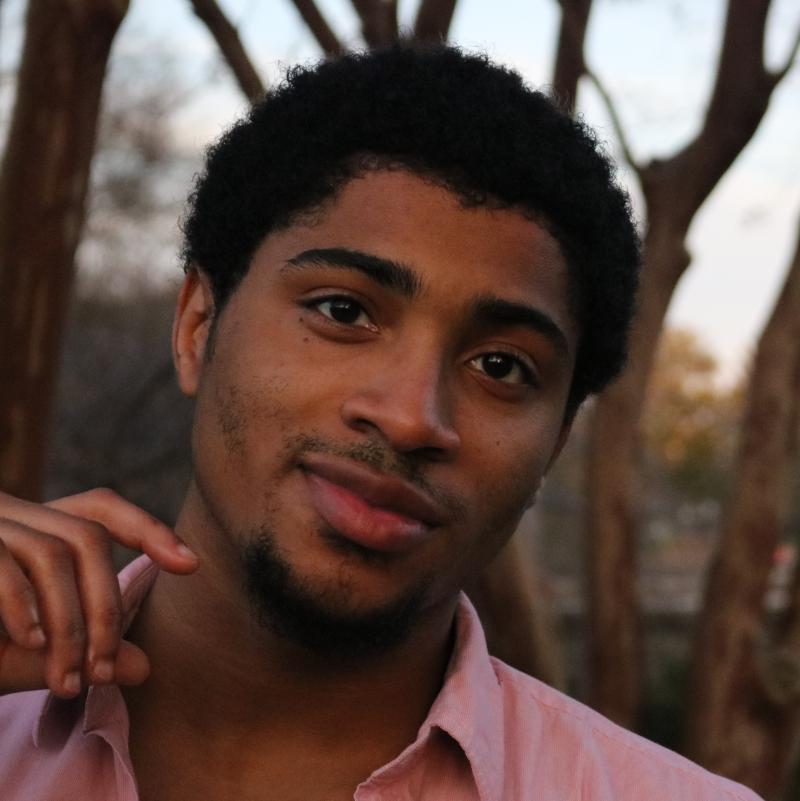 Preston Crowder (associate) was born and raised in Nashville, TN, and has dedicated his life to the theater arts. Starting as a young actor, he discovered a love for playwriting in high school. He pursued this passion at Oberlin College, where he graduated in 2016 with a degree in Theater with a concentration in Playwriting. As someone devoted to social justice and activism, Preston aims to create plays that create conversation and address issues facing people of all backgrounds. His work has been presented by University School of Nashville (FLAMES, 2016) and The Juilliard School (BREAK YOUR CHAINS, 2017).
Lori Fischer (fellow) received the 2008 New York University Harry Kondoleon Graduate Award in Playwriting recipient and was a 2008-09 Dramatists Guild Fellow. Lori received her MFA from the NYU Dramatic Writing Department in 2008. Theater Credits: Lori's drama PETIE has been called a modern day classic and was recently produced by Theatre East in NYC. Lori co-wrote and starred in her musical, THE SPARKLEY CLEAN FUNERAL SINGERS (published by Samuel French), at Capital Repertory Theatre and Cumberland County Playhouse. Lori also wrote and starred in her Off-Broadway musical, BARBARA'S BLUE KITCHEN, also published by Samuel French. In 2017, Lori performed in her comedy, GREENER PASTURES, at Cumberland County Playhouse. Screenwriting Credits: Lori is a 2014 Independent Vision Award Nominee for Outstanding achievement in Screenwriting for her feature film, CHASING TASTE. It was the Feature Comedy Award Winner at the 2014 Manhattan Film Festival as well as at the 2013 Burbank International Film Festival. CHASING TASTE is now available on Amazon Prime. Lori is an adjunct writing professor at both New York University and Lipscomb University and taught playwriting and acting for seven years to 4th and 5th graders through Queens Theatre in the Park. Most recently, she was selected for the Dramatists Guild Foundation's new playwriting initiative. Lori is a two-time All-American in track and Field. As an actress, she has performed Off-Broadway in the musical COWGIRLS, in various regional theaters, movies and commercials. www.lorifischer.net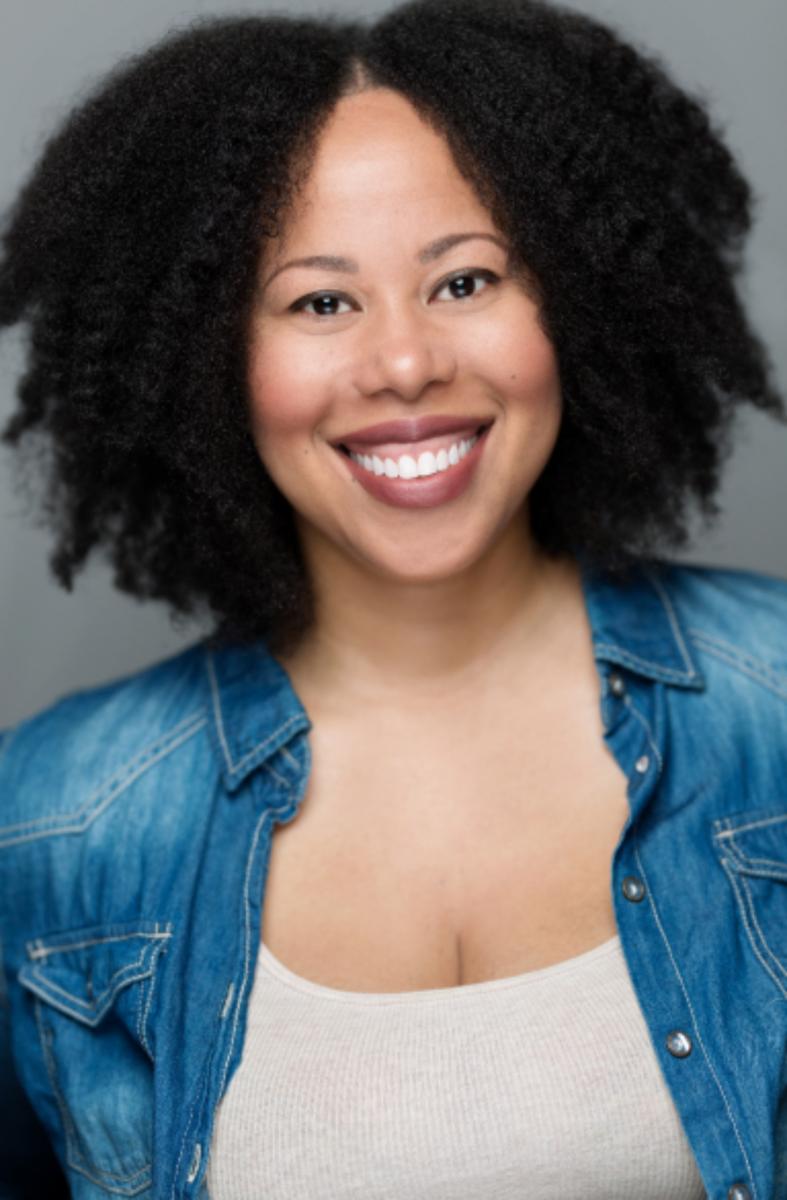 Alicia Haymer (fellow), a Nashville native and Fisk University alumna, is honored to work with the Tennessee Playwrights Studio as she develops her second full-length play. In the 20+ years that Alicia has been on stage in Nashville, she has worked with Nashville Children's Theater, Amun Ra Theater, SistaStyle Productions, Tennessee Women's Theater Project, Destiny Theater Experience and Nashville Repertory Theater, among other wonderful venues. She has also had the pleasure of directing with Actor's Bridge Ensemble and Street Theatre. She is thankful for yet another opportunity to express herself through the written word.
Arabelle Pollick (fellow) is a choreographer, actress and devoted theatre lover who hails from Pittsburgh, Pennsylvania. She moved to Tennessee nearly six years ago after a stint in Madrid, Spain, where she studied migratory movement, women's studies and art history at Universidad Antonio de Nebrija. She is the current ambassador for the Dramatists Guild of America Tennessee Chapter and works directly with playwright and DGTN representative, C. Kay "Andy" Landis. In 2017, she directed the Tennessee production of BANNED TOGETHER: A CENSORSHIP CABARET as part of a National project for the Dramatists Guild Legal Defense Fund. She is an aspiring playwright who questions everything and learns every day that she knows nothing.
Jessica Lynn Suchon (fellow) is the author of SCAVENGER, winner of the 2018 Vinyl 45 Chapbook Contest and forthcoming from YesYes Books in 2019. She received her MFA from Southern Illinois University and has received honors from the Academy of American Poets, as well as an Aspen Words Emerging Writer Fellowship. Her work has appeared or is forthcoming in Copper Nickel, Willow Springs, Ninth Letter, Yemassee, Muzzle Magazine, and RHINO Poetry, among others. Her librettos have appeared or are forthcoming in works by Stephanie Ann Boyd for the Eureka Ensemble, EKMELES vocal ensemble, Æpex Contemporary Performance with the Dark Sky Project.
TPS partners with Actors Bridge Ensemble
Tennessee Playwrights Studio is working in partnership this year with Actors Bridge Ensemble. ABE has long been an advocate for new works, producing 14 world and 70 Nashville premieres. and always provides Middle Tennessee audiences with bold, challenging theatre.
Beginning in February, monthly TPS workshops will be in Actors Bridge's space in the Darkhorse Theatre Chapel at Charlotte Avenue and 47th Avenue N. in Nashville. The 2019 Reading Festival will run for a week in late fall, also in the Chapel.
About Tennessee Playwrights Studio
Tennessee Playwrights Studio is a new development lab for Tennessee playwrights, featuring strong, brave, even fierce voices. Bring a point of view, a handful of characters and a kick-ass narrative, and we'll get along just fine. No one can deny that we live in a pivotal moment in this country's history. When historians look back at the early 21st century, they'll examine our art, our music, our STORIES. We strive to help playwrights tell theirs on stage.
Kenley Smith directs the TPS program. He came to Nashville in 2011 as an Ingram New Works playwright, and he facilitated the Writing Room at Nashville Rep from 2015-2017. Before that, Kenley founded Studio Roanoke, a new-works venue in Virginia that put up some 30 first or second productions from 2009 to 2012. His plays, including DEVIL SEDAN and EMPIRES OF ETERNAL VOID, have been produced in Chicago, Nashville, Memphis and Omaha; AKUMA-SHIN received its world premiere in 2018 at Sacred Fools Theatre in Los Angeles. Learn more about Kenley and his work at www.kenleysmith.com.
Molly Breen is the program coordinator. As an actor who loves working with new plays/playwrights, she has originated roles in more than 15 new, full productions and has acted in several new play festivals, including Nashville's Ten-Minute Playhouse, the Writing Room at Nashville Rep, the Atlanta Black Theatre Festival and the Fringe Festival in New York City and regularly acts with several Nashville theatre groups. As a writer, she has received fellowships with the Virginia Center for the Creative Arts and the Mary Anderson Center for the Arts.
| | |
| --- | --- |
| Vote Now for the 2022 BroadwayWorld Nashville Awards | |
| voting ends in | |
Jeffrey Ellis is a Nashville-based writer, editor and critic, who's been covering the performing arts in Tennessee for more than 35 years. In 1989, Ellis and his partner l... (read more about this author)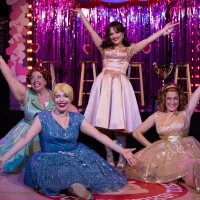 Review: Nostalgic and Warm MARVELOUS WONDERETTES May Be the Cure For What Ails You

November 16, 2022

There's really nothing better for what ails you – particularly on a cold, wet and dreary Sunday afternoon – than a stroll down memory lane, thanks to a tuneful trip to the 1950s and '60s with The Marvelous Wonderettes, a nostalgic and enormously entertaining musical revue by Roger Bean.
---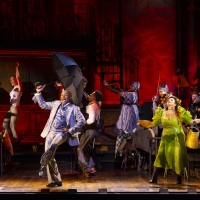 Review: HADESTOWN 'Mesmerizes and Captivates' During Weeklong Stand at Nashville's TPAC

November 2, 2022

Mesmerizing and captivating are just two of the words that might best describe Hadestown, the Tony Award-winning best musical of the truncated 2019-20 Broadway season, which is now commanding ovations of rapturous applause from adoring fans at Nashville's Tennessee Performing Arts Center during an eight-performance run through Sunday, November 6.
---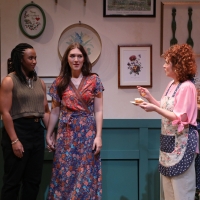 Review: Lauren Shouse's Sublime Direction of THE CAKE Provides Much Food for Thought

October 28, 2022

Lauren Shouse's directorial resume is quite the impressive one and over the years she's helmed productions for Nashville Repertory Theatre that have been justifiably acclaimed both by audiences and critics alike. But despite the notoriety that seems to always accompany a "Lauren Shouse-directed production," perhaps none is more deserved than the accolades that follow in the wake of The Cake, the latest entry on her already stellar list of shows.
---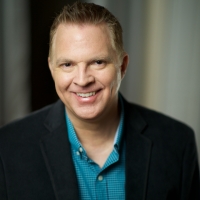 Interview: Award-winning Author Lewis Kempfer On The Publication of 120 SEATS IN A BOILER ROOM

October 10, 2022

Tomorrow – October 11, 2022 – marks yet another momentous day in the history of Boiler Room Theatre, the late and lamented theater company that originally brought professional theater to The Factory at Franklin. 120 Seats in a Boiler Room: The Creation of a Courageous Professional Theater, the latest book by BRT co-founder Lewis Kempfer (who is an award-winning author in addition to his multi-hyphenate theater titles as director-producer-actor-designer), will be released by Amazon.
---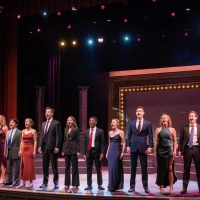 Review: Belmont University Musical Theatre's Inspiring and Astonishing SONDHEIM ON SONDHEIM

October 9, 2022

Since his death in 2021, Stephen Sondheim and his canon of work have justifiably been on the hearts and minds of theater people from around the world, with revivals, retrospectives and remembrances filling the calendars of an amazing range of companies paying homage to the master of contemporary musical theater. Just in time for a new season of productions highlighting the Nashville theater calendar, Belmont University Musical Theatre has chosen the aptly named musical revue Sondheim on Sondheim to launch a two-show semester that honors the genius of the master while showcasing the talents of its roster of musical theater majors who continue to add luster to the program's reputation.
---