Students from 26 Tennessee Schools Compete for 2018 Spotlight Awards
Talented students from 26 Tennessee high schools will seize the opportunity to improve their skills - and perhaps to be recognized for their theatrical and musical talent - as part of the fifth annual Nashville High School Musical Theater Awards, aka The Spotlight Awards.
Founded in 2013 by Mike Fernandez, dean of Lipscomb University's George Shinn College of Entertainment & the Arts, the awards program is presented now in partnership with the nonprofit Tennessee Performing Arts Center (TPAC) and is one of TPAC's six arts education programs. Some 20 high schools that participated last year are returning for this year's program, joining six new schools, including two from East Tennessee: Chattanooga Christian School (Hamilton County) and Grace Christian Academy (Knox County).
"The program seeks to recognize exemplary work from all participating schools," explains Fernandez. "It is also a great opportunity to encourage and to further develop young people who have a passion and talent for acting and performing. In Middle Tennessee, we have a large number of high schools with outstanding theater programs. The rapid growth of this program in just the first five years, indicates there is a great desire by students and teachers to produce top-quality shows while improving their skills."
TPAC contributes additional resources to the program, including staff support, presenting the awards ceremony, and its connection to The Broadway League, through which students chosen as Best Male Actor and Best Female Actor travel to New York and participate in The Jimmy Awards (www.JimmyAwards.com) in June. Named in honor of legendary Broadway theater owner and producer, James M. Nederlander, the 10-day program celebrates the most talented high school actors from across the nation.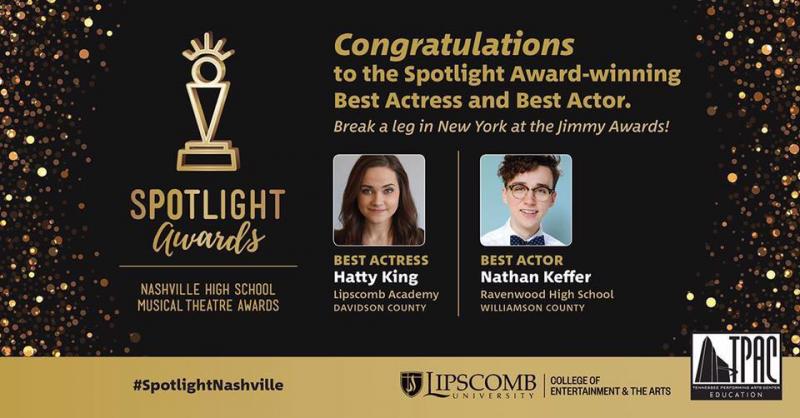 "Last year's Spotlight Awards ceremony was one of the most exciting nights in TPAC's history. I was so moved watching more than a thousand students gathered together, celebrating their hard work and cheering on their peers," says Kathleen O'Brien, TPAC president and chief executive officer. "We're so proud to work with Lipscomb University in fostering a supportive community for these talented students and helping them next great leaps in their artistic development."
Last year's winners, Nathan Keffer of Ravenwood High School in Brentwood, Tennessee, and Hatty King of Lipscomb Academy in Nashville, both members of the Class of 2018 First Night Most Promising Actors, joined 72 students from 37 regional programs across the country and were among the six finalists to win a $2,500 scholarship from the Barry and
Fran Weissler
Foundation.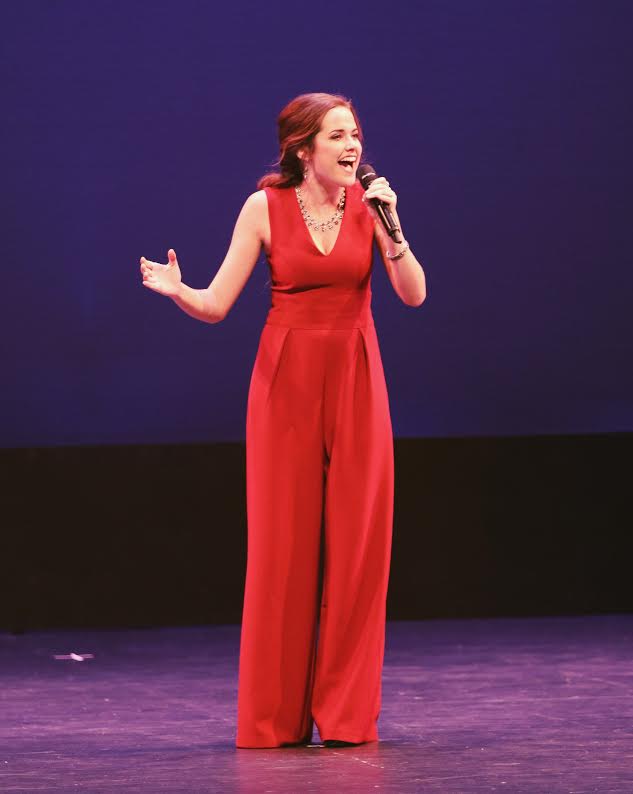 "My passion for theater comes from a love of telling stories. I've come to realize that stories are the quickest way to touch people and reach into their lives," said King, now a student at Lipscomb University. "Each story can leave someone with a new lesson learned, question to think over or message to inspire. The opportunity to perform with some of the best high school actors in the country was amazing. Being able to spend a week in New York learning from some of the best in theater was an opportunity of a lifetime. I was so honored to win, and I really appreciate how supportive the local theater community and my own personal community has been as a result."
Beginning last fall, participating schools submitted their musicals for review by a diverse group of adjudicators comprised of Lipscomb faculty, TPAC staff and local theater professionals. As they attend and review school productions, adjudicators look for outstanding performances and provide valuable feedback.
The program culminates on Saturday, May 12, with a full day of workshops on the Lipscomb campus on subjects like improv acting, dance, audition techniques and more, followed by a Tony Awards-style ceremony that evening in TPAC's Andrew Jackson Hall. There, students from the top 10 schools perform and a variety of awards are presented. Awards include best actor, best actress, best show, best direction, best choreography, best musical direction, best designs, all-star cast and crew and more.
"We are so humbled and excited to be included as one of the 26 schools competing in the Spotlight Awards," says Kate Adams Kramer of Davidson Academy. "I think it's amazing that Nashville is recognizing the talent and hard work that the high schoolers put into the shows that they perform."
The Spotlight Awards ceremony is open to the public, and general admission tickets are on sale now at www.tpac.org, by phone at (615) 782-4040 and in person at the TPAC Box Office at 505 Deaderick Street in downtown Nashville.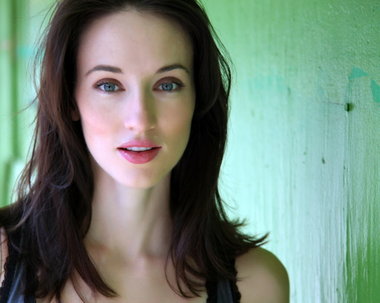 Tony Award-nominated actor Elizabeth A. Davis (Once), a veteran of the stage and screen, will lead the day of performance workshops on May 12 and host the Spotlight Awards ceremony. An Innovative Theater Award and NYMF Award winner, Davis has originated 11 roles in plays and musicals and is known for her experience performing diverse roles in Broadway, Off-Broadway and Off-Off-Broadway shows and on television.
"I grew up sitting on the steps of my school's theater as my parents directed the high school play every spring. Finally, when I was old enough to participate, I was fortunate enough to lead our production of The Madwoman of Chaillot to Texas' highest level of competition, cementing my obsession with this beautiful art form," says Davis. "High school theater is the reason I am an actor in NYC today, and I am thrilled to join the Spotlight Awards. Our future movers and shakers of the theater are being created in programs exactly like this. It's my pleasure to encourage students in the synthesis of service and expression."
A classically trained musician, Davis frequently performs her own music at venues across New York City. She is also a 2016 CFW Artist-in-Residence and the 2013 Young Alumni Award Recipient at Case Western Reserve University.
The complete list of schools and their productions includes:
DAVIDSON County:
Cane Ridge High School - You're A Good Man, Charlie Brown
Christ Presbyterian Academy - Oklahoma
Davidson Academy - The Wizard of Oz
Father Ryan High School - Seussical
Hillsboro High School - Into the Woods
Hume-Fogg High School - Hello, Dolly!
Lipscomb Academy - Cinderella
Nashville School of the Arts - Hairspray
Overton High School - Urinetown
St. Cecilia Academy - The Wizard of Oz
WILLIAMSON County
Battle Ground Academy - The Drowsy Chaperone
Brentwood High School - The Sound of Music
Franklin High School - Grease
Independence High School - Legally Blonde
Page High School - Shrek the Musical
Ravenwood High School - Catch Me If You Can
RUTHERFORD County
Central Magnet High School - The Fantasticks
Siegel High School - Hairspray
SUMNER County
Hendersonville High School - Nice Work If You Can Get It
Station Camp High School - On the Town
DICKSON County
Creek Wood High School - Grease
HAMILTON County
Chattanooga Christian School - Meet Me in St. Louis
KNOX County
Grace Christian Academy - Beauty and the Beast
MAURY County
Columbia Academy - Guys and Dolls
PUTNAM County
Monterey High School - The Sound of Music
WILSON County
Mt. Juliet Christian Academy - Singin' in the Rain