GOOD MORNING, THEATERATI for May 18, 2017
GOOD MORNING, THEATERATI! Welcome to Thursday, May 18, 2017...It's #TheatreThursday! which begs the question: How do you propose to live life dramatically? And, while we're on the subject, what shows are on your agenda this weekend? Let us know what you plan to see and what led you to make your choice! We'll pass the word along to the powers-that-be!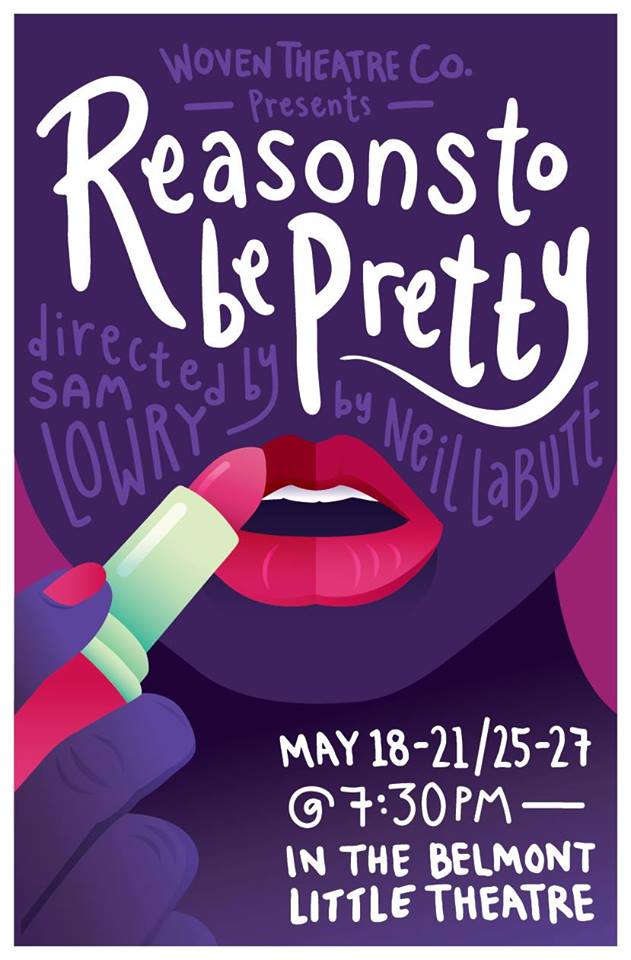 Break a leg, y'all! There are a couple of new shows opening tonight, including Woven Theatre's second season opener: Neil LaBute's Reasons to Be Pretty, playing for the next two weekends at Belmont's Little Theatre. Directed by Sam Lowry, the show stars Craig Fairbanks, Ævar Jonsson, EmElise Knapp and Eliza Hare. Artists Community Theatre (ACT) opens Nunsense - starring Ann Gwynn, Brooke Leigh Davis and Danielle Threet - tonight, May 18, continuing through Saturday, May 20. Curtain is at 7:30 p.m., along with a 2 p.m. matinee on Saturday.
The Goldman family and friends reconvene today, starting with a noon matinee, at Chaffin's Barn Dinner Theatre for five performances this weekend (through Sunday) of Beau Jest, directed by Martha Wilkinson and starring Layne Sasser, Charlie Winton, Joanna Hackman, Daniel Hackman, Bradley Moore and Brett Cantrell. Here's a link to our review:
/nashville/article/BWW-Review-BEAU-JEST-is-Back-At-Chaffins-Barn-20170512
Studio Tenn's raucous and rollicking production of Monty Python's Spamalot, directed by the glorious Kim Bretton, returns to the stage at Jamison Hall at The Factory in Franklin tonight for its final weekend of performances, featuring the devilishly talented Matt Logan, Jake Speck, Laura Matula, Garris Wimmer, Mike Baum, Thomas DeMarcus and a host of others. A link to our review follows, naturally:
/nashville/article/BWW-Review-1600-Words-About-Why-You-Should-Go-See-SPAMALOT-At-Studio-Tenn-20170508
Tennessee Women's Theater Project continues with the final weekend of its 11th Annual Women's Work Festival at the Z. Alexander Looby Theatre. The final weekend includes Collections, by Allison Summers on 5/18, Earth Tone, a performance piece by Thandiwe Shiphrah and Daniel Arite on 5/20 and on Sunday 5/21 we close with a program featuring Wounds of the Heart: A Journey Through Brokenness, by Anna Carroll; The Kitchen Table, by Charlotte Higgins; Storytelling by Barbara Moss; Jalopy: An Unsustainable Relationship, a musical one-act by Lainie Marsh; Sassy, a short documentary film by Amy Scatliff; Getting Played by Judy Klass; and Sopresa/Suprise, by six-time presenter Robyn Brooks.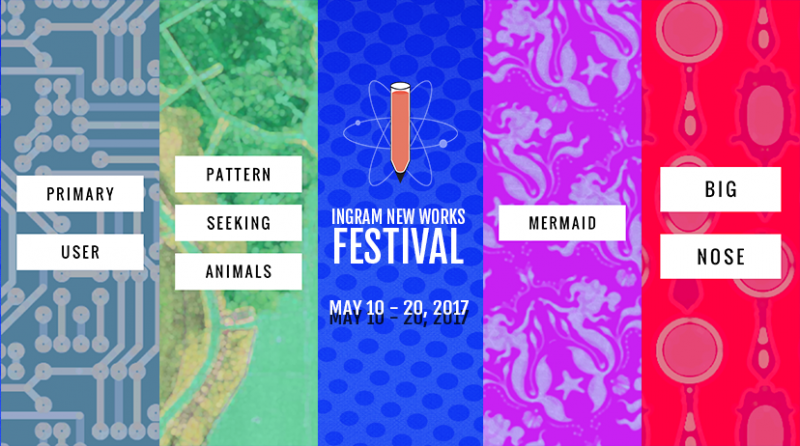 Nashville Rep's Ingram New Works Festival continues tonight with Gabrielle Reisman's Pattern Seeking Animals, which gives a unique vision of life in contemporary Louisiana. Curtain, as it were, is at 7 p.m. at NPT Studios.
And the slightly insane crew of Nothing On returns to their tour of the British hinterlands in the ACT 1 production of Noises Off, directed by Bradley Moore and featuring the talents of Cat Arnold, Gregory Alexander, J. RoBert Lindsey, Meggan Utech, Brett Myers, Christina Candilora, Phil Brady, Liz Walsh and Jackson Rector. Just to annoy the hell out of them once more, here's a link to our review:
/nashville/article/BWW-Review-Angels-in-England-or-rather-ACT-1s-NOISES-OFF-20170513
Carolyn German's Theater Craft Inc. presents Edward Morris' The Passion of Ethel Rosenberg, starring Keri Pagetta (directed by Carolyn German), at Atmalogy "Celebrate" Space, 2320 West End Avenue in Nashville on Saturday and Sunday, May 20 and 21, at 7:30 p.m. each evening. For tickets ($20 each), call (615) 874-8715, or connect@theatercraft.com.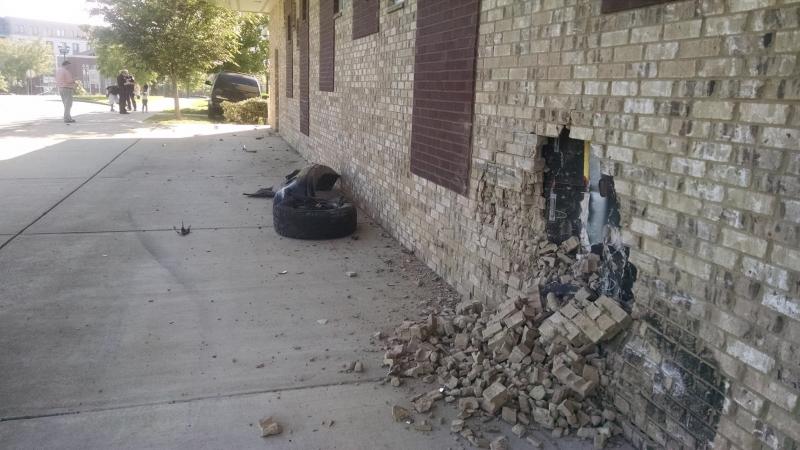 In theatrical news of a decidedly different nature: "Well, it was an exciting Monday morning at Nashville Children's Theatre," according to Noah Spiegel, who explains that "a young father lost control of his SUV and crashed through the brick wall outside the Copeland Studio [that's the rehearsal hall, according to Shawn Knight, who alerted us to the news and assured us everyone is swell!] and left a big hole in the wall! Thankfully, General Services and Security were on the scene in minutes and nobody was hurt. Lesson to all, don't let things get under the brake pedal!"
Today, we unveil our newest feature: Thank You, Places... our continuing interview series, introducing you to some of our region's finest stage managers. We kick off the series with the lovely and talented Shannon Spencer! Here's a link:
/nashville/article/Thank-You-PlacesProduction-Stage-Manager-SHANNON-SPENCER-20170518
We also continue shining our spotlight on deserving young actors, via our High School Drama series, with today's interview with Spotlight Award-winning Sevon Askew, of Murfreesboro's Central Magnet High School.
/nashville/article/High-School-Drama-Central-Magnets-Spotlight-Award-winning-SEVON-ASKEW-20170517
We're sending out #TheatreThursday wishes of "Happy Birthday" to writer/composer Don Chaffer (The Sparkley Clean Funeral Singers); Lipscomb alum Candace Nichols; and First Night Award-winning actor Matthew Carlton, who is among the very first actors to give voices to the latest play by Tony Award-winning playwright Christopher Durang in Harriet and Other Horrible People, being presented Friday and Saturday night as part of Nashville Repertory Theatre's Ingram New Works Festival at NPT Studios. The three of them share their special day with Meredith Willson (The Music Man); actress Priscilla Pointer (she played Pam Ewing's long-lost mama on Dallas); Robert Morse (the original J. Pierrepont Finch in How to Succeed in Business Without Really Trying and later of Mad Men fame); British actress Miriam Margolyes, co-star of Miss Fisher's Murder Mysteries.
In theatrical endeavors and achievements of not on this date (don't forget, it's #TheatreThursday, damn it!), The Me Nobody Knows debuted in 1970; Caryl Churchill's Cloud 9 opened off-Broadway in 1981, directed by Tommy Tune; Alan Menken and Tim Rice's King David opened at New York's New Amsterdam Theatre in 1997; and in 2000, The Laramie Project opened off-Broadway; it focuses on the aftermath of the killing of young, gay Matthew Shepard in Wyoming, and is presented by Moises Kaufman and his Tectonic Theater Project (later, it was given a staged reading in Nashville by Actors Bridge).
Enjoy your #TheatreThursday and always remember that wherever you find yourself in this great big world, you should CELEBRATE THE MAGIC OF LIVE THEATER!