Thank You, Places...Production Stage Manager SHANNON SPENCER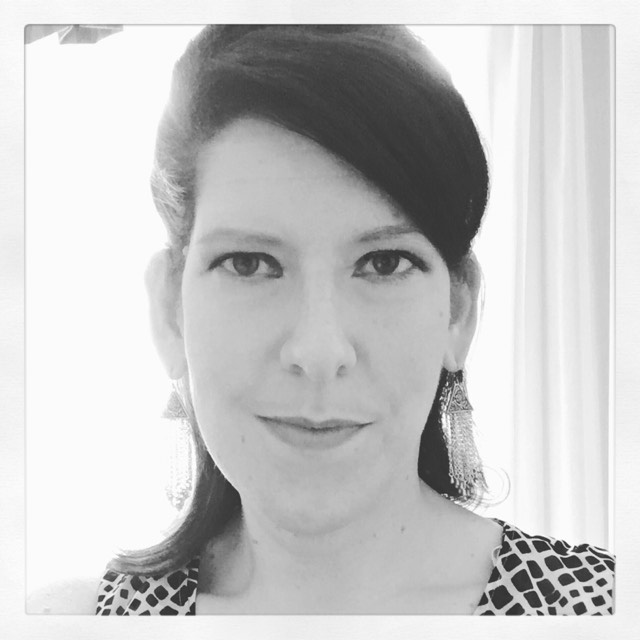 What's a stage manager? What do they do? Like, what's their job? Seriously.
Perhaps no job in the theater is as hard to define as that of a production stage manager and it is that blend of mystery, fear and total dependence that makes actors, directors, crew members, producers - you name it, we are all held in their thrall - revere a really great stage manager, looking at them in total awe while reviling someone who is (how do you say it, without offending the more easily taken aback?) less than stellar in their position?
According to Wikipedia, "Stage management is the practice of organizing and coordinating a theatrical production. It encompasses a variety of activities, including organizing the production and coordinating communications between various personnel (e.g., between director and backstage crew, or actors and production management)."
That's not a bad definition, to be sure. But it doesn't go anywhere near explaining the exalted position held by the really good PSMs we've all encountered over the eyars. Mr. Wikipedia's "entry" simply doesn't quite do justice to the amazing stage managers who can make a good production a great one, elevating any project with which they are involved. As they ride herd over everyone connected to a show, while maintaining the integrity of what has been created, the stage manager's responsibilities are many and varied, and by the wave of a hand or the pointed gesticulation of a colored marker or highlighter, they can work miracles that oftentimes save a production from certain failure, ensure feelings won't be hurt and that everyone from the star of the show to the ensemble member with the fewest lines will make their entrances in a timely manner and walk away night after night feeling like a star.
Yet despite their magical powers and all the wizardry they can summon at any particular moment, stage managers seldom get the attention, the adulation or the respect they so richly deserve...because they are simply so good at their job that they seamlessly move from one task to the next, one project to the next that they don't call attention to their awesomeness, preferring instead to hide their proverbial light under a bushel.
With this - the debut of our latest regular feature - we hope to rectify that and shine the spotlight on the individuals who make the shows run with the precision of a Swiss timepiece. Thank You, Places... is our opportunity to edify the theater-goer by introducing you to some of the best production stage managers to be found on the planet.
Today, we introduce you to PSM Shannon Spencer, one of Tennessee's finest:
What was your first stage manager's gig? And your most recent? My first SM project was a production of The Pirates of Penzance in college, at Trevecca Nazarene University. My most current project just took me to San Francisco, California, to be the Festival Stage Manager of The N.E.W. Festival (New Experimental Works Festival).
How did you get into stage managing to begin with? I, naively, volunteered for the task in college. I had no idea the level of commitment it took to do the job well, but I really enjoyed it. For me, it combines the worlds of artistry and organization and I find that I dance down that line easily and can communicate to both sides effectively.
What's the biggest misconception most people have about stage managers? The biggest misconception is that SMs are glorified stage hands. Having an SM is vital to a good production and the sanity of your cast and crew, especially the directors and design team. We are the glue and conduit of all information and some of the best problem solvers in the business.
What's been your favorite "the show must go on" moment so far? I had a wall fall over right in the middle of a large dance scene in a production. My actors continued on with the scene since no one was hurt and the wall did not interfere with anything else. At the end of the scene I pulled the curtain briefly and my crew and I rebuilt the wall in about 25 seconds. Curtain opened and my crew got the ovation they deserved and the show continued.
How do you prepare for a new production - even before auditions or rehearsals start? My prep for a new show generally starts with coffee with the director and several long talks, reading the script a couple of times, and finally starting my prompt book. The prompt book especially gives me a very secure feeling going into any project. I also try to take a few days before the beginning of any project to deep clean my house and mentally prepare for being fully available to my team.
What's the most outlandish thing ever asked of you as a stage manager? I've had to go on for missing actors before. It's always a little awkward but I do what I can. But I think the most outlandish is when I had to loan my bra to an actress because hers broke and it was the only place we had to clip her mic pack.
Related Articles View More Nashville

Stories

Shows
Jeffrey Ellis is a Nashville-based writer, editor and critic, who's been covering the performing arts in Tennessee for more than 35 years. In 1989, Ellis (read more...)