Click Here for More Articles on KRISTIN CHENOWETH
BWW Review: Kristin Chenoweth Delivers Show-Stopping Performance with the Nashville Symphony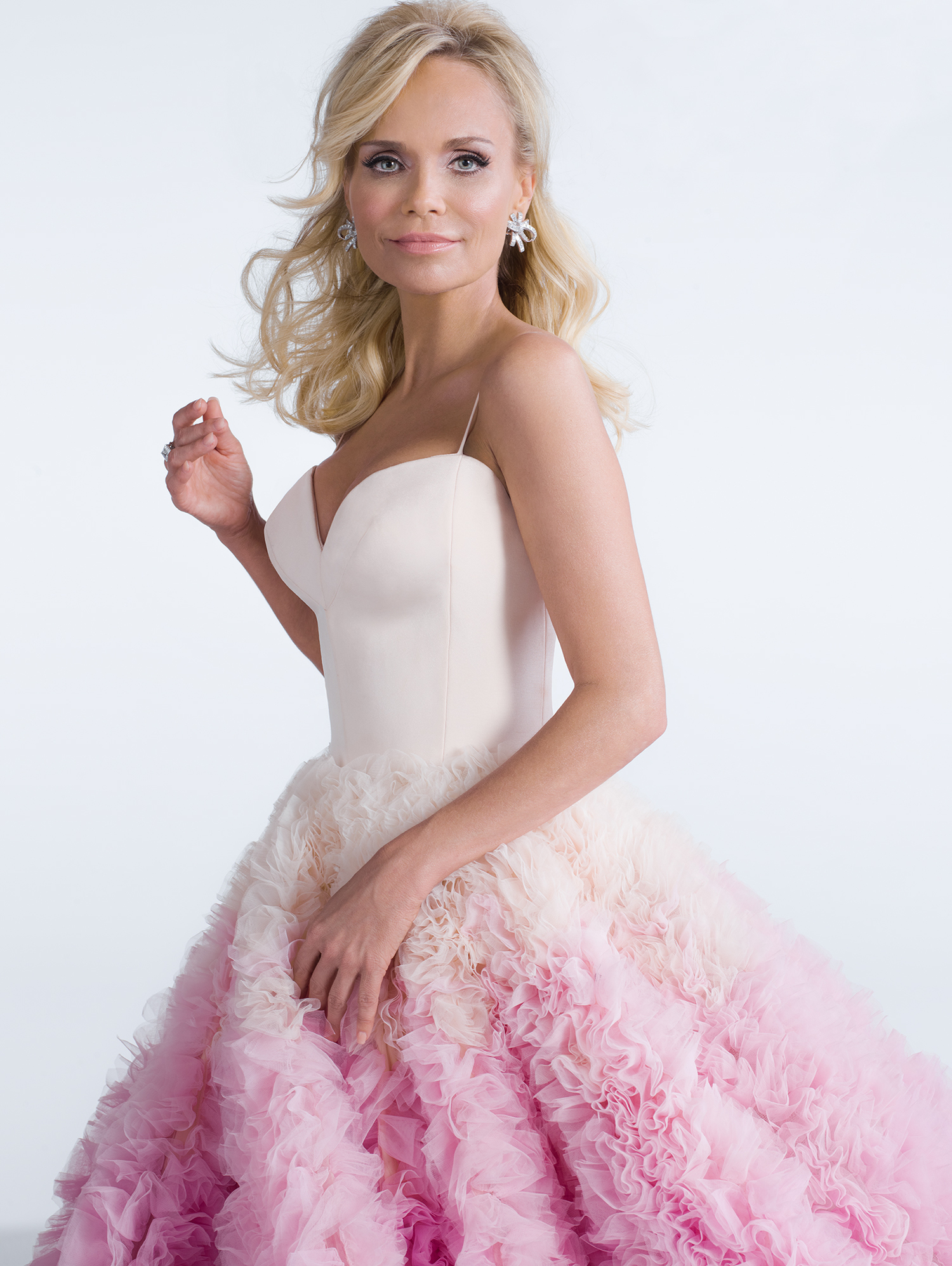 When Kristin Chenoweth stepped on to the Schermerhorn Symphony Center stage in a Nashville Predators jersey for the second installment of her three-night stay with the Nashville Symphony, there was no question she was representing team Music City. The adored Broadway star dazzled the crowd of enthused fans with a nearly two-hour, one-woman show where the words of Henry Mancini, Judy Garland, Steven Sondheim and many more legendary names were all brought to life by her impeccable voice. The Nashville Symphony provided an exquisite backdrop for each incredible number, so much so that Chenoweth referred to the Nashville troupe as the "best in the country."
With noteworthy performances of "Que Sera Sera," a nod to her breakout role in Wicked with "Popular" and a glowing presentation of "Somewhere Over the Rainbow," the Tony Award winner's larger-than-life voice soared throughout the state-of-the-art venue. In between the remarkable numbers, she shared endearing stories about her life that made for a well-rounded production. She shared admiration for her time performing at Opryland when she was 18 ("I didn't want to leave," she said) and narrated stories of growing up in Oklahoma, like when she knew she was destined for show business when she wholly embraced the part of "the rabbit," a role made up specifically for her during a school play, also noting that her parents made the nearly nine hour drive from her native Broken Arrow, Okla. to Nashville to watch her perform. It was moments like these that demonstrated Chenoweth's charisma and appreciation for her roots during an evening filled with show-stopping numbers that showed how far she's come.
One of the standout moments of the night came just before intermission when Chenoweth left the crowd on its feet after a stirring rendition of "The Prayer" from Les Miserables with a single spotlight shining upon her as her voice commanded every emotional lyric. The same can be said for her poignant, acoustic cover of "Desperado" that showed she can deliver a song with just as much quiet power as she does during a grand Broadway number. And being in Nashville, Chenoweth paid homage to the city's deep country roots with a classical interpretation of Willie Nelson's "Always on My Mind," as Chenoweth and the Nashville Symphony created a stunning re-imagination of the song with the string section making poetic music alongside the touching lyrics.
The multi-talented star brought the evening to an emotional end with Don Henley's moving "Heart of the Matter," as she and collaborator Mary Mitchell Campbell shared how they sang together just after hearing the tragic news about the Newtown school shooting and have been performing it ever since. Chenoweth followed this by bringing up the student choir at Belmont University for a powerful rendition of "Upon This Rock."
Over the course of one show, Chenoweth proved that she's capable of creating a unique variety show using her incomparable voice and compelling stage presence. Whether creating her own version of beloved songs who adding her own flair to timeless theatre numbers, Chenoweth's personality glows as much as her voice and demonstrated to Nashville why she's one of the most respected talents in the arts.
Related Articles
Originally from Cape Cod, Massachusetts, Cillea is a freelance writer currently based in Nashville, Tennessee. Being in the country music capital of the world, she (read more...)