Photo Flash: Leapin' Lizards! ANNIE Returns to the Ordway for the Holidays
Ordway Center for the Performing Arts presents one of the best-loved musicals of all time, Annie, directed by the Twin Cities' own Austene Van. Full of holiday spirit and family fun, this new Ordway Original production will be on stage December 7-31.
Tickets start at $47 and can be purchased online at www.ordway.org, by phone at 651-224-4222 or in person at the Ordway ticket office.
Leapin' lizards! The Ordway brings to life the extraordinary story of a poor orphan girl who ends up rich in many ways. Driven by her eternal optimism and spunky demeanor, Annie and her dog Sandy greet presidents, escape the clutches of the greedy Miss Hannigan, and search for a family to call their own. This revival of the classic, timeless tale, with book and score by Thomas Meehan, Charles Strouse and Martin Charnin, is filled with some of the greatest musical theater hits ever written, including unforgettable songs like "It's the Hard-Knock Life," "Easy Street" and "Tomorrow."
Carly Gendell starring as Annie (and Lillian Hochman during matinees) with Marti, a Golden Retriever-Chow mix, playing her faithful dog, Sandy. The cast boasts Broadway and local talent including Michele Ragusa (Miss Hannigan), Lance Roberts (Daddy Warbucks), Cat Brindisi (Lily), Britton Smith (Rooster), Ann Michels (Grace Farrell), as well as Brynn Baker, Elise Benson, Erika Dierke, JP Fitzgibbons, Thay Floyd, Charles Fraser, Elena Glass, Timmy Hays, Olive Middleton, Adam Moen, Audrey Mojica, Brianna-Marie Mraz, Brittany Parker, Adam Qualls, Kersten Rodau, Matthew Rubbelke, Bill Scharpen, Randy Schmeling, Carl Schoenborn, Josie Turk and Valerie Wick. Also in the ensemble are Stephanie Bertumen, Caitlyn Carroll, Ivory Doublette and Mari Peterson-Hilleque.
Van's creative team includes Dan Danutzer (lighting design), Andy Horka/Big Air Productions, Inc. (sound design), Aaron T. Chvatal (costume design), Rick Polenek (props coordinator), Robert A. Dunn (hair and make-up design), Reid Harmsen (casting). Musical direction is by Jeff Rizzo with choreography by Lewis E. Whitlock III.
The 1977 Broadway musical won several Tony and Drama Desk Awards, including Best Musical, Best Book of a Musical and Best Original Score and set records for attendance. In 1978, Annie won a Grammy Award for Best Cast Show Album.
Annie, sponsored by Spire Credit Union, is part of the Ordway's 2017-18 Musical Theater Series, sponsored by Bremer Bank. Generous support for Ordway Originals is provided by Marcia L. Morris. For tickets and more information, visit www.ordway.org.
The Ordway is widely recognized as one of the nation's leading nonprofit performing arts centers and Saint Paul's most elegant and inviting performance space. The Ordway's Music Theater and Concert Hall attract diverse audiences with an array of productions showcasing the finest in American musical theater, world music, dance and vocal performance. Education and community engagement are integral to the Ordway's mission, with major initiatives including the annual Flint Hills International Children's Festival and Ordway Education programs that serve more than 50,000 students annually. The Ordway also sponsors the Saint Paul Conservatory for Performing Artists, a charter high school with a professionally guided academic and artistic environment that trains aspiring pre-professional performing artists. Together with the Minnesota Opera, The Saint Paul Chamber Orchestra and The Schubert Club, the Ordway is a member of the Arts Partnership and serves as the principal venue for their performances. For more information, visit www.ordway.org.
Photos courtesy of Rich Ryan Photography.


The cast of Annie

Lillian Hochman as Annie

The cast of Annie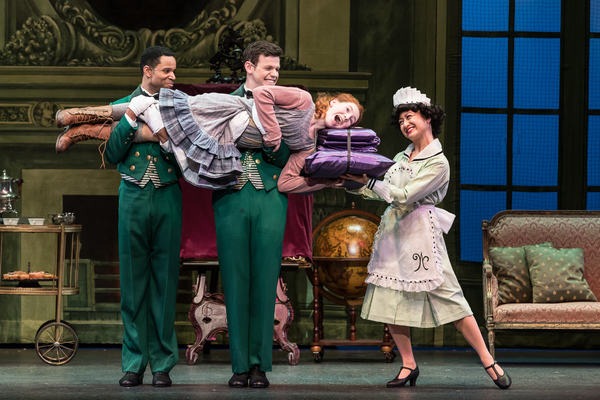 Thay Floyd, Matthew Rubbelke, Carley Gendell, and Stephanie Bertumen in Annie

Cat Brindisi as Lily, Michele Ragusa as Miss Hannigan, and Britton Smith as Rooster

Elena Glass, Kersten Rodau, Elise Benson, and Randy Schmeling in Annie

The cast of Annie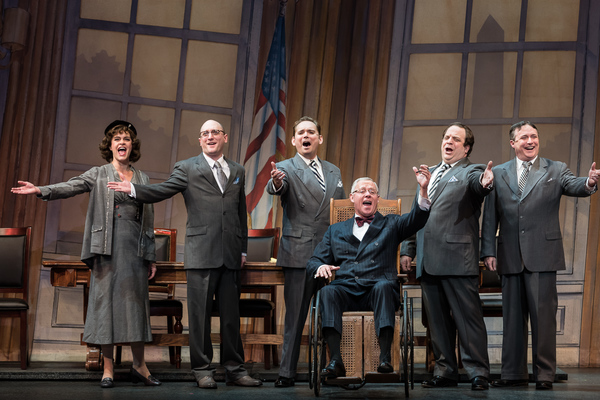 Kersten Rodau, Adam Qualls, Randy Schmeling, Bill Scharpen, Carl Schoenborn, and Charles Fraser in Annie

Lance Roberts as Oliver Warbucks and Carly Gendell as Annie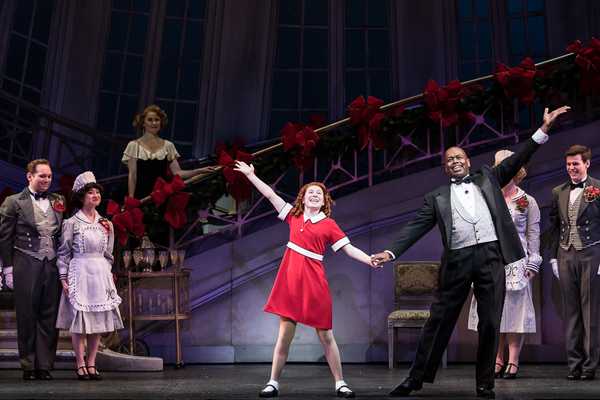 The cast of Annie

The cast of Annie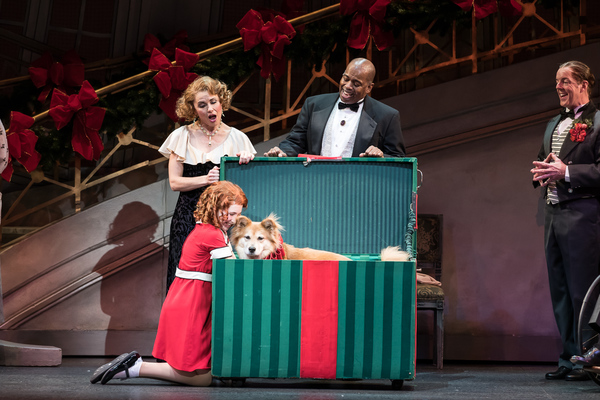 Ann Michels as Grace Ferrell, Lance Roberts as Oliver Warbucks, and Carly Gendell as Annie

The cast of Annie