Photos: A Hopping Good Look at A YEAR WITH FROG AND TOAD at Children's Theatre Company
Children's Theatre Company (CTC) welcomes the return after 10 years of the audience favorite, A Year with Frog and Toad, which began last night, April 18, 2017. BroadwayWorld has a first look at the cast in action below!
The production is directed by Peter Rothstein (seven-time Ivey Award winner, Star Tribune Artist of the Year and Founding Artistic Director for Theater Latté Da) and choreographed by Daniel Pelzig (credits: Metropolitan Opera, Arena Stage, La Jolla Playhouse, Alliance Theater and Broadway), who choreographed the original production as well. Starring Ivey Award winner Bradley Greenwald as Frog and CTC Company Member Reed Sigmund as Toad, the production premiered at CTC in 2002.
Immediately following its premiere, the production transferred to the New Victory Theatre (Off-Broadway) then to the Cort Theatre (Broadway) where it was nominated for three Tony Awards including Best Musical, Best Book of a Musical and Best Original Score. The original Broadway sets (designed by Adrianne Lobel, Frog and Toad author Arnold Lobel's daughter), costumes and props, which were created by CTC artisans, are included in this production.
Waking from hibernation in the spring, the perky Frog and the worrywart Toad plant gardens, swim, rake leaves, go sledding, and learn life lessons through four, fun-filled seasons. The amphibian odd couple celebrate and rejoice in their differences that make them the best-est of friends while joined by a colorful cast of birds, mice, turtles, and that slo-o-ow snail with the mail. Nominated for three Tony® Awards including Best Musical, this unforgettable and tuneful musical is back on our stage after almost a decade! Don't miss this exuberant story based on the treasured books by Arnold Lobel in a musical that soars like a kite and blossoms like spring.
A Year with Frog and Toad runs now through June 18, 2017 on the UnitedHealth Group Stage and is recommended for all ages. Tickets are on sale now starting at $15. For more information, visit childrenstheatre.org or call the Ticket Office at 612.874.0400.
Photo Credit: Dan Norman

Reed Sigmund
(Toad) and
Bradley Greenwald
(Frog)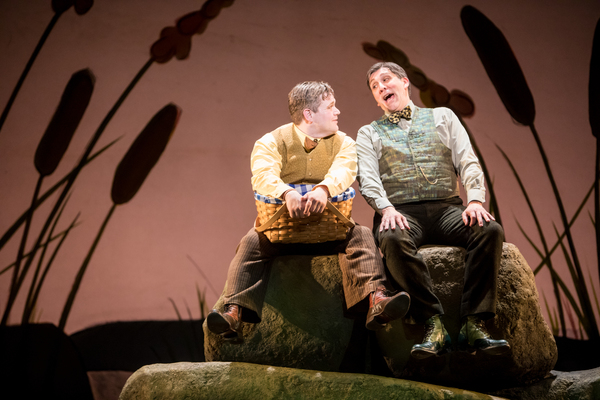 Reed Sigmund
(Toad) and
Bradley Greenwald
(Frog)
Reed Sigmund
(Toad),
Autumn Ness
(Bird, Turtle, Squirrel, Mother Frog, Mole),
Traci Allen
Shannon (Bird, Mouse, Squirrel, Young Frog, Mole), Matthew Rubbelke (Snail, Bird, Lizard, Father Frog, Mole; U/S Frog) and
Bradley Greenwald
(Frog)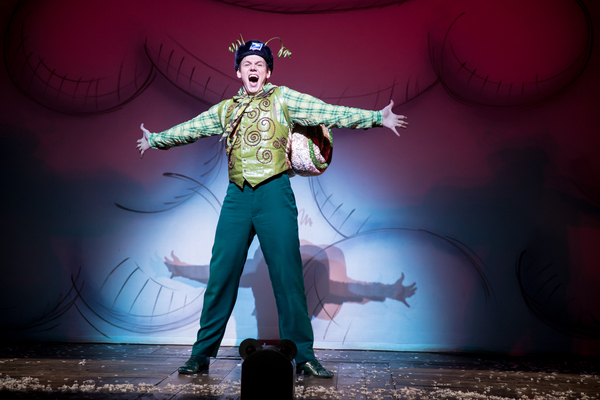 Matthew Rubbelke (Snail, Bird, Lizard, Father Frog, Mole; U/S Frog)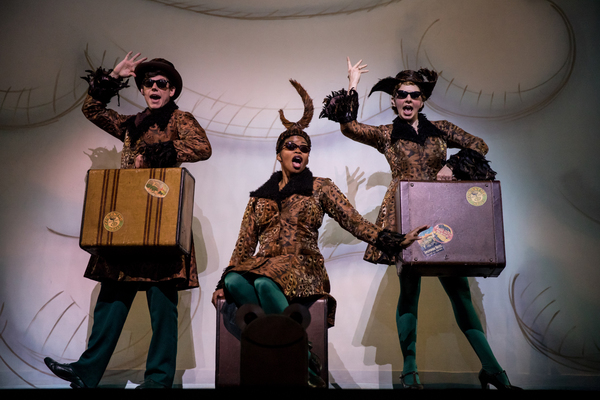 Matthew Rubbelke (Snail, Bird, Lizard, Father Frog, Mole; U/S Frog),
Traci Allen
Shannon (Bird, Mouse, Squirrel, Young Frog, Mole) and
Autumn Ness
(Bird, Turtle, Squirrel, Mother Frog, Mole)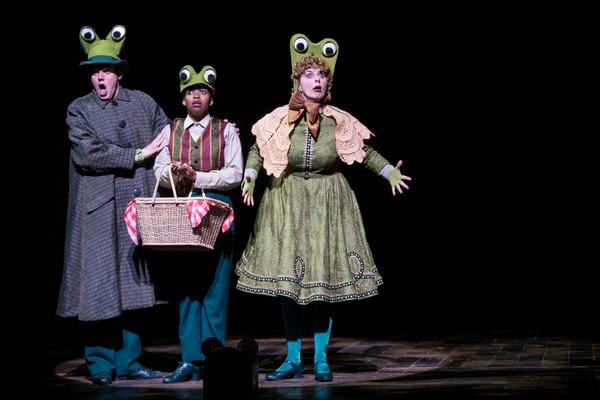 Matthew Rubbelke (Snail, Bird, Lizard, Father Frog, Mole; U/S Frog),
Traci Allen
Shannon (Bird, Mouse, Squirrel, Young Frog, Mole) and
Autumn Ness
(Bird, Turtle, Squirrel, Mother Frog, Mole)
Bradley Greenwald
(Frog) and
Reed Sigmund
(Toad)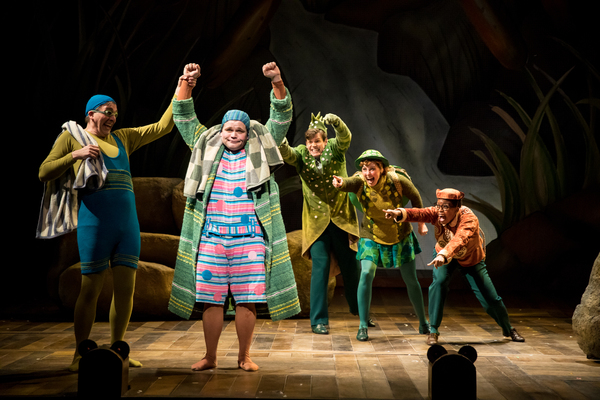 Bradley Greenwald
(Frog),
Reed Sigmund
(Toad), Matthew Rubbelke (Snail, Bird, Lizard, Father Frog, Mole; U/S Frog),
Autumn Ness
(Bird, Turtle, Squirrel, Mother Frog, Mole) and
Traci Allen
Shannon (Bird, Mouse, Squirrel, Young Frog, Mole)
Bradley Greenwald
(Frog) and
Reed Sigmund
(Toad)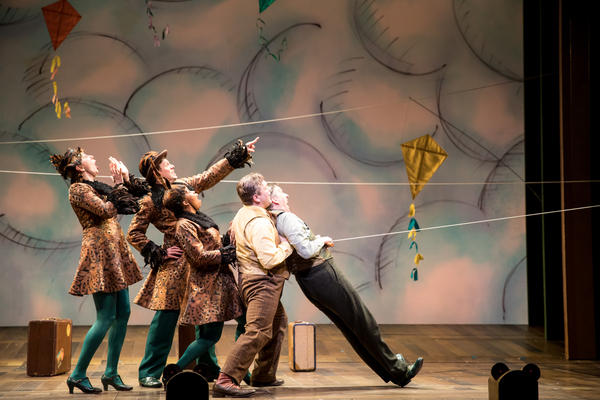 Autumn Ness
(Bird, Turtle, Squirrel, Mother Frog, Mole), Matthew Rubbelke (Snail, Bird, Lizard, Father Frog, Mole; U/S Frog),
Traci Allen
Shannon (Bird, Mouse, Squirrel, Young Frog, Mole),
Reed Sigmund
(Toad) and
Bradley Greenwald
(Frog),