Latest News on Bradley Greenwald
Bradley Greenwald News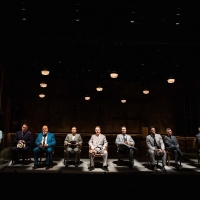 Review: TWELVE ANGRY MEN at Theatre Latte Da
by Jared Fessler - Jun 30, 2022
What did our critic think of TWELVE ANGRY MEN at Theatre Latte Da? In a small New York City jury room, on 'the hottest day of the year,' twelve men debate the fate of a young defendant charged with murdering his father. In form, TWELVE ANGRY MEN: A NEW MUSICAL is a courtroom drama; in purpose, it's a crash course in those passages of the U.S. Constitution that promise defendants a fair trial and the presumption of innocence.
Theater Latte Da Awards $20,000 Next Generation Commission To Support New Musical Theatre By Women and BIPOC Artists
by A.A. Cristi - Apr 25, 2022
Theater Latté Da today announces Bethany Brinton, Crystal Manich and Celeste Moreno as the recipients of the NEXT Generation Commission in 2022, furthering Theater Latté Da's commitment to providing opportunities for women artists and BIPOC artists. The NEXT Generation Commission supports the creation and development of new musical theatre projects whose creative teams are at least 50% women artists or BIPOC artists. The creative team will share the $20,000 commission.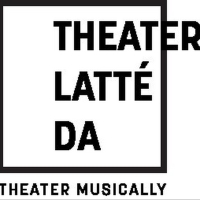 Theater Latté Da & Crooners Present CELEBRATING SONDHEIM In March & May
by A.A. Cristi - Jan 27, 2022
Stephen Sondheim, a Titanic force in the modern musical theatre, will be celebrated by Theater Latté Da and Crooners Supper Club with a unique concert experience in two parts, "Celebrating Sondheim," curated and directed by Theater Latté Da's founding artistic director Peter Rothstein.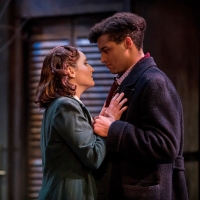 Theater Latte Da Announces 2021-2022 Season, Celebrating Re-imagined Classics and Impactful New Work
by Stephi Wild - Jul 21, 2021
The lineup includes a re-opening concert PUTTIN' ON THE RITZ, the return of the Latté Da original docu-musical ALL IS CALM: THE CHRISTMAS TRUCE OF 1914, the return of Peter Rothstein's award-winning staging of Puccini's beloved opera LA BOHÈME, the area premiere of JELLY'S LAST JAM, the world premiere musical adaptation of TWELVE ANGRY MEN, and the company's annual NEXT FESTIVAL.
NEA Spotlight: Theater Latte Da in Minneapolis, MN
by A.A. Cristi - Jun 23, 2020
This month, BroadwayWorld will profile arts organizations selected for NEA funding to let them express, in their own words, what the award means to their organization and how the funding will not only enable them to plan and execute new productions and community programs, but help them recover from financial losses sustained in the Covid-19 pandemic.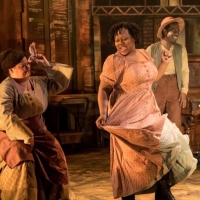 Theater Latte Da Launches NEXT UP Lab in Lieu of Season Announcement
by Stephi Wild - May 13, 2020
In lieu of a season announcement, Theater Latté Da announces a??NEXT UPa??,an intensive laboratory investing in the future of new musical theater. New work has always been a part of the company's DNA. Over the past eight years the company has further prioritized the support of new musicals and plays with music through its NEXT program: including commissions, workshops, the NEXT Festival, and of course world premieres. It will spend the coming months supporting playwrights, composers and lyricists.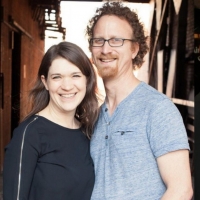 Theater Latté Da Continues New Work Development and Awards $20,000 NEXT Generation Commission
by Chloe Rabinowitz - Apr 6, 2020
Theater Latté Da today announced singer/songwriters Kate Kilbane and Dan Moses, who together form the musical duo, The Kilbanes, and actor/directors Jessie Austrian and Noah Brody as the recipients of the NEXT Generation Commission, a new opportunity for women artists and artists of color
Photo Flash: Go Inside Rehearsal's for Theater Latté Da's LA BOHÈME
by Chloe Rabinowitz - Feb 26, 2020
Theater Latté Da's LA BOHÈME will play MAR 11 - APR 26, 2020 at the Ritz Theater. This passionate, timeless, and indelible story of love among young artists in Paris, can stake its claim as the world's most popular opera. Theater Latté Da brings Peter Rothstein's innovative, award-winning staging to the intimate Ritz Theater. Lyrical and touchingly beautiful, La Bohème is the definitive depiction of the joys and sorrows of love and loss, and a celebration of art in the face of adversity. Sung in Italian with English surtitles.

Photo Flash: Mendelssohn Choir of Pittsburgh Celebrates Queen Victoria
by A.A. Cristi - May 22, 2019
The year 2019 marks the 200th anniversary of the birth of Queen Victoria. On May 18 and 19, the Mendelssohn Choir of Pittsburgh (MCP) will celebrate her in its lively, upcoming concert titled Victoria's Secret: A Life in Music. Audiences will experience some of the greatest musical pieces of the Victorian era as two actors lead them through episodes of the queen's life.
'66: TALKIN' BOUT MY GENERATION Announced At Dakota Jazz Club & Restaurant
by A.A. Cristi - Apr 30, 2019
Remember the pivotal year 1966 in this rocking throwback concert of music and history. Chronofon reflects on this turbulent time and the impact it has had on our cultural fabric, then and now. Brought to you from 'the studios of radio station WDAK,' our four 'radio personalities' bring you news, commentary, advice for the modern woman, a call-in trivia show, and of course lots of music. Songs include 'Summer in the City,' 'Ain't That Peculiar,' 'Monday, Monday,' 'Sounds of Silence,' 'Feel Like I'm Fixin' to Die Rag' and many more.