Interview: From Maui to Michigan, Rachel Bay Jones Will Perform Her SOMETHING BEAUTIFUL CONCERT as the Season Opener for Detroit's Cabaret 313 on Sept. 22.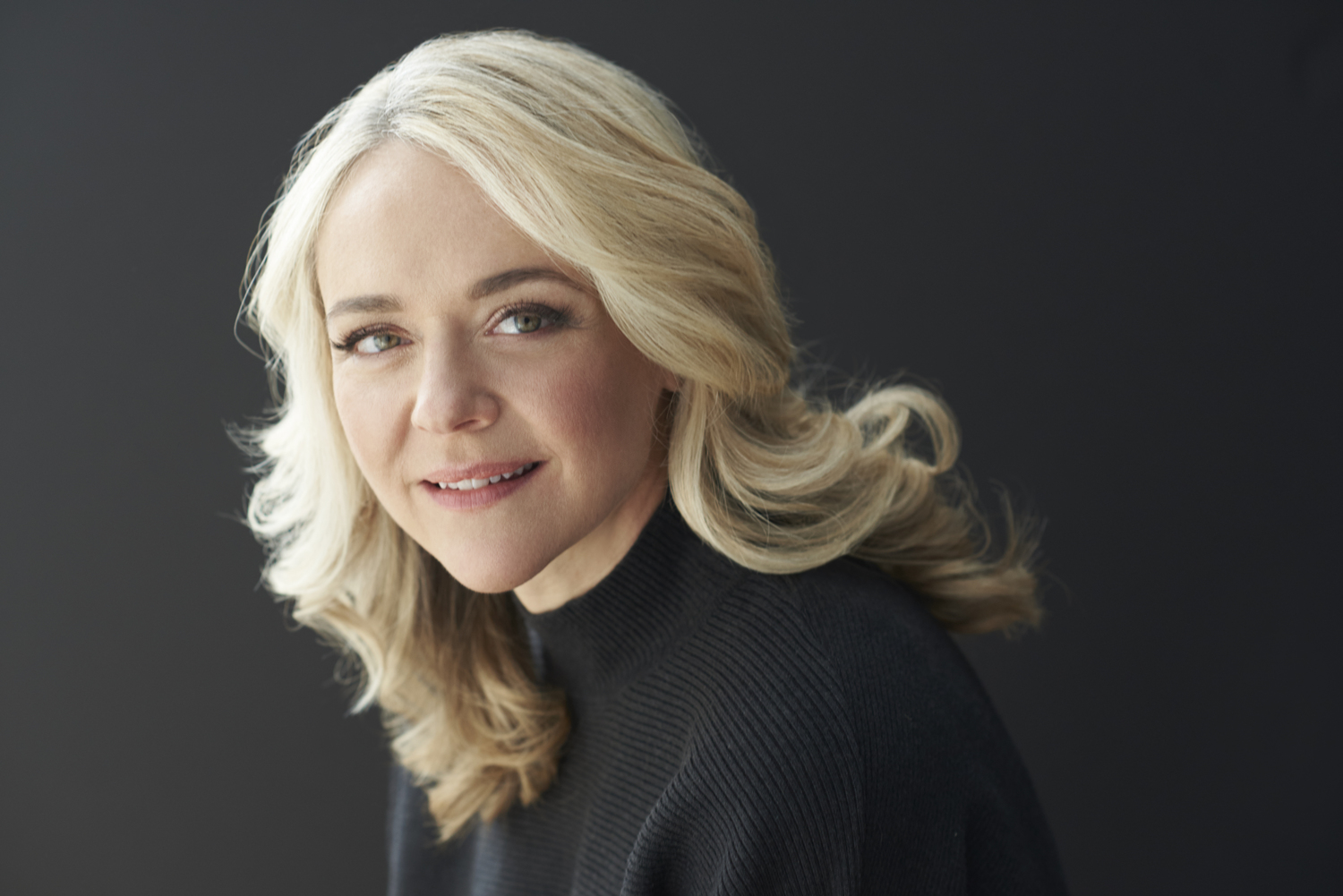 Since leaving Dear Evan Hansen on August 5th, Rachel Bay Jones has gone from Maui to Michigan where, on September 22, she'll bring Something Beautiful, her one-woman concert to Detroit, as the season opener for the Cabaret 313 musical series. Here's what Rachel Bay Jones had to say about being a devoted working mom who's staying right here.
BWW Detroit: Congratulations on your last Tony Award-winning performance in Dear Evan Hansen on August 5th. What was the first thing you did after you closed on the show?
Rachel Bay Jones: Thank you. The first thing I did was fly to Maui to visit my family, starting off a month of vacation that included lots of ocean time and a trip to Paris with my daughter. It was great to transition that way and experience the glory of something new. Truthfully, I was afraid of sitting in my New York apartment pining for my friends at the Music Box Theatre a few blocks away, so I got outta town.
BWW Detroit: What have you been doing since Maui and before you come to perform in Detroit at your Cabaret 313 appearance on September 22?
Rachel Bay Jones: Since I got back, I've been filming in God Friended Me, a new CBS show that airs this fall. Like Dear Evan Hansen, it aims to give its audiences a lot of hope. I love that. I play Susan, a character that comes into the story in the pilot episode and then throughout the season.
BWW Detroit: How many performances did you play as Evan Hansen's mother, Heidi, including the pre-Broadway run in Washington, D.C. in 2015?
Rachel Bay Jones: I don't have an exact number, but I think it's up around 700 or more.
BWW Detroit: You said once that you hadn't seen Dear Evan Hansen. Have you seen it since your "retirement" with Lisa Brescia as Heidi and, if so, what was that like?
Rachel Bay Jones: I am so excited to finally see this show in the coming weeks, most likely after I perform in Detroit. I will probably bring my partner, Benim Foster who, along with my daughter, Miranda, is my best audience. I asked Benim how many times he has seen it and he thought a few seconds and said, "Lots-- I could be in it at this point." He has seen it so many times. The show will be so different now, I imagine, with so many wonderful new interpretations, and I'm looking forward to that. I can't wait to see what beauty Lisa brings to Heidi and to see all my pals. Mostly, I want to feel what it's like to sit in the audience and let this story wash through me.
BWW Detroit: Does God Friended Me shoot in New York? And tell us about your screen schedule and how you balance parenting with being in a television series or Broadway show.
Rachel Bay Jones: It shoots throughout NYC, both on location and at Steiner studios in Brooklyn. My schedule with the show makes it a lot easier to be around for my daughter, and I'm grateful for that time after working a theatre schedule for so long. I can be around for her weekends and dinners and bedtimes, and that's new.
BWW Detroit: You seem to be developing a niche for playing strong, courageous mothers - starting with Pippin, Dear Evan Hansen and now in God Friended Me, premiering on September 30. Do you form your onstage relationships based on your own with your daughter, Miranda?
Rachel Bay Jones: Well, part of this is the issue of the entertainment industry, unfortunately, mostly wanting to see middle-aged women as mothers, so I pick from the parts that come my way. But I do make a conscious choice to work on projects and roles that offer some hope or redemption or are just plain excellent. We all need strong, courageous role models now, and if I can be a part of providing that for people, I want it. As an artist, I do use my experience and lessons I've learned in life, and a huge part of that, of course, is as a mother to Miranda. But honestly, she's pretty easy to parent. She's amazing.
BWW Detroit: How old is Miranda now and has she started driver's ed?
Rachel Bay Jones: She's 15 and is aching to drive but hasn't had driver's ed yet. I think she has to wait until she's 16 here in New York. I could wait for her to drive, however.
BWW Detroit: What can Detroit audiences look forward to about Something Beautiful, your one-woman cabaret show that you will be bringing to "The Cube" at the Max M. and Marjorie S. Fisher Music Center on September 22 for two shows?
Rachel Bay Jones: It's a little bit about my crazy journey from being a child of crazy actor parents to winning a Tony Award in middle age, some good theatre stories and, mostly, some great-great songs. I perform with Randy Redd, my musical director, favorite male singer, and a long-time friend and collaborator.
BWW Detroit: Will this be the first time that you're in Detroit?
Rachel Bay Jones: I love, love, love Detroit and always have. I've come through on National tours, with shows, to visit friends and family, and I am crazy about the people and the history and the culture.
BWW Detroit: Your fellow Dear Evan Hansen castmate and mom, Jennifer Laura Thompson, grew up in Birmingham, Michigan (#momsofevanhansen) and attended the University of Michigan (UM). And Dear Evan Hansen composers Benj Pasek and Justin Paul are also grads of the University of Michigan School of Musical Theatre and Dance (@umichsmtd). As part of Cabaret 313's non-profit mission to foster theatre education to students, you're going to be teaching a master class at UM. Did you know that Pasek & Paul are also coming to UM in a few weeks for a Q&A and booksigning? What was it like working with them?
Rachel Bay Jones: I love my boys so much. This is the second show I have done with them, the first being the pre-Broadway tour of A Christmas Story-which came to Detroit-and where I fell in love with their smarts and talent and humor and hearts. I haven't seen the Dear Evan Hansen book yet, but I can't wait to read.
BUY TICKETS: Cabaret 313, sponsored by Nicole and Stephen Eisenberg, presents Rachel Bay Jones performing her one-woman concert, Something Beautiful, on Saturday, September 22. Two performances at 7 and 9:30 p.m. at The Cube at The Max M. and Marjorie S. Fisher Music Center., 3711 Woodward Ave., Detroit. Tickets are $200, $125, $60 and $25 for age 40 and younger. Dinner packages in the DSO Paradise Lounge can be reserved at (313) 405-5061. To reserve tickets, go to www.cabaret313.org.
Photo Credit: Susan Stripling