Riverside Theatre Stages Ever-Charming LEGALLY BLONDE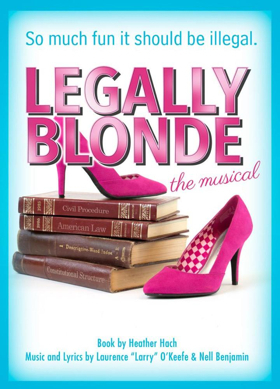 Riverside Theatre present the effervescent award-winning musical, Legally Blonde. Sponsored by The O'Haire Group-Merrill Lynch Wealth Management and Riverside Theatre's Patron Producers Group, Legally Blonde performs on the Stark Stage from April 16 - May 5, 2019. Legally Blonde is a co-production between Riverside Theatre and the Walnut Street Theatre in Philadelphia.
Fabulously fun and filled with flashy song-and-dance numbers, Legally Blonde follows the exploits of a vivacious sorority girl, Elle Woods, and her plans to follow her Ivy League ex-boyfriend to Harvard Law School. Determined to get him back, she charms her way into the prestigious law school. While there, she ends up teaching the intellectual elite a thing or two by winning a difficult case with her unique expertise and cheery outlook. Along the way, Elle quickly realizes her potential and finds true love.
Originally a novel written by Amanda Brown, Legally Blonde was based on Ms. Brown's experiences when attending Stanford Law School in the 1990's. Although women had made strides, equality was not universal. Many stereotypes remained in society, including who belonged in elite schools, and rigid norms about appearance, style and class.
In 2001, a movie version, starring Reese Witherspoon, was released and became an instant success earning over $100 million. A sequel, Legally Blonde 2, was just as successful when it played in movie theaters in 2003. The musical version of the film opened on Broadway in April 2007 and received seven Tony® Award nominations including "Best Musical." The Broadway production closed in October 2008. A London production opened in January 2010 and was a bigger success running until April 2012 and winning three Laurence Olivier Awards including "Best New Musical."
The story follows Elle Woods, a popular sorority president and cheerleader studying fashion and design at UCLA. She hopes to marry her classmate Warner Huntington III, but he breaks up with her, explaining that he plans to go to Harvard Law School and pursue a career as a politician. Elle is "too blonde" and "not serious enough" for him. Crushed, Elle plans to win Warner back by following him East and gains acceptance at Harvard Law by way of a very unique submission.
While Warner's new girlfriend, Vivienne, and her other classmates mock her stylish clothes and "dumb blonde" hair, she befriends teaching assistant Emmett Forest who encourages her to challenge Warner to a debate in class, which she does and wins.
Earning a criminal trial internship on a team that includes Emmett, Warner, and Vivienne, Elle catches the attention of the dubious Professor Callahan. Professor Callahan and the team represent a fitness guru, Brooke, accused of murdering her billionaire husband. Elle discovers a fatal flaw in the main accuser's testimony, reveals the actual murderer, and wins the case.
Three years later, Elle has graduated as valedictorian of her class, Warner has dropped out of school, Vivienne is preparing to join the Peace Corps, Professor Callahan is defeated in his run for Governor and Elle proposes to Emmett, who readily accepts.
Riverside's production of Legally Blonde is directed and choreographed by Richard Stafford and stars Kathryn Brunner (Elle Woods), Elliott Styles (Emmett Forrest), Rebecca Robbins (Paulette), Paul Schoeffler (Professor Callahan), Sean Thompson (Warner Huntington III), Lindsey Bliven (Vivienne Kensington), Sara Brophy (Brooke), Adena Ershow (Margot), Lina Lee (Pilar), and Jenna Pinchbeck (Enid).
The ensemble cast includes: Anthony Avino, Nicholas Karl Brown, Caroline Chisholm, Chali Cooke, Billy D. Hart, Jesse Jones, Katy Kauffman, Parker Krug, Scott Langdon, Adam Mandala, Kathryn Miller, Owen Pelesh, Kristyn Pope, Audrey Simmons, and Rochelle Scudder.
The production crew includes: Anne Shuttlesworth (Music Director), Peter Barbieri (Scenic Designer), Kurt Alger (Costume Designer), Dave Bova (Wig Designer), Jack Mehler (Lighting Designer), Craig Beyrooti (Sound Designer), Rita Sirianni (Casting), Amy M. Bertacini (Production Stage Manager), and Doug Lamb and Julianne Menassian (Assistant Stage Managers).
Legally Blonde performs April 16 - May 5, 2019 on the Stark Stage at Riverside Theatre. Tickets start at $35. Tickets can be purchased by calling the Box Office at 772-231-6990 or online at www.riversidetheatre.com.
More Hot Stories For You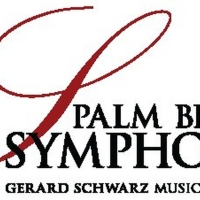 Palm Beach Symphony Announces SOUNDS OF THE SEASON Broadcasts

November 22, 2022

In what has become a cherished part of the holiday season, CBS 12 News will air "Sounds of the Season" with Maestro Gerard Schwarz leading the Palm Beach Symphony in a joyous program of holiday favorites from Broadway, classical music and popular carols.
---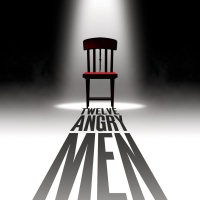 TWELVE ANGRY MEN Opens At Palm Beach Dramaworks On December 9

November 22, 2022

The strengths and flaws of the American jury system are laid bare – as are the prejudices and social attitudes of those standing in judgment – in Reginald Rose's classic Twelve Angry Men, which opens at Palm Beach Dramaworks on December 9 (8pm). Performances continue through December 24, with specially priced previews on December 7 and 8 (7:30pm). J. Barry Lewis directs.  
---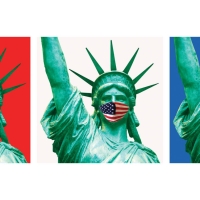 Art Basel Season Kicks Off With LADY LIBERTY: A BONNIE LAUTENBERG RETROSPECTIVE at the Jewish Museum of Florida-FIU 

November 22, 2022

The Jewish Museum of Florida-FIU kicks off Art Basel Season in Miami Beach with the premiere of the new exhibition Lady Liberty: A Bonnie Lautenberg Retrospective (November 16 through March 26).
---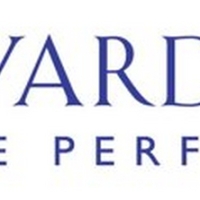 Slow Burn Theatre Cuts Loose With FOOTLOOSE THE MUSICAL

November 22, 2022

It's time to cut loose and kick off your Sunday shoes with Footloose The Musical as Slow Burn Theatre Company's 2022/2023 season presented by American National Bank continues in the Amaturo Theater at the Broward Center for the Performing Arts. Saturday December17- Sunday, Jan. 1.
---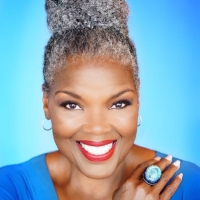 New Canon Chamber Collective Opens Inaugural Season With AMERICAN SOUL

November 22, 2022

New Canon Chamber Collective. a multicultural collective of South Florida's most outstanding musicians, opens its inaugural season with American Soul in the Amaturo Theater at the Broward Center for the Performing Arts on Saturday, December 3 at 7 p.m.
---