Photo Flash: THE MARVELOUS WONDERETTES Opening Night Performance At The Miracle Theatre
Audiences left the Miracle Theatre humming classic 50's and 60's tunes and still smiling from the on-stage antics of the four-girl wonder act at the Opening Night of Actors' Playhouse's production of The Marvelous Wonderettes on October 2nd. The show, that is also currently playing Off-Broadway, is an acclaimed hit in Coral Gables from critics and audiences alike. Dressed to impress in the classic 1950's style complete with ponytails and hoop skirts, the guests continued the evening's celebratory events at a post show party at The Westin Colonnade, dinning on old-fashioned comfort food and dancing to music by Roxy Productions.
In the true Actors' Playhouse tradition guests were greeted by Chairman of the Board Dr. Lawrence E. Stein, Executive Producing Director Barbara S. Stein and Artistic Director David Arisco as the crowd enjoyed a pre-show reception courtesy of Bacardi, U.S.A. and Premiere Beverage Co. with music by Bravo Musicians.
On behalf of Actors' Playhouse, Barbara Stein thanked honored guests and loyal patrons as well as the show's sponsors including American Express, Assurant, NBC 6, Spanish Broadcasting System, Comcast, Miami-Dade County, The Miami Herald, The Funding Arts Network, Bacardi, U.S.A., Fleming's Prime Steakhouse & Wine Bar, Pasha's, The Westin Colonnade and Roxy Productions.
Among the guests were Former Mayor Dorothy Thompson and husband Jack, School Board Member Dr. Lawrence Feldman, Former School Board Member Betsy Kaplan, Senator Gwen Margolis, Retired Ambassador Dr. Volker Anding and wife Erin, Dr. Lawrence Kessler, and Sheppard and Linda Faber.
The Marvelous Wonderettes, called "as sweet as a strawberry milkshake with whipped cream swirls" by Howard Cohen of the Miami Herald, will be presented Wednesdays through Saturdays at 8 p.m. and Sundays at 2 p.m. through November 1st.
Tickets for weeknights and matinees are $40, and on Friday and Saturday evenings $48. The theatre offers a 10 percent senior discount rate the day of performance and $15 student rush tickets 15 minutes prior to curtain with identification. Discounts are based on availability and exclude Saturday and Sunday. Group discounted rates are offered for 15 or more through our group sales department. Single tickets may be purchased through the box office at 305-444-9293 or online at www.actorsplayhouse.org.
Subscriptions are now available to the 2009-2010 season, which will also include: Another Night Before Christmas by Sean Grennan and Leah Okimoto (December 2 -27, 2009), The Great American Trailer Park MUSICAL with music and lyrics by David Nehls and book by Betsy Kelso (January 13 - February 7, 2010), Boublil and Schönberg's Miss Saigon (March 3 - April 4, 2010), the world premiere play Unreasonable Doubt by Michael McKeever (May 12 - June 6, 2010) and Are We There Yet? by James Hindman, Ray Roderick and Cheryl Stern with music by John Glaudin (July 7 - August 15, 2010). To become part of the Miracle as an Actors' Playhouse subscriber, call 305.444.9293 or go to www.actorsplayhouse.org.
Actors' Playhouse, the nonprofit resident theatre company and managing agent of the Miracle Theatre, has an agreement with Actor's Equity Association, the union of professional actors, New York. Under the leadership of Executive Producing Director Barbara S. Stein and Artistic Director David Arisco, Actors' Playhouse was named South Florida's Theatre Company of the Year 2008 for overall season excellence and community outreach by the Carbonell Committee and in 2009 Artistic Director David Arisco received the industry's highest acknowledgement with the George Abbott Award for his 22-years of artistic excellence in South Florida. Actors' Playhouse is a Florida Presenting Cultural Organization and one of twenty-one major cultural institutions in Miami Dade County. In addition to its Mainstage season, Actors' Playhouse produces a year-round five-show season of Musical Theatre for Young Audiences, a National Children's Theatre Festival, and a Theatre Conservatory and Summer Camp Program.

Vassilis and Connie Mavridis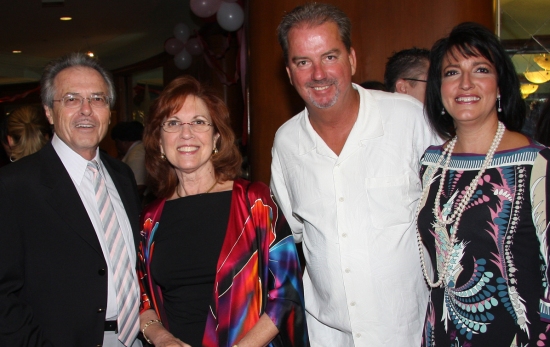 Shep and Linda Faber with Jeff and Lourdes Rey-Wilson

Ruth Admire and Jack Admire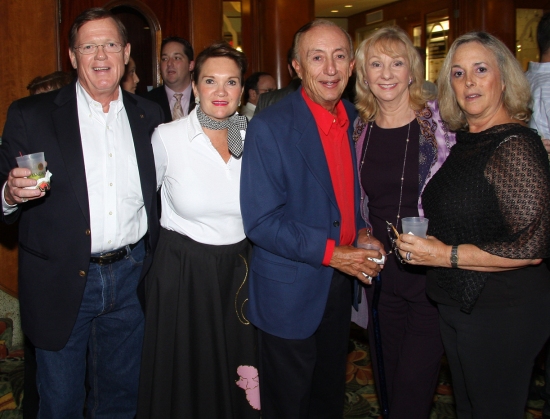 John Wallace, Phillis Oeters, David and Marlene Berg, and Louise Wallace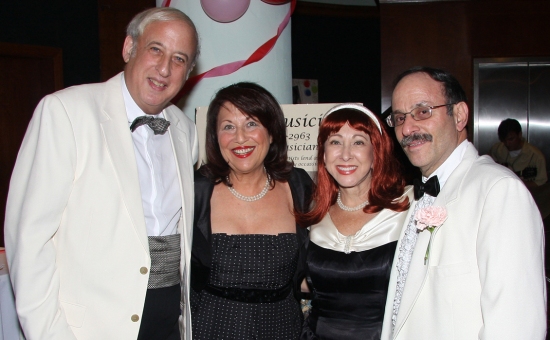 Dr. Lawrence & Barbara Stein with Dr. John and Joanne Gentile

Amy Miller Brennan, Tiana Checchia, Artistic Director David Arisco, Lisa Manuli and Julie Kleiner