Photo Flash: MATILDA THE MUSICAL Comes to Broward Center Next Month
MATILDA THE MUSICAL, opens at the Broward Center for the Performing Arts April 25 for a limited two week run through May 7, 2017. Tickets to MATILDA THE MUSICAL are on sale now. Check out photos from the show below!
Tickets are available at the Broward Center AutoNation Box Office, 201 SW Fifth Avenue, Fort Lauderdale, FL, 33312, browardcenter.org or call 954.462.0222. Orders for groups of ten (10) or more may be placed by calling 954.660.6307. Ticket prices start at $35*.
The three girls sharing the title role are Gabby Gutierrez, Jaime MacLean and Jenna Weir. The principal cast also features (alphabetically): Jennifer Bowles (Miss Honey), Dan Chameroy (Miss Trunchbull), Keisha T. Fraser (Mrs. Phelps), Matt Harrington (Mr. Wormwood) and Darcy Stewart (Mrs. Wormwood).
The Ensemble of MATILDA THE MUSICAL includes Jacob Anderson, Gabby Beredo, Darren Burkett, Jacqueline Burtney, Eric Craig, Talia Consentino, Stephen Diaz, Gregory Diaz IV, Blake Ferrante, Keisha T. Fraser, Heidi Friese, Michael D. Jablonski, Jim Kaplan, Marisa Kennedy, Anthony MacPherson, Tyler McKenzie, Soren Thayne Miller, Gray Monczka, Brittany Nicholas, Abigail Nicholson, Justin Packard, Molly Richardson, Kim Sava, Liz Schmitz, Brandon Stonestreet and Isabella Stuebing.
Winner of over 70 international awards including 4 Tony Awards® and a record-breaking seven Olivier Awards® including Best Musical, MATILDA THE MUSICAL is based on the beloved novel by best-selling author Roald Dahl (Charlie and the Chocolate Factory, Fantastic Mr. Fox). It is the story of an extraordinary girl who dreams of a better life. Armed with a vivid imagination and a sharp mind, Matilda dares to take a stand and change her destiny.

Jenna Weir
,
Gabby Gutierrez
and
Jaime MacLean
. Photo credit: Tim Trumble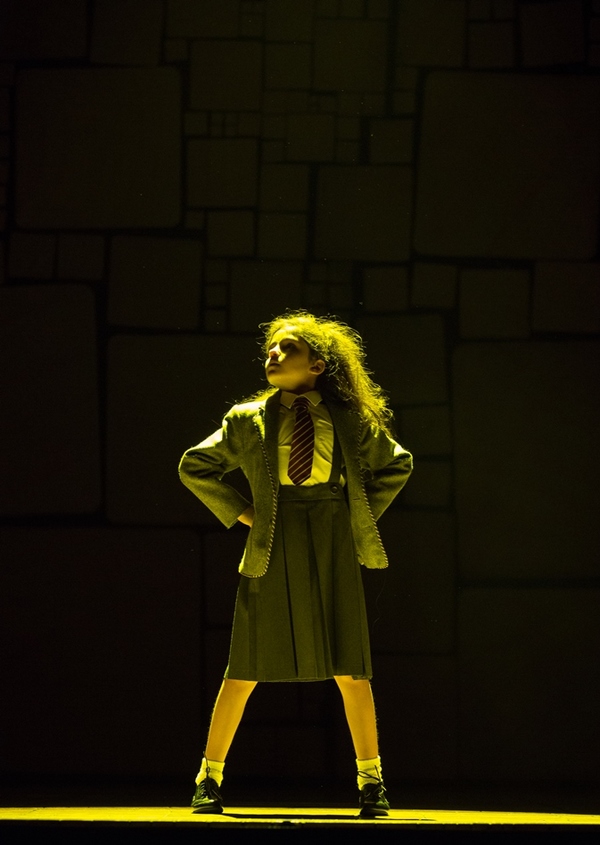 Jenna Weir
. Photo credit:
Cylla von Tiedemann
Jenna Weir
. Photo credit:
Cylla von Tiedemann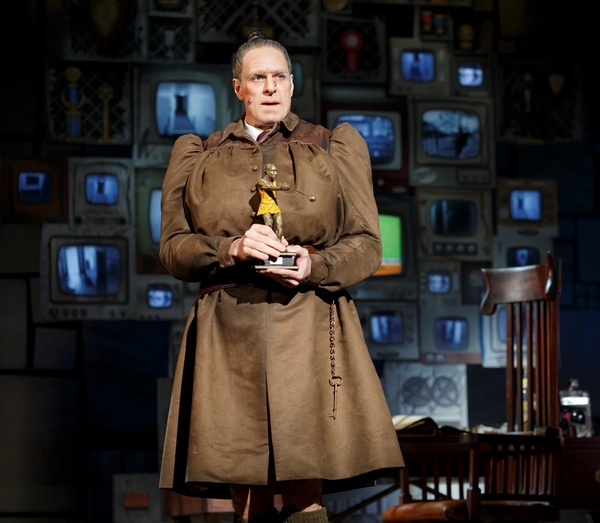 Dan Chameroy
. Photo credit:
Joan Marcus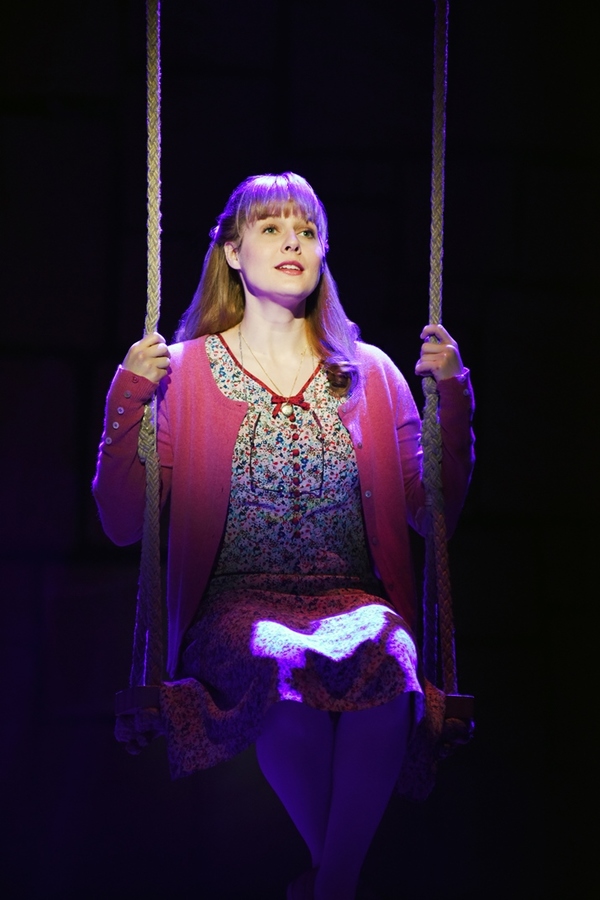 Jennifer Bowles
. Photo credit: Tim Trumble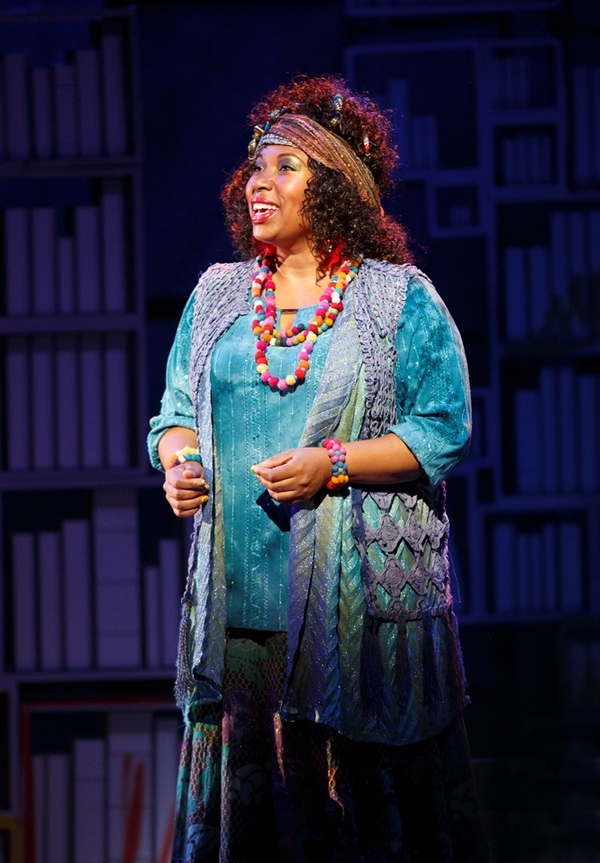 Keisha T. Fraser
. Photo credit:
Joan Marcus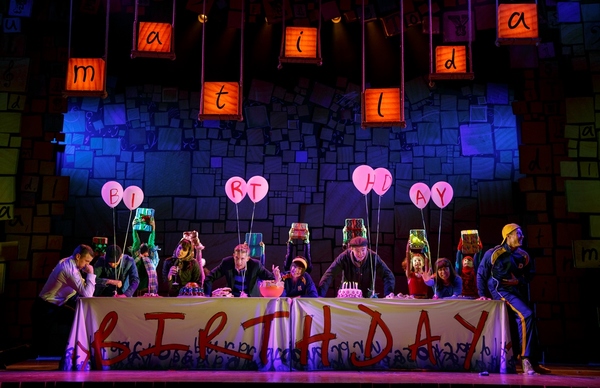 Company of MATILDA. Photo credit:
Joan Marcus
Company of MATILDA. Photo credit:
Joan Marcus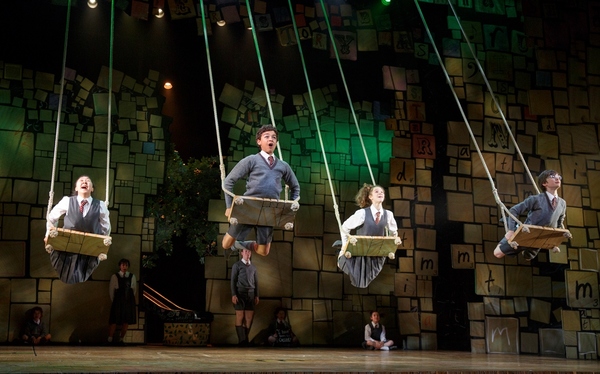 Company of MATILDA. Photo credit:
Joan Marcus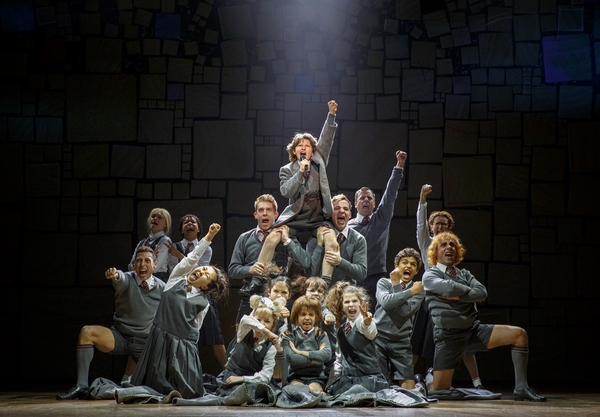 Company of MATILDA. Photo credit:
Joan Marcus
Matt Harrington
. Photo credit:
Joan Marcus