Photo Flash: First Look at Anthony Festa, Belinda Allyn and More in Riverside Theatre's WEST SIDE STORY
Riverside Theatre's production of West Side Story runs now through Sunday, March 15th on the Stark Stage. BroadwayWorld has a first look at the cast in action below!
Conceived by Arthur Laurents, Leonard Bernstein and Jerome Robbins, West Side Story is based on one of the greatest love stories of all time - Shakespeare's Romeo and Juliet. With a score considered to be on of Broadway's finest, West Side Story's tale of two star-crossed lovers from different worlds who fight to keep their passion alive is powerful and poignant. From first note to final breath, West Side Story soars with classics "Something's Coming," "Tonight," "America," "I Feel Pretty," and "Somewhere."
Riverside Theatre's production of West Side Story is directed by DJ Salisbury and stars: Anthony Festa (Tony, pictured above), Belinda Allyn (Maria), Penelope Armstead-Williams (Anita), Elizabeth Racanelli (Anybodys), Sean Ewing (Bernardo), Michael D. Jablonski (Riff), Kevin Santos (Chino), Daryll Heysham (Det. Schrank), Steve Brady(Doc), Thomas L. Webb (Officer Krupke), and David Schmittou (Gladhand).
The ensemble cast includes: THE JETS - Stephanie Bissonnette (Minnie) Andrew Eckert (Diesel), Tenealle Farragher (Clarisse), Anthony Johnson, (A-rab), Alida Michal (Graziella), Sarah Parnicky (Pauline), Andrew Purcell (Action),Scott Shedenhelm (Baby John), Summerisa Bell Stevens (Velma), and Morgan White (Snowboy). THE SHARKS -Kimber Benedict (Margarita), Krystina M. Burton (Francesca), Mike Baerga (Toro), Victoria Casillo (Teresita), Andre Cole (Luis), Dean Andre Deluna (Indio), Camden Gonzales (Rosalia), Jaquez Andre Sims (Pepe), and Gabriella Sorrentino (Consuelo).
The design and technical team includes: Alex Sanchez (Choreographer), Ken Clifton (Music Director), Cliff Simon(Scenic Design), Yael Lubetzky (Lighting Design), Holly Payne (Costume Design), Craig Beyrooti (Sound Design), with Amy M. Bertacini (Stage Manager) and Ingrid Louise Olson (Asst. Stage Manager). Casting was done in New York City by Wojcik / Seay Casting.
West Side Story performs now thru March 15, 2015 on the Stark Stage at Riverside Theatre. Tickets starting at $35. Tickets can be purchased by calling the Box Office at 772-231-6990 or online at www.riversidetheatre.com.
Photo Credit: Benjamin Hager

The Jets - Boys - Scott Shedenhelm, Andrew Purcell, Anthony Johnson, Michael D. Jablonski, Andrew Eckert, J. Morgan White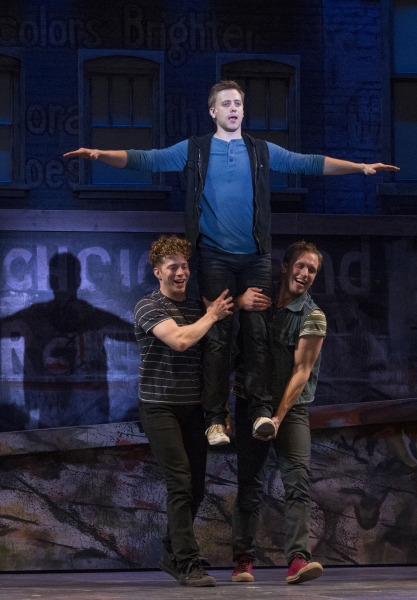 J. Morgan White, Michael D. Jablonski, Andrew Eckert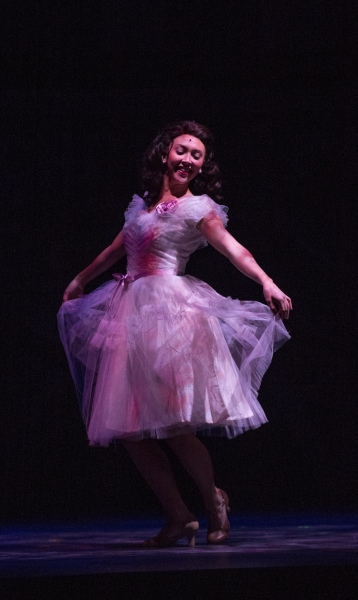 Belinda Allyn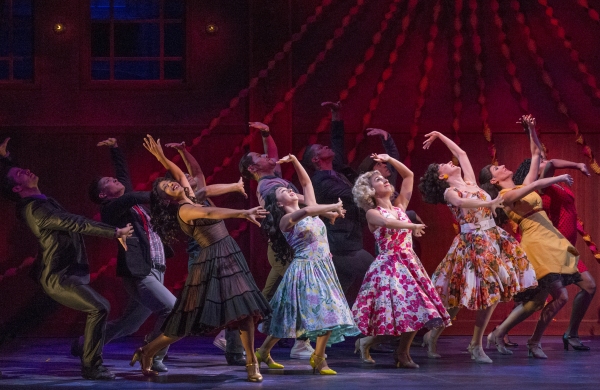 The Sharks - Girls & Boys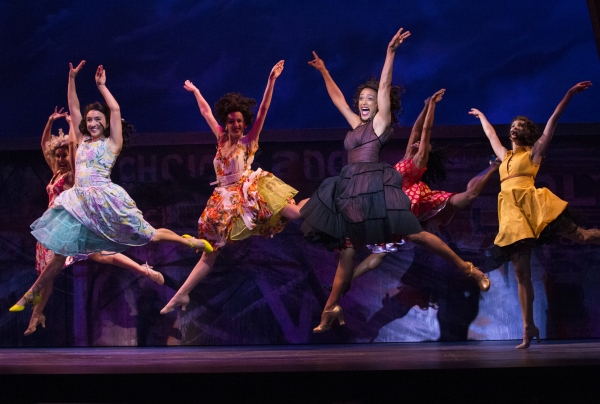 The Sharks - Girls - Gabriella Sorrentino, Camden Gonzales, Victoria Casillo, Penelope Armstead-Williams, Krystina M. Burton, Kimber Benedict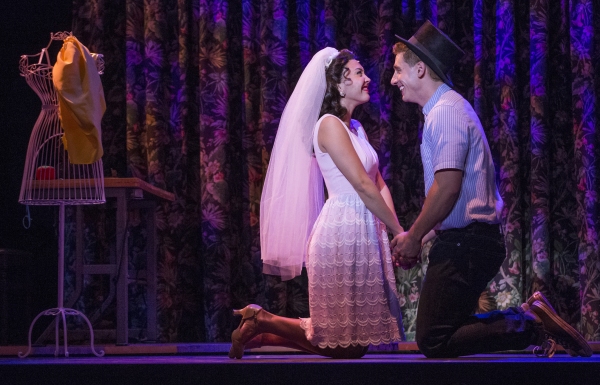 Belinda Allyn, Anthony Festa

Sean Ewing, Michael D. Jablonski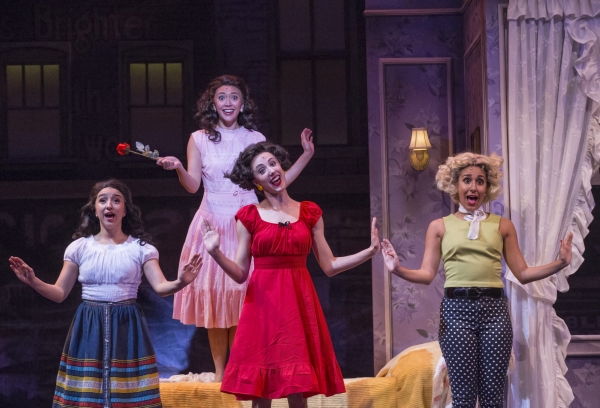 Camden Gonzales, Belinda Allyn, Victoria Casillo, Gabriella Sorrentino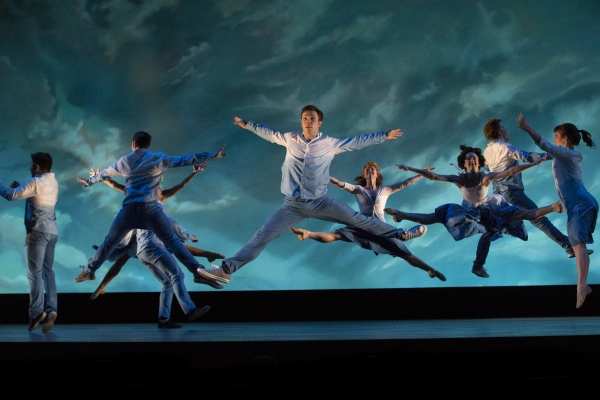 The cast of Riverside Theatre's WEST SIDE STORY