Palm Beach Dramaworks Presents THE LIGHT IN THE PIAZZA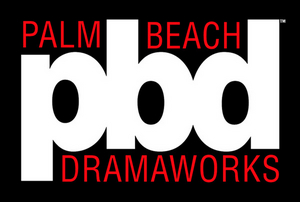 The Light in the Piazza, a romantic, incandescent musical by Craig Lucas (book) and Adam Guettel (music and lyrics) about family secrets and the pursuit of happiness, opens at Palm Beach Dramaworks on Friday, April 3 at 8PM at the Don & Ann Brown Theatre. Winner of six 2005 Tony Awards, including Best Original Score, the show runs through April 26, with specially priced previews on April 1 and 2 (7:30PM). Bruce Linser directs.
Based on the novella of the same name by Elizabeth Spencer, The Light in the Piazza follows Margaret Johnson and her daughter, Clara, on a trip to Italy in 1953. The beautiful Clara falls in love with Fabrizio Naccarelli, a handsome Florentine who wants to marry her. But Clara isn't quite what she seems, and the protective Margaret, trying to come to terms with her own unhappy marriage, must decide whether to allow her determined, unique daughter to start a new life in Florence.
The Light in the Piazza features
Kristin Carbone
(PBD debut) as Margaret;
Madison Claire Parks
(PBD debut) as Clara;
Sergi Robles
as Fabrizio (PBD debut);
Mark Light
-Orr (PBD debut) as Signor Naccarelli, Fabrizio's father; Elizabeth Sackett as Signora Naccarelli, Fabrizio's mother;
James Oblak
(PBD debut) as Giuseppe Naccarrelli, Fabrizio's brother;
Alix Paige
as Franca Naccarelli, Giuseppe's wife, and J. Douglas Blevins (PBD debut) as
Roy Johnson
, Clara's father. Rounding out the cast, in alphabetical order, are Aaron Atkinson,
Jinon Deeb
, Michael Focas, Colleen Pagano,
Kevin Reilley
, and
Alexandra Van Hasselt
. All but Focas are making their PBD debuts.
Paul Reekie
is the music director of a five-piece ensemble, which includes Kay Kemper, Perry Orfanella, Kaitlin Richardson, and Jackie Robbins. Scenic design is by Michael Amico, costume design is by
Brian O'Keefe
, lighting design is by Paul Black, and sound design is by Roger Arnold.

Spencer's novel was adapted for the screen in 1962, and starred Olivia de Havilland as Margaret (Meg in the film), Yvette Mimieux as Clara, Rossano Brazzi as Signor Naccarelli, and George Hamilton as Fabrizio.
The musical premiered on Broadway at Lincoln Center's Vivian Beaumont Theatre on April 18, 2005, and ran for 504 performances. Directed by Bartlett Sher, the show featured Victoria Clark as Margaret, Kelli O'Hara as Clara, Matthew Morrison as Fabrizio, and Mark Harelik as Signor Naccarelli. A new production was mounted in London last summer as a vehicle for opera star Renée Fleming. It has since presented by LA Opera and Lyric Opera of Chicago, and is headed to Australia in August.
For ticket information contact the box office at (561) 514-4042, or visit www.palmbeachdramaworks.org. You can order online 24 hours a day.