Latest News on Rossano Brazzi
Rossano Brazzi News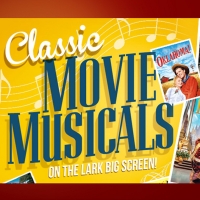 The Lark Theater to Present Screenings of Classic Movie Musicals, Including FUNNY GIRL, THE MUSIC MAN & More
by Chloe Rabinowitz - Jul 19, 2022
The Lark Theater in Larkspur, CA is presenting movie adaptations of iconic musicals EVERY WEDNESDAY afternoon.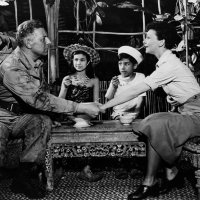 UN DÍA COMO HOY: SOUTH PACIFIC se estrenaba en Broadway
by Cristina Martinez - Apr 7, 2021
Un 7 de abril de 1949, el musical SOUTH PACIFIC se estrenaba por primera vez en el Majestic Theatre.El musical de Rodgers y Hammerstain  se basa en el libro de James A. Michener, ganador del Premio Pulitzer en 1947, Tales of the South Pacific, y combina elementos de varias de esas historias.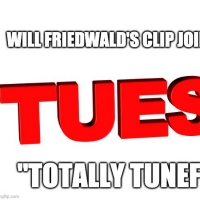 CLIP JOINT Livestream Events Feature Judy Garland, THE BROADWAY MIXTAPE SOUTH PACIFIC & More
by Chloe Rabinowitz - Jun 1, 2020
Palm Beach Dramaworks Presents THE LIGHT IN THE PIAZZA
by A.A. Cristi - Mar 2, 2020
The Light in the Piazza, a romantic, incandescent musical by Craig Lucas (book) and Adam Guettel (music and lyrics) about family secrets and the pursuit of happiness, opens at Palm Beach Dramaworks on Friday, April 3 at 8PM at the Don & Ann Brown Theatre. Winner of six 2005 Tony Awards, including Best Original Score, the show runs through April 26, with specially priced previews on April 1 and 2 (7:30PM). Bruce Linser directs.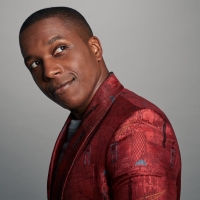 Grand Rapid Symphony Pops Announces 2020-21 Season
by Stephi Wild - Feb 26, 2020
Grand Rapids Pops has announced the shows coming to its stage in its 2020-21 season.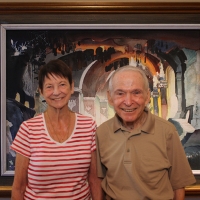 BWW Interview: Barry Yellen Took Broadway to Puerto Rico 50 Years Before HAMILTON
by Lee Cooley - Sep 23, 2019
After graduating from Manhattan's High School of Performing Arts in 1953, Barry Yellen wore many hats: stage manager, lighting designer, car show producer, managing director, touring show booker, film producer and distributor, fund manager.
2017 CAPA SUMMER MOVIE SERIES Lineup Announced
by BWW News Desk - May 1, 2017
The CAPA Summer Movie Series, the longest-running classic film series in America, celebrates its 47th anniversary in 2017 with an impressive assembly of classics, cult favorites, and beloved films.
Photo Coverage: Inside Opening Night of SOUTH PACIFIC at Westchester Broadway Theatre
by Stephen Sorokoff - Oct 3, 2014
Rodgers and Hammerstein's award-winning South Pacific is based on the Pulitzer Prize-winning book Tales of the South Pacific by James A. Michener. The musical is set on an island paradise during World War II and tells two parallel love stories against the dangers of prejudice and war and the importance of valuing diversity. Its portrayal of Americans stationed in an alien culture in wartime is as relevant today as when it first thrilled audiences in 1949. Playing at Westchester Broadway Theatre through January 25, 2015, you can check out photos from opening night below!