All-Star Casting Announced For Primal Forces's THE GINGERBREAD LADY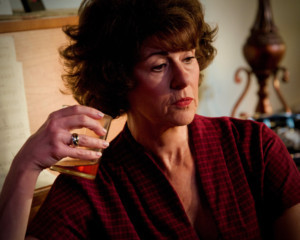 Primal Forces in Boca Raton is proud to present The Gingerbread Lady, a Neil Simon play that explores a darker side of one of the world's favorite playwrights. This moving and entertaining departure from Simon's more light-hearted works is directed by Genie Croft and features Carbonell winner Patti Gardner in the role of Evy Meara. The show runs from March 20 -April 14, 2019. Tickets are available at www.primalforces.com or call 866-811-4111.
"The play was rumored to have been based on the later years of Judy Garland," said director Genie Croft. "It details what happens when the choices we make careen out of control. The collaboration of some of South Florida's finest actors onstage makes the touching story simultaneously sad and funny.
Coming home after a stint in a rehab facility to overcome her alcohol addiction, Evy returns to a group of people who support her, but who have their own challenges. Close friends, family, theater cronies and a former lover all have some good intentions, but also their own agendas!
Jeffrey Bruce, Janice Hamilton, Joey de la Rua, Seth Trucks and Gaby Tortoledo join Gardner onstage.
New York Post described it as "an amusing comedy with the atmosphere of great sadness [in which Simon's] characteristic wit and humor are at their brilliant best."
Tickets are available at www.primalforces.com or call 866-811-4111.
More Hot Stories For You