BWW Review: TUCK EVERLASTING charms at CTM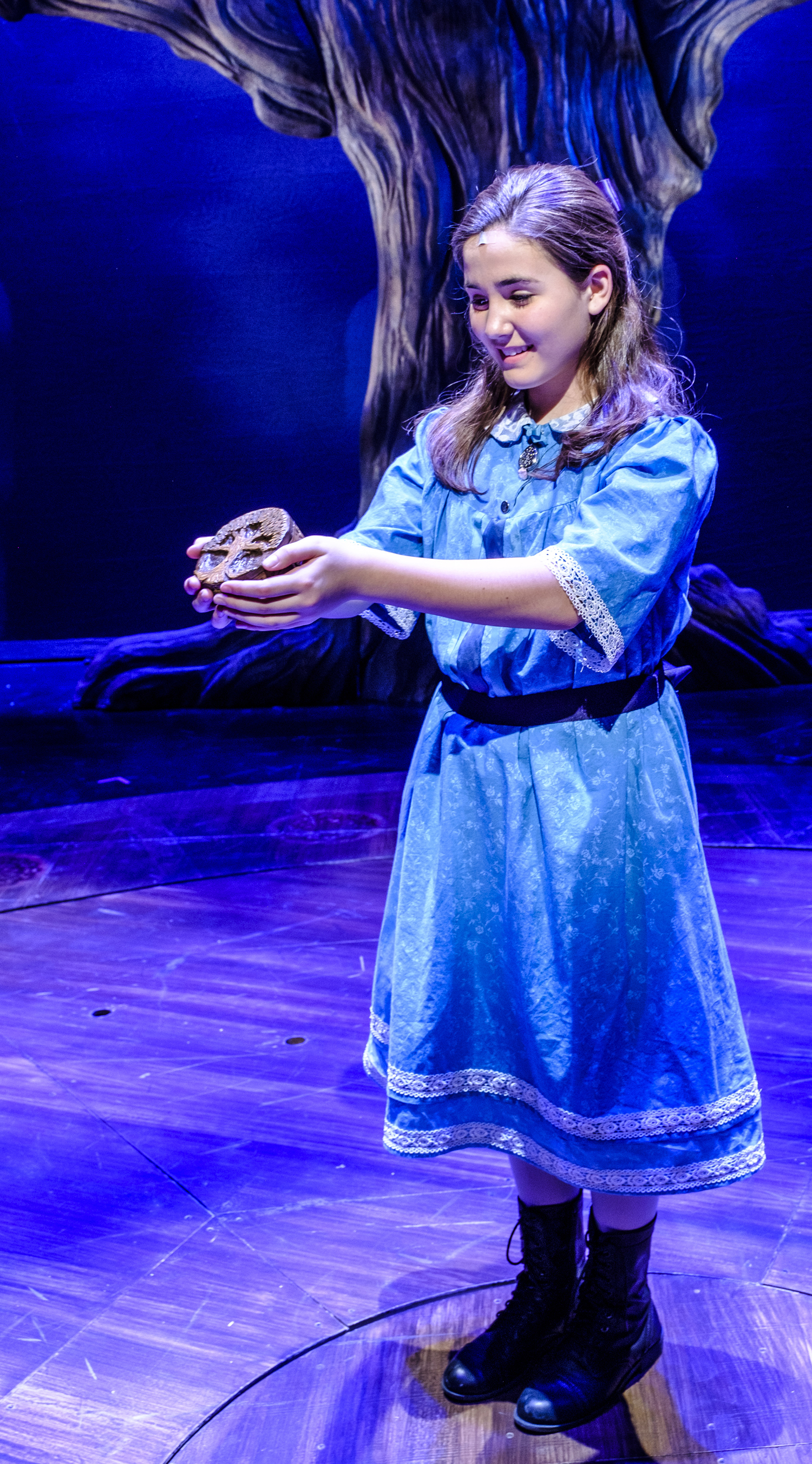 CTM, Children's Theatre of Madison, delights with the regional premiere of TUCK EVERLASTING, the time-honored children's novel by Natalie Babbitt.
Having attended the world premier of TUCK EVERLASTING at the ALLIANCE THEATRE in Atlanta, before the show moved to Broadway in 2016, CTM had a lot to live up to­­--they did not disappoint.
What struck me first in this regional production, other than the stunning set design, was the caliber of talent. With outstanding vocals, gifted actors, and breathtaking music, TUCK EVERLASTING addresses the question, "Is living eternally worth the price?"
A young Winnie Foster (Malea Niesen) witnesses Jesse Tuck (Patrick Sisson) drink from a hidden spring and is faced with the decision of whether or not to also drink from the magic water and live forever. Jesse's ever-quibbling family takes Winnie under their wing, each offering a different take on the dilemna.
Malea Niesen, who stands out with a talent and stage presence not often seen in such a young actor, delights as Winnie Foster. Niesen should have a promising career ahead of her if she chooses it. Patrick Sisson displayed effortless instincts and charm as a refreshingly energetic Jesse Tuck.
Another highlight is Nick Narcisi as the intense and cynical Miles Tuck, Jesse's older brother, and Gail Becker playing Mae Tuck with gifted vocals and wit.
Nathan Connor, as Angus Tuck, patriarch of the Tuck family, and Niesen, deliver a touching song "The Wheel" as the father figure gently guides the young girl on the wisdom of embracing age. An unexpected pleasure was CTM veteran Trudy Barash as Winnie in her elder years.
The only disappointment was that Jesse and Winnie don't climb the actual tree, but are instead perched on what appears more like metal scaffolding. With such a spectacular set, it seemed a missed opportunity.
The cast is rounded out with entertaining performances by James Ridge (Man in the Yellow Suit), Karen Moeller (Mother Foster), Patricia Kugler Whitely (Nana), John Jajewski (Constable Joe), Sam Galvin (Hugo) and ensemble.
The show wraps up with a dance montage of Winnie's life and cherishing those she loved. It is a melancholy moment, leaving many with a tear in their eye for a life well lived.
Thanks to the music, directed flawlessly by Andrew Abrams, along with the creative direction and choreography of Brian Cowing, CTM can be proud to have admirably honored the original production.
TUCK EVERLASTING, is a wistful and charming musical sure to entertain audiences of all ages. For tickets and information, visit www.ctmtheater.org.
Photo: Malea Niesen as Winnie Foster. Photo courtesy of ©Tom Klingele 2018