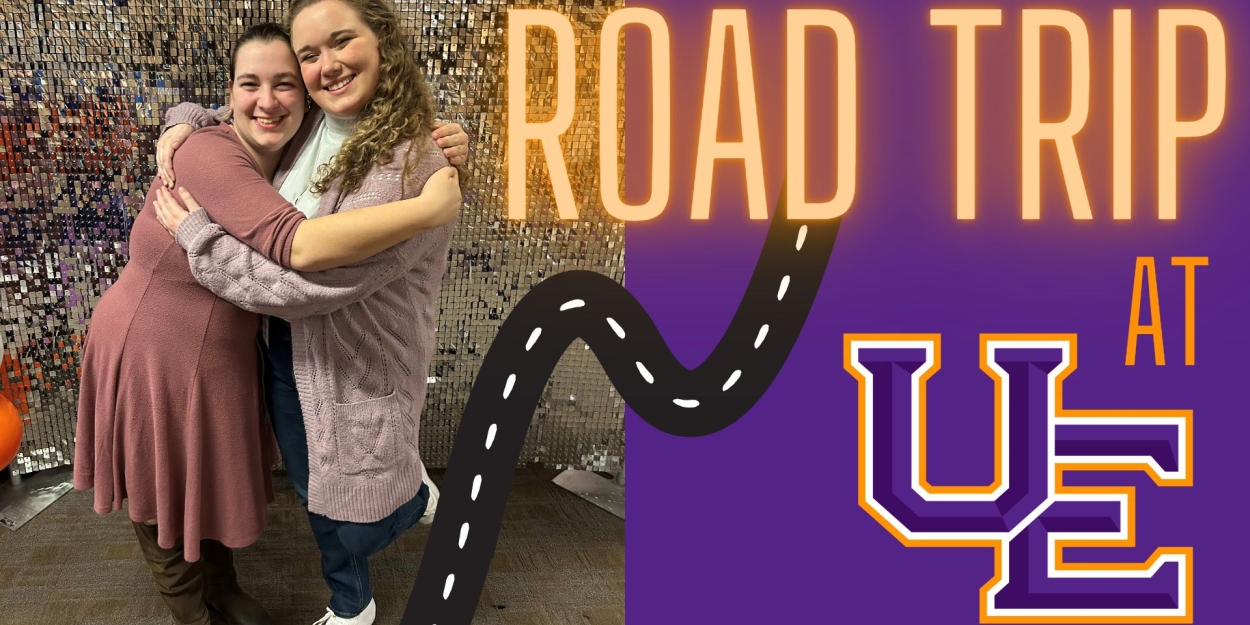 Student Blog: Road Trip!
High School Seniors take on Evansville campus life!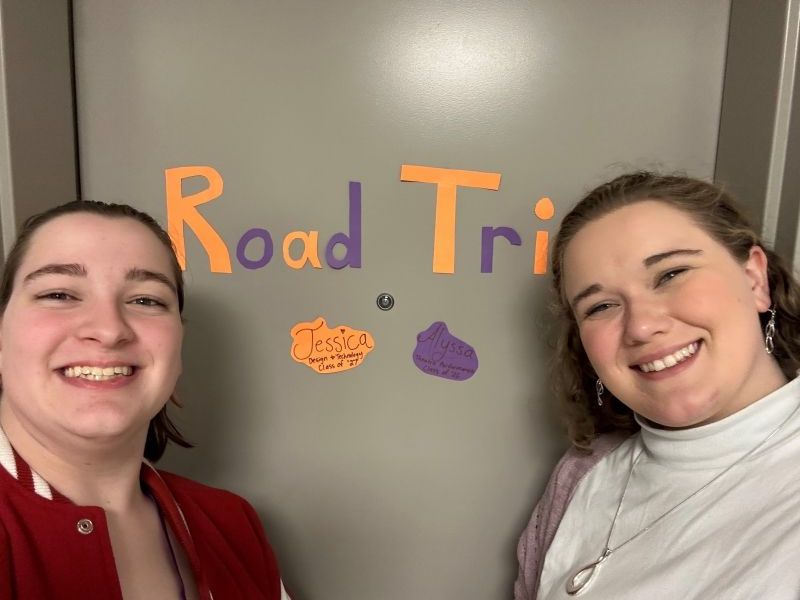 As spring break approaches for the University of Evansville, one annual event that brings forth a host of both UE and UET perspective students is Road Trip. Road Trip is a weekend where current seniors in high school that are either looking into UE or are committed to UE may come visit, take mock classes, live in a dorm with a current student host, and get a feel for what campus life is like!
The prospective student, or "road-trippers," began their experience the afternoon of February 24th, by checking in at the Ridgeway University Center, followed by meeting their hosts and eating dinner. I was lucky enough to be a host to Jessica Simmons, a perspective Design and Technology major. After dinner, UE had a variety of events and activities to choose from, ranging from scavenger hunts and board game championships. After a pit stop at our room to drop off her luggage, Jessica joined me at Animal Farm rehearsal to observe! Following that, we attended UE's monthly bingo night and a karaoke party. The next morning, February 25th, Jessica and I went to breakfast, then she and The Other Theatre road-trippers went to attend mock theatre classes! The first was an introduction to the department and Q&A with UET's Department Chair, Sharla Cowden. The second was a devising theatre class with Stacey Yen, my current acting teacher. In the afternoon, Jessica and I went to the Mesker Park Zoo and Botanical Gardens, joined by Mason Norton,
another host, my fellow Animal Farm cast member, and a first-year Theatre Performance major, and his two road-trippers, Tyler Evans and Ian Weir, perspective Nursing and Neuroscience majors, respectively. After that, as well as a brief break, Jessica, Mason, Tyler, Ian, and I attended that evening's performance of The Moors, written by Jen Silverman and directed by Hannah Tarr, a senior Theatre Studies major. We then attended a magic and comedy performance by Ben Seidman, a guest star on Netflix's "Brainchild" and former resident magician at the Mandalay Bay Resort and Casino in Las Vegas. Finally, we completed our evening with some board games. The road-trippers departed from campus after a long and fun weekend the morning of February 26th.
Upon being asked about her favorite part of the experience, Jessica immediately responded that it "was definitely getting to meet new people and making new friends." Similarly, when posed with the same question, Kate Bidwell, a perspective Music Conservatory student, stated, "My favorite part of the weekend was having the opportunity to meet new friends and celebrate."
Road Trip is such a valuable experience for prospective and incoming students. While I, personally, did not attend the Road Trip during my senior year of high school, I strongly encourage anyone interested in UET or just UE to attend. It is an excellent snapshot of campus life. Additionally, I encourage UE students to host a road-tripper or two! Being around Jessica was absolutely delightful and being able to get to know her and the other perspective students made my experience as a host worthwhile. Thank you for a wonderful weekend and I look forward to seeing the road-trippers as Aces in August!