Mehta Conducts Mahler 3 at Walt Disney Concert Hall
Dates

3/2/2023 - 3/5/2023

Theatre






One of Mahler's most massive creations, his Third Symphony vies to express the whole world, as the composer expected all symphonies to do. Long-time Mahler champion Zubin Mehta describes the Third—a piece close to his heart—as containing all of nature ("you can smell the Alpine flowers"), complete with nature's contradictions of endearing beauty and stark brutality. Mehta stirs the vocal and instrumental ensembles into expressions of summer bursting forth, followed by profound communications from the flowers, the forest animals, humankind, and the angels, all capped by a monumental movement conveying Love itself.
News About Mehta Conducts Mahler 3 at Walt Disney Concert Hall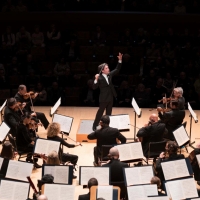 Los Angeles Philharmonic Announces Programs for 2022/23 Season
March 01, 2022
Los Angeles Philharmonic Music & Artistic Director Gustavo Dudamel and David C. Bohnett Chief Executive Officer Chair Chad Smith today announced the adventurous slate of programs for the 2022/23 season at Walt Disney Concert Hall.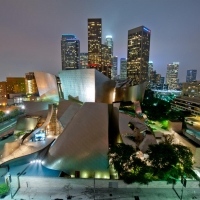 Los Angeles Philharmonic Announces Walt Disney Concert Hall 2021/22 Season
June 22, 2021
Los Angeles Philharmonic today announced the LA Phil's 2021/22 season at Walt Disney Concert Hall, heralding the long-awaited resumption of live concerts at the iconic venue following a 19-month closure due to the COVID-19 pandemic.
Walt Disney Concert Hall Frequently Asked Questions
What shows are coming up next at Walt Disney Concert Hall
What shows have played recently at Walt Disney Concert Hall