Theatre 68 to Present Political Thriller FARRAGUT NORTH Starting This Month
Performances run from Oct. 13 – Nov. 5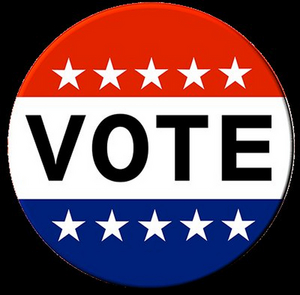 Theatre 68 will present an all-new revival of Farragut North, the off-Broadway hit play by Beau Willimon (House of Cards) about behind-the-scenes election intrigue.
No trick is too dirty, no lie is too outrageous, no spin is too ingenious if it gets your candidate over the top. Titled after the metrorail stop closest to Washington D.C.'s geographic center for think tanks, lobbyists, power plays and spin-doctoring, Farragut North is a classic tale of hubris set against a contemporary landscape. Presented by Foursome Productions, the team behind last season's award-winning revival of God of Carnage.

Farragut North, directed by Peter Allas, stars Chris Wong, Jack Esformes, Camryn Mann, AMY MOTTA, K.J. Powell, David Reyes, Michael Rubenstone
The show is produced by Michael Donovan and Peter Allas and presented by Foursome Productions.

Preview: Oct. 13
Performances: Oct. 14 - Nov. 5
• Thursdays at 8 p.m.: Oct. 13 (Preview); Oct. 20; Oct. 27; Nov. 3
• Fridays at 8 p.m.: Oct. 14 (Opening Night); Oct. 21; Oct. 28; Nov. 4
• Saturdays at 3 p.m.: Oct. 15; Oct. 22; Oct. 29; Nov. 5
• Saturdays at 8 p.m.: Oct. 15; Oct. 22; Oct. 29; Nov. 5

Theatre 68 Arts Complex - The Rosalie
5112 Lankershim Blvd.
North Hollywood, CA 91601

TICKET PRICES:
Fridays and Saturdays at 8 p.m.: $45
Thursdays at 8 p.m. and Saturdays at 3 p.m.: $35
www.onstage411.com/farragutn
More Hot Stories For You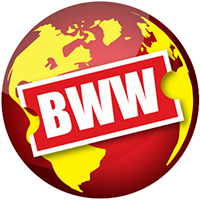 25th Anniversary Season Announced At Chance Theater

November 25, 2022

Chance Theater, Anaheim's official resident theater company, has announced its 2023 Season, which includes four musicals, three plays, and five staged readings of new shows.
---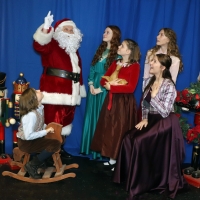 HOLIDAY IN THE HILLS Comes to Sutter Street Theatre

November 25, 2022

Holiday in the Hills brings its holiday cheer to Historic Folsom for the 17th year. Holiday in the Hills is by Mike Jimena & Connie Mockenhaupt, directed by Connie Mockenhaupt & Mike Jimena, with Musical Direction & Choreography by Connie Mockenhaupt, and features Accompanist John Wilder.
---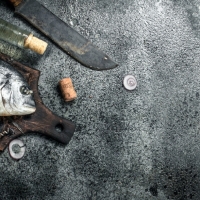 Open-Door Playhouse Debuts SIX ITALIANS, SEVEN FISHES Next Month

November 25, 2022

In the play Six Italians, Seven Fishes, an Italian-American family is gathered at the home of Joe and Marie for Christmas Eve dinner prior to Midnight Mass. Dinner (the seven fishes, a family tradition) is on hold because Vinnie and his Polish wife Peony have not yet arrived.
---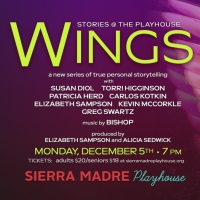 Sierra Madre Playhouse Presents 'Stories @ The Playhouse: Wings' Next Month

November 25, 2022

Sierra Madre Playhouse presents the second event in a projected series, Stories @ The Playhouse on Monday, December 5, 2022 at 7:00 p.m. The event consists of true personal storytelling.
---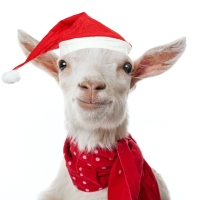 Open-Door Playhouse Debuts THE CHRISTMAS GOAT Next Month

November 25, 2022

Goat is disconsolate. There's a Nativity Scene being mounted for public display at Christmastime. Goat has been shut out of it because there was no goat present at the time of the historical Nativity. Goat's barnyard pal, Pig, has figured out a way for Goat to be the G.O.A.T. (Greatest Of All Time) participant in the Christmas festivities this year. Can you guess what Pig has planned for Goat?
---