Latest News on Chris Wong
Chris Wong News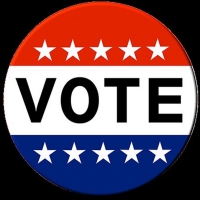 Theatre 68 to Present Political Thriller FARRAGUT NORTH Starting This Month
by Blair Ingenthron - Oct 1, 2022
Theatre 68 will present an all-new revival of Farragut North, the off-Broadway hit play by Beau Willimon (House of Cards) about behind-the-scenes election intrigue.
Photo Flash: First Look at BPA's SNOW FALLING ON CEDARS, Opening Tonight
by BWW News Desk - Mar 13, 2015
Against the backdrop of an America torn by World War II, cultures and communities clash when a Japanese American islander is accused of murder. This hauntingly lyrical saga-adapted from David Guterson's acclaimed story of mystery, love, and identity-deftly shifts from courtroom to strawberry fields to bloody battlefront, digging for hard truths buried in a forgotten history. Set in 1954 in a Puget Sound community divided among fishermen and farmers, whites and Japanese, SNOW FALLING ON CEDARS is at once a courtroom drama, a mystery, a love story, and, in flashbacks, a social history freighted with the angry residue of World War II and the exclusion of Japanese Americans. SNOW FALLING ON CEDARS appears at BPA tonight, March 13 - 29, 2015. Scroll down for a first look at the cast onstage!