The Center For The Arts THE PIRATES OF PENZANCE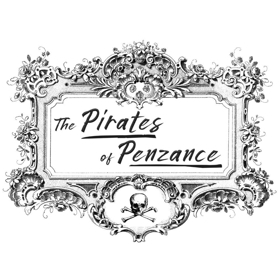 Members of The Flora L. Thornton Opera Program will perform W.S. Gilbert and Arthur Sullivan's most popular comic operetta "The Pirates of Penzance" at Pepperdine University's Smothers Theatre from Wednesday, February 21 through Saturday, February 24 at 7:30 p.m. at the Lisa Smith Wengler Center for the Arts.
Tickets, starting at $20 for adults, $16 for Pepperdine faculty and staff, and $10 for full-time Pepperdine students, are available now by calling (310) 506-4522 or visiting arts.pepperdine.edu.
"The Pirates of Penzance" tells the story of the Pirate King and his apprentice Frederic as they match wits with the Major General and his beautiful daughters. The opera, which will be co-directed by Dr. Henry Price and Dorothy Danner, with accompaniment by the Pepperdine University Orchestra directed by Tony Cason, will feature two casts. The Orange Cast will perform Wednesday, February 21 and Friday, February 23, and the Blue Cast will perform Thursday, February 22 and Saturday, February 24.
"The Pirates of Penzance" makes Price's final opera at Pepperdine before his retirement in May. Price, a former leading tenor of the New York City Opera Company, and a Professor of Music, has served as the Director of the Flora L. Thornton Opera Programand the Heidelberg Summer Music Program since 1993. Under his direction, the Flora L. Thornton Opera Program has grown from a small opera workshop to a major operatic resource for Malibu and the Conejo and San Fernando Valleys. As a mainstay of the New York City Opera's roster, Price starred in many of the company's most noteworthy productions, including Manon, La Traviata, Lucretia Borgia, and Il Barbiere di Siviglia (all opposite the legendary Beverly Sills), and he has appeared in over 50 leading roles with major opera companies throughout North America and abroad, including the Miami Opera, Opera Company of Philadelphia, Milwaukee Florentine Opera, Opera Memphis, Fort Worth Opera, Cincinnati Opera, Wolf Trap Opera, Opera Puerto Rico, and Winnipeg Opera. He can be heard as Camille de Rosillion on the EMI Grammy-winning recording of The Merry Widow. Some of Price's recent Pepperdine directorial works include Don Giovanni, Die Zauberflöte, Le nozze di Figaro, Così fan tutte, La Bohème, Gianni Schicchi, L'elisir d'amore, and Die Fledermaus. For Opera Las Vegas, he recently directed Il barbiere di Siviglia and Carmen.
Price holds a Doctor of Musical Arts degree from Claremont Graduate School, and is the recipient of National Opera Association's 2017 "Lifetime Achievement Award" for his contributions to opera and singer training.
"Henry Price [embodies] the Flora Thornton Opera Program at Pepperdine University. He established and developed this vibrant opera program, as well as our distinctive Heidelberg Summer Music Program. When I think of Henry, my colleague, I am reminded of the man who is a musical artist, a creative soul, an inspiring teacher, and most importantly, a compassionate and loving person. Members of the music program certainly share music, but we also share our lives with one another. Henry has been an integral member of our family for 25 years, and his endearing spirit will be greatly missed," Melanie Emelio, Pepperdine Professor of Music, said.
The Flora L. Thornton Opera Program at Pepperdine University has developed a reputation as one of the nation's leading undergraduate vocal programs. It features an annual fully-staged opera, a biennial summer intensive in Heidelberg, Germany, and master classes with top industry professionals. A one-million-dollar endowment from Flora Laney Thornton, one of Southern California's most beloved and honored arts philanthropists, ensures high-quality productions and often contributes scholarship aid for the summer opera program abroad. Pepperdine graduates have won scholarships to many of the nation's most prestigious graduate programs, including The Juilliard School, Yale Graduate Opera Program, Cincinnati College Conservatory of Music, Northwestern University, Rice University, and USC. Pepperdine graduates are now gracing the rosters of America's leading opera companies, including The Metropolitan Opera, Chicago Lyric Opera, Los Angeles Opera, Santa Fe Opera, San Francisco Opera, and Seattle Opera.
The Lisa Smith Wengler Center for the Arts at Pepperdine University provides high-quality activities for over 50,000 people from over 800 zip codes annually through performances, rehearsals, museum exhibitions, and master classes. Located on Pepperdine's breathtaking Malibu campus overlooking the Pacific, the center serves as a hub for the arts, uniquely linking professional guest artists with Pepperdine students as well as patrons from surrounding Southern California communities. Facilities include the 450-seat Smothers Theatre, the 118-seat Raitt Recital Hall, the "black box" Helen E. Lindhurst Theatre, and the Frederick R. Weisman Museum of Art.
TICKETS: (310) 506-4522 or arts.pepperdine.edu
PRICES: $20 for adults, $16 for Pepperdine faculty and staff, $10 for Pepperdine students
Featured BroadwayWorld Events
Check out these concerts...

More Hot Stories For You