'Sweet Nothing in My Ear' Play to be Adapted for CBS
Playwright Stephen Sachs has adapted his original play, Sweet Nothing In My Ear, for a Hallmark Hall of Fame television movie set to air on CBS in April.  Sweet Nothing in My Ear had its world premiere in 1997 at The Fountain Theatre, where Sachs is co-artistic director.  The television version of Sweet Nothing, now shooting, is directed by Emmy Award-winning Joseph Sargent and stars Academy Award winner Marlee Matlin and Golden Globe winner Jeff Daniels.
In
Sweet Nothing in My Ear
, Laura, who is deaf, and Dan, who is hearing, are an attractive young couple happily married for nine years.  Their son Adam was born hearing, but by age six has also become deaf.  When Dan decides to pursue the possibility of a cochlear implant for his boy - a tiny computer chip inserted in the brain that would allow him to regain his hearing - a divisive wedge is driven between husband and wife that threatens to shatter their marriage. Sachs began working with Deaf actors prior to co-founding The Fountain Theatre, and he helped Ed Waterstreet launch L.A.'s Deaf West Theatre at the Fountain in 1991.  Waterstreet has a co-starring role in the Hallmark Hall of Fame film, along with Phyllis Frelich who garnered a Tony Award for her work in
Children of a Lesser God -
in the same role for which Matlin was given the Oscar in the subsequent film version
.  Sweet Nothing in My Ear
marks the first time the two actresses have worked together; they star as mother and daughter. In addition to directing The Fountain Theatre's critically-acclaimed, award-winning premiere of
Sweet Nothing in My Ear
, Sachs directed his play at Mixed Blood Theatre in Minneapolis and at Victory Gardens in
Chicago
. 
Sweet Nothing in My Ear
was published by Dramatic Publishing in 1999 and was a finalist for the PEN USA Literary Award.  Sachs is also the author of seven other produced plays and adaptations including
Miss Julie Freedom Summer, Gilgamesh, Open Window, Central Avenue, Mother's Day, Razkazy
and
The Baron In The Trees.
For his work as a director and a playwright, Sachs has been featured in
The New York Times
,
Los Angeles Times
,
San Francisco Chronicle, Chicago Tribune, American Theatre, Los Angeles
magazine,
Back Stage, Variety, Hollywood Reporter, L.A. Stage
magazine, the
London Times
and on
National Public Radio
.
Related Stories
More Hot Stories For You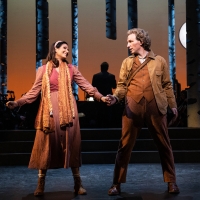 INTO THE WOODS Broadway Production is Coming to the Ahmanson Summer 2023

December 6, 2022

The Broadway production of Stephen Sondheim and James Lapine's Tony Award-winning triumph, "Into the Woods," will play a series of exclusive engagements across the U.S. in 2023, including Center Theatre Group / Ahmanson Theatre in Los Angeles.
---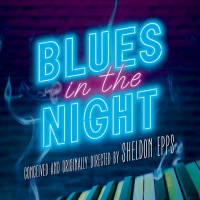 BLUES IN THE NIGHT Comes to North Coast Repertory Theatre in January

December 6, 2022

According to the legendary Billie Holliday, "Blues is to jazz what yeast is to bread." With 26 glorious, hot, torchy songs fueling BLUES IN THE NIGHT, a powerful cast of singers plumb the innermost reaches of their hearts, sharing the heartbreak and humor of life and the indomitable will to do more than survive.
---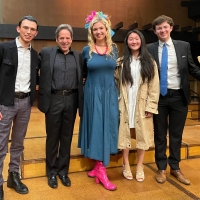 Pasadena Chorale Seeks Student Composers For Its Listening To The Future Program

December 5, 2022

The Pasadena Chorale has opened the application process for its student-mentor composition program – Listening to the Future, now in its seventh year. The Chorale is looking to accept Pasadena area high school students from ninth through 12th grade to enroll into its Listening to the Future program that will begin in January 2023 and run through June 2023.
---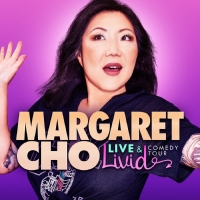 Margaret Cho to Launch LIVE AND LIVID! Tour in 2023

December 5, 2022

Margaret Cho - the five-time Grammy and Emmy nominated comedian/actress has announced she will tour the country with her brand new Live and LIVID! tour. The Live and LIVID! tour will hit theaters across North America with tickets on-sale Friday, December 9.
---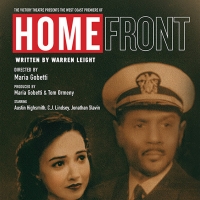 HOME FRONT by Warren Leight to Have West Coast Premiere at Victory Theatre in January

December 5, 2022

This country will break your heart. The Victory Theatre Center will present the West Coast premiere of Home Front by Tony® Award-winning playwright Warren Leight (Side Man). Leight's moving portrait of a post-World War II interracial marriage runs January 13 through February 19 at The Victory Theatre Center in Burbank.
---