Samuel French Theatre & Film Bookshop To Close Its Doors At The End Of March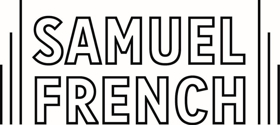 Samuel French has announced the upcoming closure of its bookstore on Sunset Boulevard in Hollywood, CA for March 31, 2019. Its extensive collection of iconic acting edition play scripts and musical libretti will continue to be available online through the Samuel French website. Samuel French's bookshop in London's Royal Court Theatre will remain open and celebrates its first anniversary in March.
The Sunset Boulevard bookstore has continuously experienced a significant decline in sales for over a decade as consumers move to online retailers-over 80% of Samuel French's retail sales are now made online. Before the rise of e-commerce, Samuel French had bookstores in NYC, London, Boston (Baker's Plays), Toronto, Hollywood and Studio City, CA. Samuel French opened its first California bookstore in downtown LA in 1929. They moved in 1947 to the Sunset Boulevard building where the Samuel French Film & Theatre Bookshop is currently located. The smaller Studio City bookshop located on Ventura Boulevard operated from 1986 to its closing in 2012.

"Although the community loves the store and its exceptional staff, most people are choosing to buy their books from e-retailers these days," said Samuel French President Nathan Collins. "It is an unfortunate situation, in which many other bookshops find themselves. However, the good news is that Samuel French continues to serve the world online with an unparalleled range of shows to license and scripts to purchase. This is supported by our expert staff in New York, London, and LA and their outstanding service to our customers. Additionally, we are excited to continue exploring new ways to support the playwriting community in the digital age."
Samuel French will be donating scripts and other materials from the closure to local libraries, theatres and educational institutions. "It's one small way for us to give back to the community," said Collins. "The book store has been a beloved landmark for decades and we are extremely grateful to our dedicated staff and loyal customers who have run and supported it for so many years."
To visit Samuel French's retail store on their website, visit Samuelfrench.com. To peruse, rent, or purchase digital scripts, download their reading app, Abbott, at abbottreader.com.