Photo Flash: Touring Cast of MAMMA MIA! Visits Disneyland
Segerstrom Center for the Arts welcomes the dynamic cast of Benny Andersson and Bjo?rn Ulvaeus' MAMMA MIA!, the smash hit musical based on the songs of ABBA, returning to Segerstrom Hall in Orange County from April 8 to the 13th, 2014. Yesterday, April 9, some cast members from the touring production of MAMMA MIA! visited Disneyland, and Alex Mendoza was kind enough to share some fun pics from his Instagram account. Check them out below!
The National Tour of MAMMA MIA! is led by Georgia Kate Haege as Donna Sheridan, the independent single mother whose carefree past catches up with her on the eve of her daughter's wedding. Bride-to-be Sophie Sheridan is played by Chelsea Williams; her fiance? Sky is played by Chris Stevens.
Gabrielle Mirabella and Carly Sakolove play Donna's best friends and former back-up band, Tanya and Rosie (respectively), who reunite with their best friend on the island for Sophie's wedding. The three men from Donna's past and Sophie's possible dads are Michael Colavolpe (Bill Austin), Mark A. Harmon (Harry Bright) and Jeff Drusal (Sam Carmichael). Sophie's and Sky's best friends are played by Antoinette Comer (Lisa), Kyle Dupree (Eddie) Emily Price (Ali) and P. Tucker Worley (Pepper).
MAMMA MIA!'s ensemble features Anthony Alfaro, Francesca Arostegui, Ken Arpino, Meghan Glogower, Andrew J. Koslow, Bonnie Kramer, Grace Leszynski, Danny Lopez, Rebecca Mason- Wygal, Royce James McIntosh, Tyler McKenzie, Alex Mendoza, Brynn Smith, Joshua LaMonte Switzer, Carly Wielstein, Jennifer Wingerter, Vince Wingerter and Lauren Wright.
Seen by more than 54 million people around the world, MAMMA MIA!, is celebrating more than 5,000 performances on Broadway and is the tenth longest-running show in Broadway history. The original West End production of MAMMA MIA! is now in its fifteenth year and has celebrated more than 6,000 performances in London, and the international tour has visited over 74 foreign cities in 35 countries and has been seen by more than 4.3 million people. The blockbuster feature film adaptation of MAMMA MIA! is the most successful movie musical of all time, grossing more than $600 million worldwide.
Inspired by the storytelling magic of ABBA's songs from "Dancing Queen" and "S.O.S." to "Money, Money, Money" and "Take a Chance on Me," MAMMA MIA! is a celebration of mothers and daughters, old friends and new family found.
Single tickets, which start at $29, are now available online at SCFTA.org, at the Box Office at 600 Town Center Drive in Costa Mesa or by calling (714) 556-2787. For inquiries about group ticket savings for 10 or more, call the Group Services office at (714) 755-0236. The TTY number is (714) 556-2746. The 2 p.m. performance on Saturday, April 12 will include audio description, open captioning and sign-language interpretation.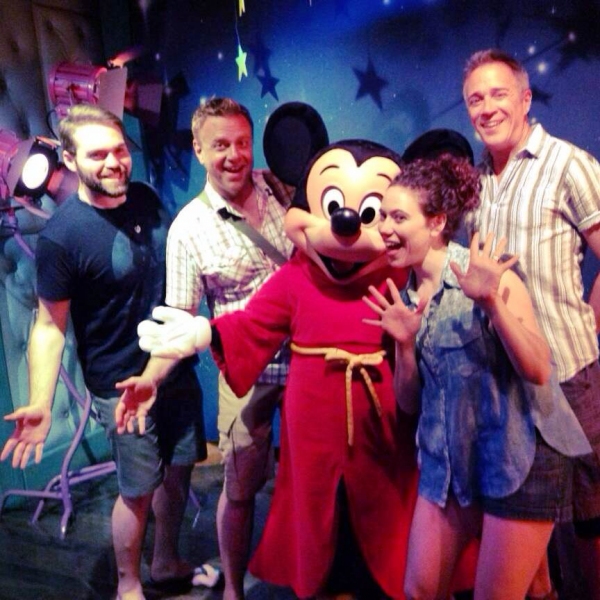 Alex Mendoza, Michael Colavolpe, Mickey Mouse, Bonne Tomlinson and Mark Harmon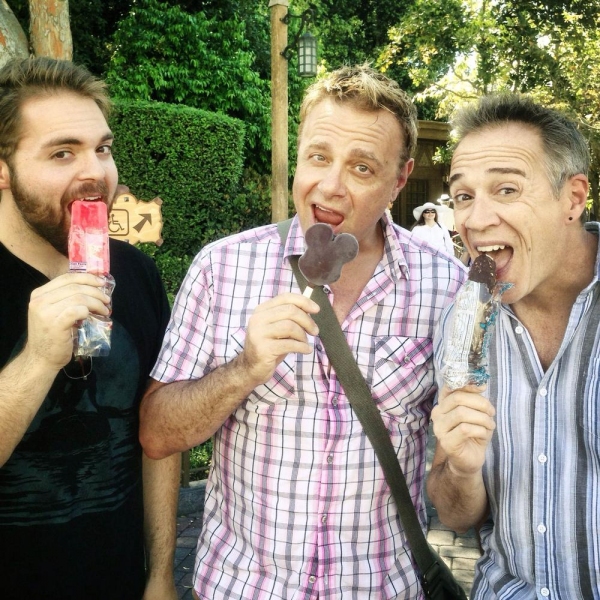 Alex Mendoza, Michael Colavolpe and Mark Harmon