Bio:
Orlando-based actor/singer/director currently touring North and South America.
(read complete bio)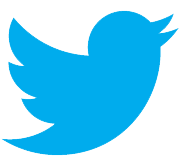 TWITTER WATCH
@mcolavolpe - 9/23/22 12:14pm I'm currently having a questionable meal at the company grille that's disguising itself as orange chicken.
@mcolavolpe - 9/23/22 06:55am Wordle 461 3/6 ⬜⬜⬜?⬜ ⬜⬜??⬜ ?????
MORE TWEETS
Latest News on Michael Colavolpe
Bio:
Orlando-based actor/singer/director currently touring North and South America.
(read complete bio)
Latest News on Michael Colavolpe
Mamma Mia! [US Tour]
Work Light Productions, 2013-2015
Bill Austin
Michael Colavolpe Biography
Orlando-based actor/singer/director currently touring North and South America.





Michael Colavolpe News

BWW Review: THE BRIDGES OF MADISON COUNTY Is Another Win for Theater West End in Sanford
by Aaron Wallace - Nov 7, 2018
If the thing you love about musical theatre is its ability to express a character's emotions and inner struggles in song, BRIDGES OF MADISON COUNTY is the show for you...
WP Playhouse to Present Jerry Herman Revue SHOWTUNE!, 3/18-4/23
by Tyler Peterson - Feb 26, 2016
Jerry Herman's hit Broadway shows will sing and dance their way onto The Winter Park Playhouse Mainstage on March 18-19 and March 31-April 23. Performances are Friday and Saturday evenings at 7:30 p.m., Thursday and Saturday matinees at 2:00 p.m. and select Wednesday, Friday and Sunday matinees at 2:00 p.m.  The preview performance is Thursday, March 17 at 7:30p.m.
BWW Review: High-Energy HANDS ON A HARDBODY is Enjoyable, but Uneven at the Garden Theatre
by Matt Tamanini - Feb 4, 2016
Let's get this out of the way first, the 'hardbody' in the title is a truck, a Nissan pickup truck to be exact; and while the name of the musical, HANDS ON A HARDBODY, might sound a teensy bit risque, it is filled with encouraging messages and life-affirming themes set to a high energy modern score. Presented by TheatreWorks Florida, the musical runs through February 21st at the Garden Theatre, and features an extremely game and talented cast, who unfortunately is not used in a way that comes close to maximizing their immense collective talent. The musical by Doug Wright (book), Amanda Green (music and lyrics), and Trey Anastasio of the band Phish (music) is based on a 1997 documentary of the same name about a Texas contest in which the person who keeps his or her hand on a truck the longest, wins it. While the show's ensemble construction gives nearly every cast-member multiple moments to vocally shine, it seems like a substantial amount of them have been shoehorned into roles that don't exactly match up with their particular vocal ranges, resulting in fairly regular pitch issues. That not-so minor issue aside, the show is a joyous, toe-tapping celebration of all the things, good and bad, that make people special.
Garden Theatre to Present HANDS ON A HARDBODY Central Florida Regional Premiere
by Tyler Peterson - Jan 15, 2016
The Garden Theatre is proud to present TheatreWorks Florida's production of Hands on a Hardbody showing January 29 - February 21, 2016. Hands on a Hardbody is sponsored by Joe Worsham and Becky Worsham Farrant at Pacific Global Investment Management Company, Insight Credit Union and Toole's Ace Hardware.
Winter Park Playhouse Produces Jerry Herman Musical Revue
by Sally Henry Fuller - Nov 15, 2015
The popularity of Jerry Herman's hit Broadway shows, along with the availability of a fabulous professional cast to perform his work, helped The Winter Park Playhouse decide to run Showtune! A Celebration of the Words and Music of Jerry Herman this spring, March 18 - April 23.
BWW Review: Gen Y's BAT BOY is a Nearly Perfect Halloween Production
by Matt Tamanini - Oct 16, 2015
There's really no getting around it, BAT BOY: THE MUSICAL is weird, albeit wonderfully so. It's an audacious musical comedy ripped from the headlines of a supermarket tabloid. Inspired by the on-going Weekly World News articles that began with 1992's 'Bat Child Found in Cave!,' the musical tells the story of a half-bat/half-boy creature feared and tormented by close-minded townsfolk, despite the fact that all he wants to do is learn to be human and find a home. Musicals don't get much weirder than that. But, it is for this very reason that Gen Y Productions has become the most exciting theatre company in Orlando in less than a year of operation. Not only are they willing to do shows that are outside the scope of traditional companies, but they also do them extremely well. BAT BOY, a cult favorite since it debuted Off-Broadway in 2001, is far from a perfect show, but Gen Y's version, directed by Kenny Howard and running through Halloween at The Abbey, just might be as perfect of a production as possible.