Photo Flash: Telly Leung in Who Loves Ya Baby?
Joining the ranks of pitch perfect velvet toned voices such as Torme, Sinatra, and Cole, is the name Leung. Directly from his appearance in RENT at the Hollywood Bowl, Telly Leung's "Who Loves Ya Baby?" opened at the Cabaret At The Castle.
The young man of Chinese heritage explained the program's title as a tribute to his namesake, his mother's favorite actor Telly Savalas of "Kojak" fame. Yes, images of tourists in the backseat of a San Francisco Taxi Cab in "Foul Play" with Goldie Hawn and Chevy Chase come to mind. Leung gives not only a remarkable performance, but a intriguing and respectful nod to the family, whose plans for their son were geared more towards Harvard and Yale as opposed to Broadway, that supported him ... in there own way. He also credits their collection of LP's for his love of music, from Cher to Liberace and Barry White to the Beatles - The later his mother discovered could often lull her baby boy to sleep.
The multi-media engagements offered something to audiences of all tastes and styles. A generous dash of humor combined with Broadway, pop and non-traditional medleys showed Leung's remarkable range.
Photo Credit: Brian Putnam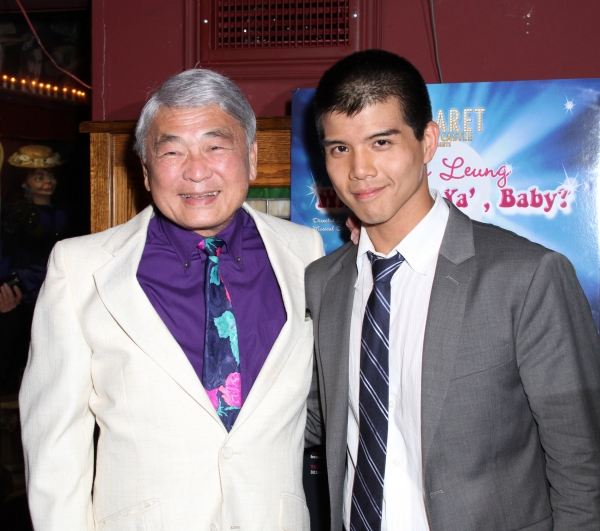 Alvin Ing and Telly Leung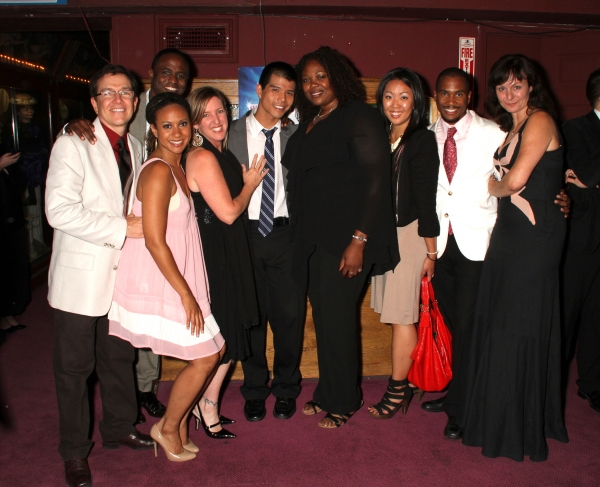 Michael Donovan (Casting director for RENT at the Hollywood Bowl), Wayne Brady, Tracie Thoms, Tricia Kelly (RENT/Bowl), Telly Leung, Gwen Stewart, MiRi Park (RENT/Bowl), Eric B. Anthony (RENT/Bowl), Angela Wendt (Costume Designer for the orig. Broadway production of RENT and the Bowl)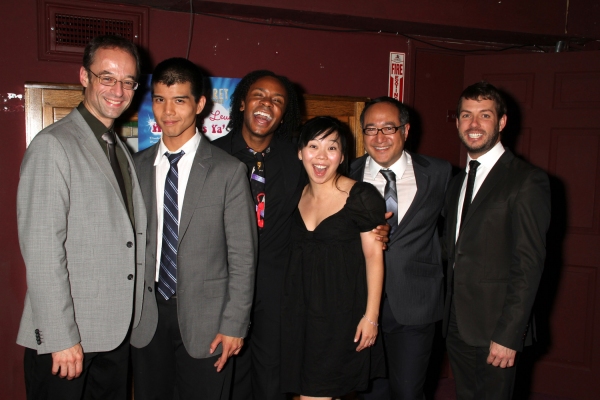 Gary Adler (music director, and composer of ALTER BOYZ), Telly Leung, Shaun Earl, Yuka Takara, Alan Muraoka (Telly's director) and Cabaret Producer Matt Patton.

Kate Linder and Waynr Brady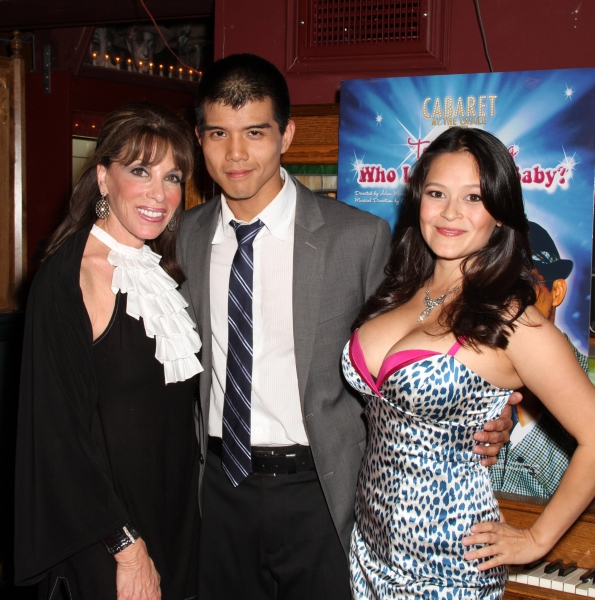 Kate Linder, Telly Leung and Romi Dames

Romi Dame and Wayne Brady

Telly Leung hold Cher album

Telly Leung holds Liberace album

Telly Leung and namesake Telly Savalas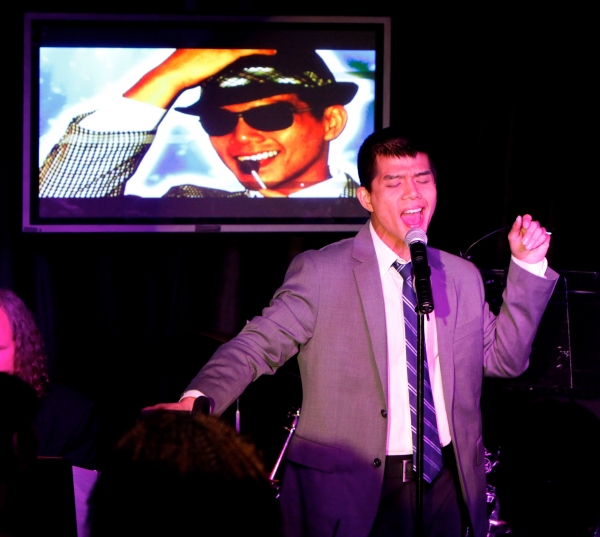 Telly Leung on stage

Telly Leung on stage

Telly Leung sing Defying Gravity

Telly Leung in Lobby with poster