Photos: Photos: (mostly)musicals Went BACK TO SCHOOL At Vitello's
(mostly)Musicals unpacked their backpacks (and adjectives), took out their notebooks and #2 pencils, and went BACK TO SCHOOL (mostly)musicals style on Monday, 8.27.18 at Upstairs at Vitello's!
Scroll down to see photos of the show!
Gregory Nabours returned to music direct a night of songs about teaching, education, and learning lessons (or not!) BACK TO SCHOOL featured a varsity team of returning talent including: Michael-Leon Wooley (B'way: LITTLE SHOP, FIVE GUYS NAMED MOE), Alli Miller (Cherry Poppins), Amanda Kruger (THE MITCHELL SANATORIUM CABARET), Domonique Paton (FROZEN: Live at the Hyperion), Emily Clark (THE RUNAWAY CLONE at #HFF18), Mark Jacobson (upcoming OPPENHEIMER at Rogue Machine Theatre), Nic Hodges (3D's ONCE ON THIS ISLAND and JOSEPH), and Tony Award nominee Sharon McNight! They were joined by an incoming class making their mmLA debuts, including: Angela Parrish (singer/songwriter, vocals for LA LA LAND), Brett Ryback (composer/lyricist: PASSING THROUGH), Brittney Bertier (national tour of SEUSSICAL), Erica Hanrahan-Ball (CABARET at La Mirada), James Olivas (STEEL PIER at UCLA), Michael Shaw Fisher (Ovation Award winner, SKULLDUGGERY), and Nayo Wallace (B'way: THE LION KING, film: SPEED RACER).
Mark your calendars now for our 30th edition on Monday, November 19th, 2018!
Vitello's Restaurant is located at 4349 Tujunga Avenue, Studio City, CA. Valet and street parking are available. Doors open at 6:30pm for dinner and drinks, showtime is 7:30pm with the open mic afterparty immediately following.
For more information, visit www.mostlymusicalsLA.com, or follow us on FB, YouTube, and twitter @ /mostlymusicals
Photo Credit: Amy Francis Schott and Alex Ball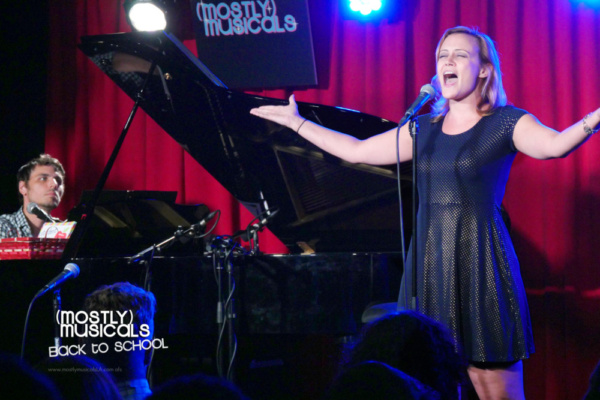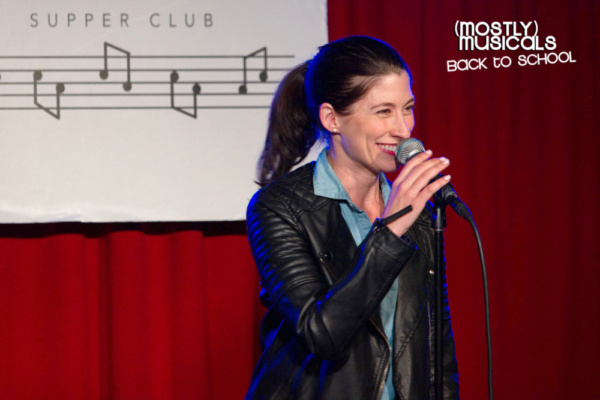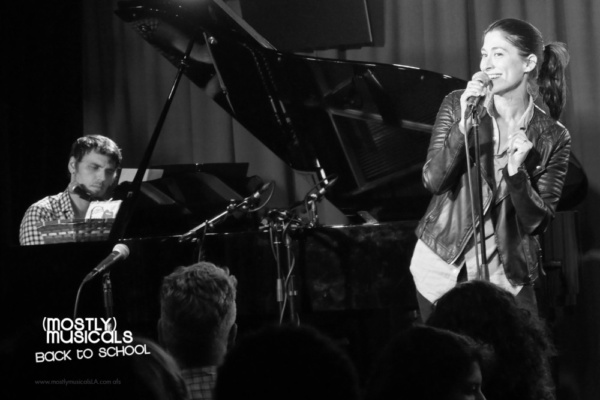 Gregory Nabours and Amanda Kruger (photo: afs)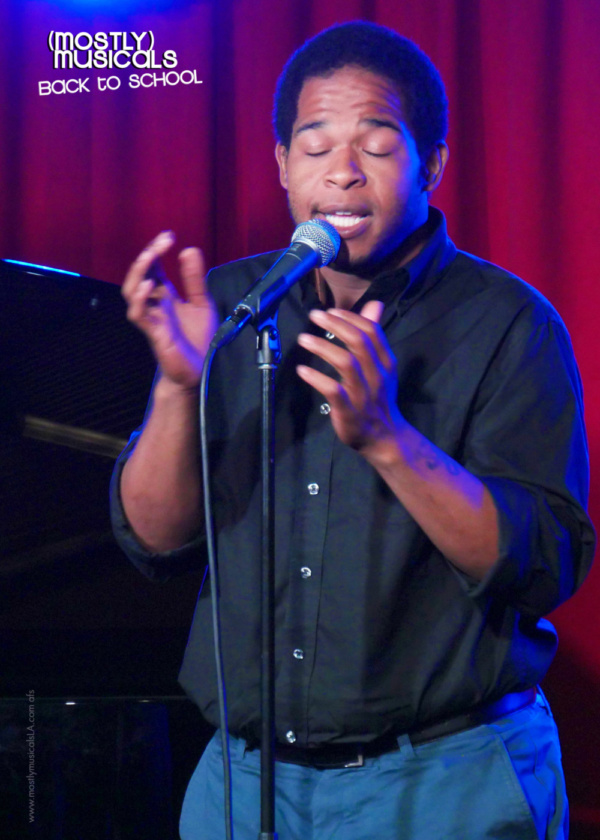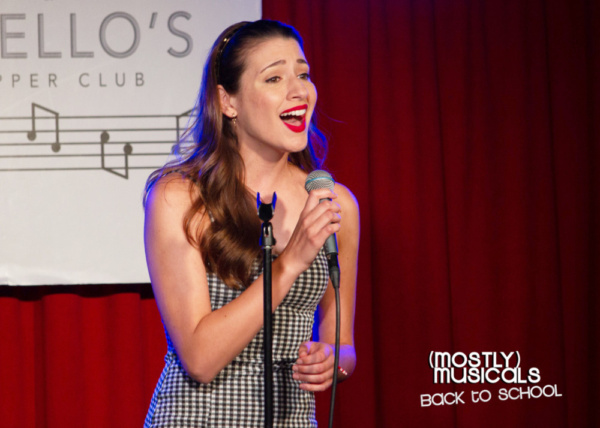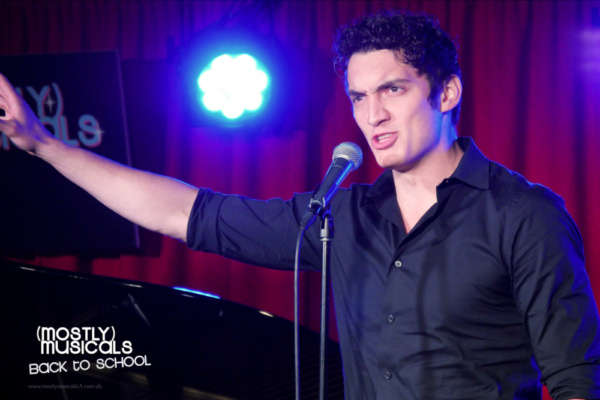 James Olivas (photo: afs)

Mark Jacobson (photo: Alex Ball)

Brett Ryback and Domonique Paton (photo: afs)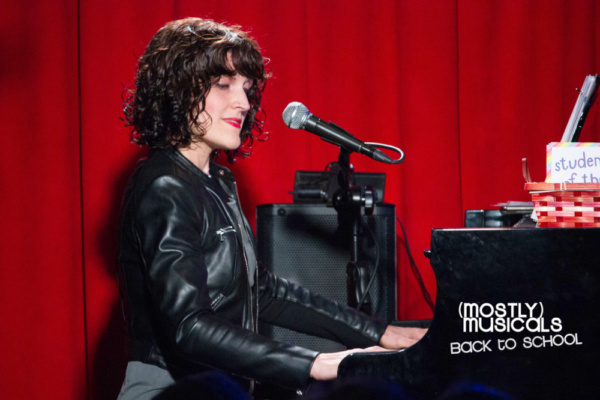 Angela Parrish and Alli Miller (photo: afs)

Michael Shaw Fisher and Alli Miller (photo: Alex Ball)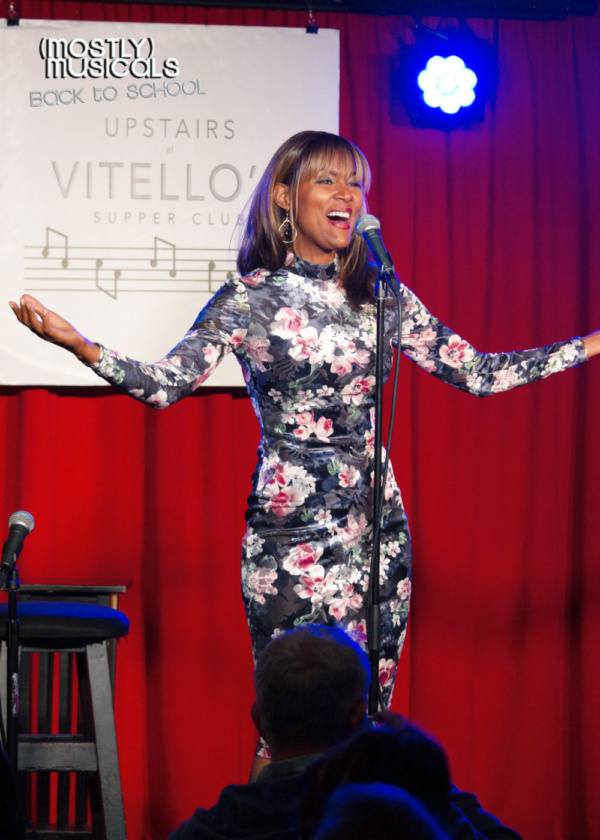 Nayo Wallace (photo: afs)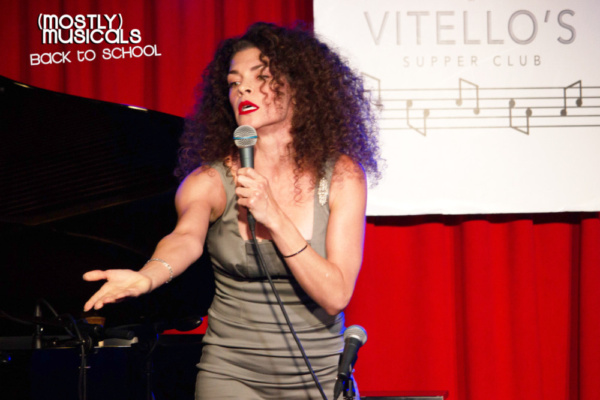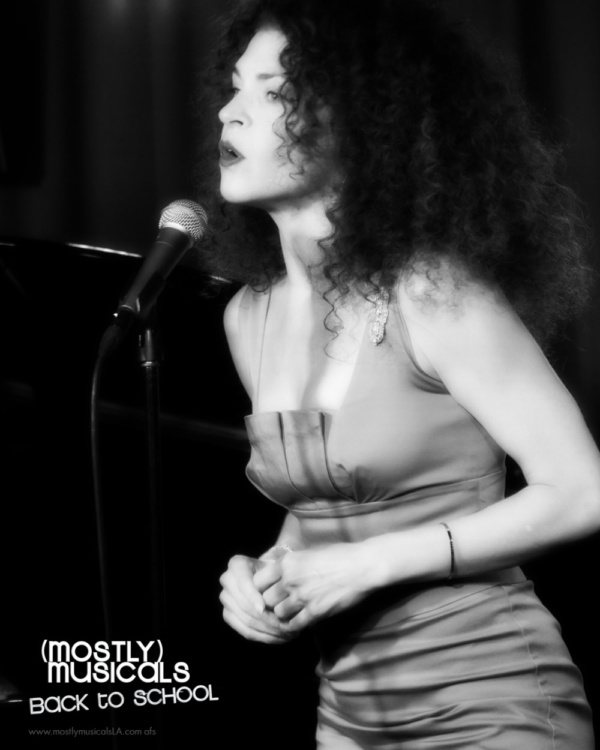 Erica Hanrahan-Ball (photo: afs)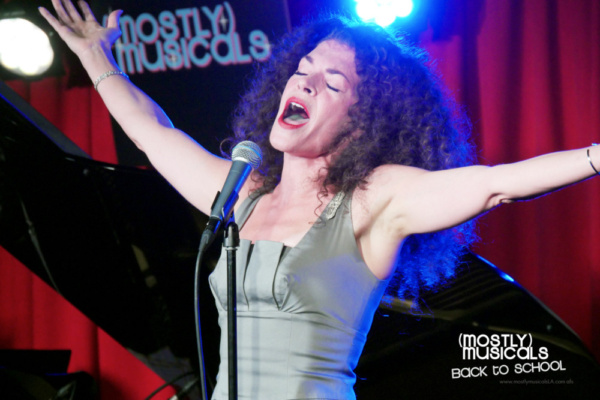 Erica Hanrahan-Ball (photo: afs)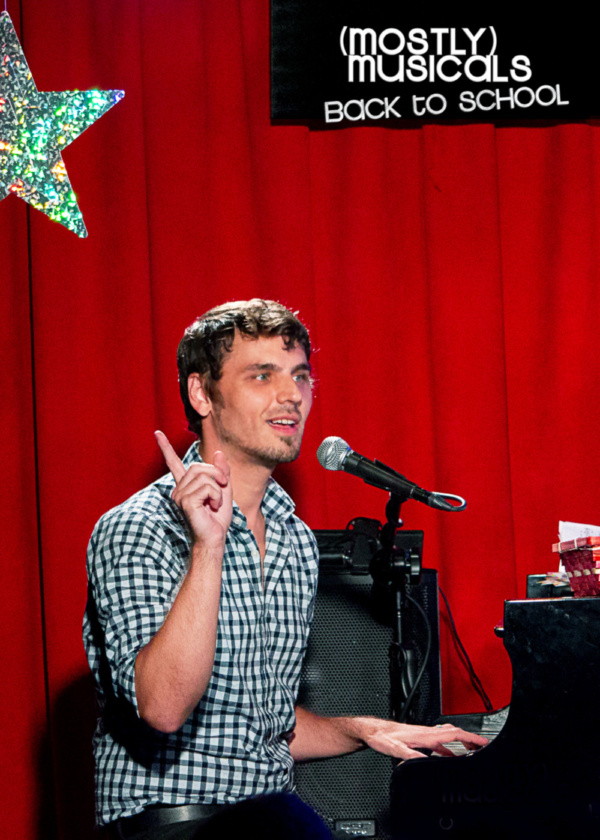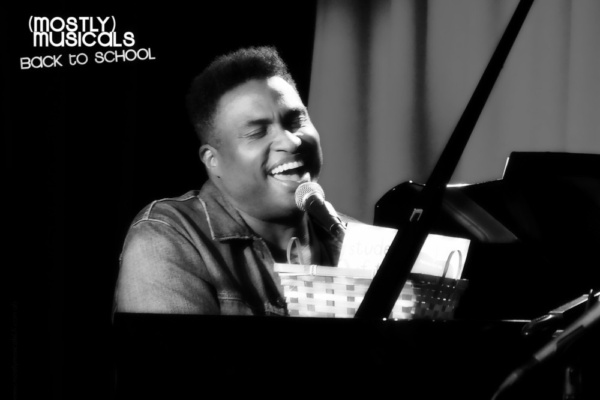 Michael-Leon Wooley (photo: Alex Ball)

Sharon McNight (photo: Alex Ball)

The graduating class of mm29 BACK TO SCHOOL: front: Erica Hanrahan-Ball, Domonique Paton, Brittney Bertier, Sharon McNight middle: music director Gregory Nabours, Angela Parrish, Amanda Kruger, Brett Ryback, Alli Miller, producer amy francis schott
back: Michael-Leon Wooley, James Olivas, Nayo Wallace, Michael Shaw Fisher, Mark Jacobson, Nic Hodges, Emily Clark (photo: Eric Cornwell)