Photos: Nancy Sinatra, Tona Danza and More Attend Peter Max's Frank Sinatra Portrait Exhibition
On Monday, March 2nd, pop art icon Peter Max showcased a series of 27 portraits of Frank Sinatra throughout his esteemed 50-year career. The exhibition was attended by Nancy Sinatra, and her daughter Amanda Erlinger and kicked-off the yearlong celebrations being held around the world for Frank Sinatra's Centennial. Scroll down for photos from the event!
Between 6:30pm and 8:30pm, guests including Tony Danza, Ali and Michael Lohan and Steven and Maureen Van Zandt, arrived at the artist's studio to view the collection and enjoyed wine and cocktails. Sinatra's favorite, Patsy's Italian Restaurant, served a selection of his favorite dishes including Eggplant Parmesan, Poached Salmon with Mustard Sauce, Penne with Marinara and Puttanesca Sauce, and grilled vegetables including Broccoli Rabe.
The exhibition displayed 27 pieces that were all created especially for the occasion in the past 12 months. The collection will be on view, by private appointment at the studio for the next three days, and four of the pieces will move to The New York Public Library for the Performing Arts at Lincoln Center, as part of the highly anticipated free-entry multimedia exhibit, Sinatra: An American Icon, on March 4th.
Additional guests included:Tom Adreh, Michael Alabashio, Sylvia Alagreenie, Monty Alexander, Chuck Attix, Jody Britt, Robin Cofer, Antoinette DeLuca, Liz Derringer, Katlean de Monchy, Vincent Harrison Amanda Iannone, Jane Grinch, Jordan Gropack, Mike Iannone, Gail Karr, Tom Knapp, Herb Karlitz, CEO of Karlitz & Company, Libra Max, Ksenia Mezentseva, Dale Noelle, CEO of True Model Management, Novitas US CEO Nicole Noonan and Steven Knobel, Mark Pinkus, Danny Provenzano, Leesa Rowland and Larry Wohl, Ava Sadripour, Chef Sal Scognamillo from Patsy's Restaurant (236 West 56th,)Mark Siciliano, Marcie Siciliano,Victoria Tkacheva from Pergola Restaurant,Elena Volgin, Rick Weil, Elga Wimmer, Dr. Mark Warfel and Spiro Vandura.
Sinatra: An American Icon showcases 100 years of Sinatra legacy and was curated by the GRAMMY Museum at L.A. LIVE, in collaboration with The New York Public Library for the Performing Arts and the Sinatra Family. Sinatra: An American Icon, is presented in cooperation with the Sinatra Family, Frank Sinatra Enterprises and the Frank Sinatra Collection, USC School of Cinematic Arts, and will feature never-before-seen photos, family mementos, rare correspondence, personal items, artwork and recordings.
In addition to Max's work, the exhibition features artifacts from the Sinatra Family's personal collection, including rare concert and interview footage, personal correspondence, private photos, awards, as well as music and film documents from the Library. There will also be a variety of Sinatra-related public programs and film screenings. The entire exhibition will run until September 4th as part of 2015's Sinatra 100 celebrations that are taking place across the United States.
One of the most famous of all living artists, Peter Max is also a pop culture icon. His bold colors, uplifting images and an uncommon artistic diversity have touched almost every phase of American culture and has inspired many generations. Max has painted for six U.S. Presidents and his art is on display in Presidential Libraries and in U.S. Embassies. He has also painted our Lady Liberty annually since America's Bicentennial and in 2000 a collage of his Liberties adorned over 145 million Verizon phone books. Max was named an official artist of the 2006 U.S. Olympic Team at the Winter Olympics, and was an Official Artist of five Super Bowls, World Cup USA, the World Series, the U.S. Open, the Indy 500, the NYC Marathon and the Kentucky Derby. In 2002 Abrams Books publishes what would become one of the best-selling art books ever, entitled "The Art Of Peter Max."
Photo Credit: Patrick McMullan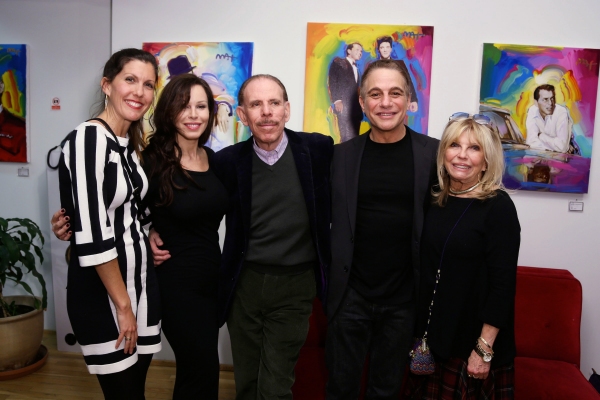 Amanda Erlinger, Libra Max, Peter Max, Tony Danza, Nancy Sinatra

Steven Van Zandt, Maureen Van Zandt

Ali Lohan

Dale Noelle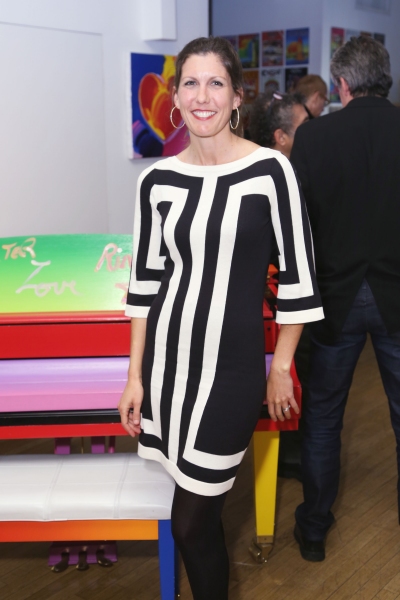 Amanda Lambert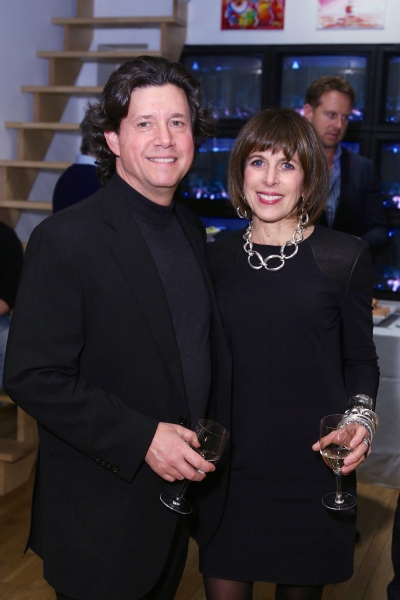 Herb Karlitz and Freema Gluck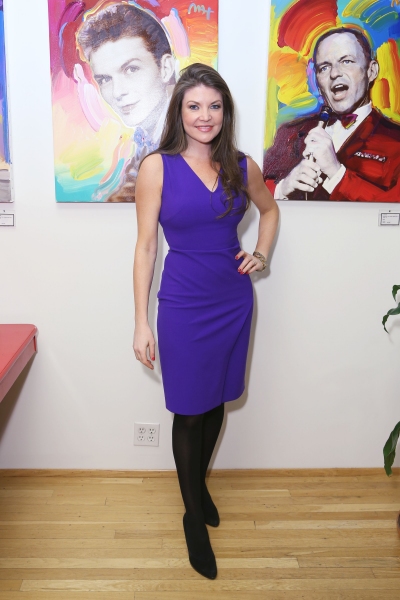 Nicole Noonan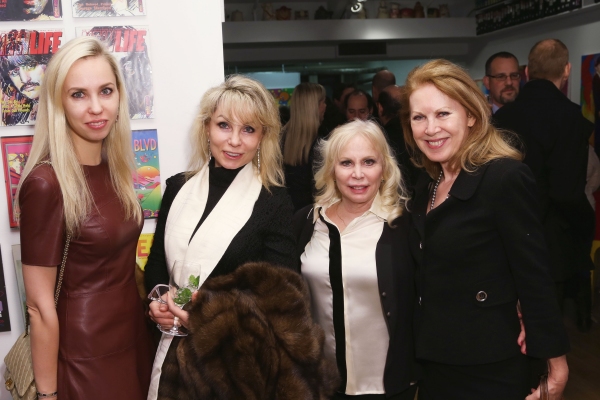 Ksenia Mezentseva, Elena Volgin, Liz Derringer, Elga Wimmer