Photo Flash: Margaret Cho, Raleigh Studios & HNB help PROTECT and H.E.R.O.
Oscar, Emmy, Golden Globe, Grammy and Tony winners, as well as just about every former child star gathered to help PROTECT help abused children by placing their signature on a bike donated by Margaret Cho that will be auctioned in November.
Margaret Cho
donated her motorcycle to the H.E.R.O. Child-Rescue Corps. On Saturday, October 26th, that motorcycle was made available for signing at Raleigh Studios outside the
Charlie Chaplin
Theater. The signed chopper will be auctioned off, with 100% of proceeds benefiting the H.E.R.O. Child-Rescue Corps. The program trains military heroes to utilize technology to identify and rescue child victims of rape and exploitation. The program is a partnership between the US Department of Homeland Security, US Special Operations Command, Oak Ridge National Laboratory, and the National Association to Protect Children. The funds will be used to house and feed the veterans during their 11-week training period as they enter the program. H.E.R.O. Child-Rescue Corps is comprised of an elite group of wounded veterans who will be taking to a new battlefield in November, by working with federal law enforcement to locate and rescue children from sexual exploitation and abuse. In this short video, members of the H.E.R.O. Child-Rescue Corps members explain their new mission at
http://www.protect.org
and/or
http://vimeo.com/m/77349698
Among those who have signed the bike include, of course, comedians (
Margaret Cho
and
Rip Taylor
), Oscar winner,
George Chakiris
; Golden Globe winner,
Tippi Hedren
; multi-Grammy winner, Melisa Manchester and multi-Emmy winner and Tony nominee,
Valerie Harper
. Other noted individuals who responded to the call, devised an eclectic group consisting of a News Anchor (
Christine Devine
), Rock n Roll stars (
Rex Smith
and
Sean Mcnabb
), a TV Cop (
Erik Estrada
), Daytime Drama stars (
Carolyn Hennesy
and
Kate Linder
), Primetime drama personalities (Kevin Dobson and Ed O'Ross), Elvira Mistress of the Dark (Cassandra Peterson), even a jeannie (
Barbara Eden
) and a witch (
Erin Murphy
), as well as a plethora of former child stars from such hit series as The Waltons, Family Affair, The Donna Reed Show, Lost In Space, Bewitched, Dynasty, What's Happening, and Little House on the Prairie star and PROTECT spokeswoman,
Alison Arngrim
. The bike signing comes on the heels of Governor Jerry Brown's signing of Senate Bill 145 (authored by Senator Fran Pavley).
"Promise to Protect has done big things with a small staff and budget," says PROTECT director, Grier Weeks. "Ms. Cho's donation, and the additional support of these artists, will be instrumental in raising funds to support the efforts of the H.E.R.O. Child-Rescue Corps." Adding, "The thriving, flourishing market for pornography has given us a roadmap to find where the people are who are preying on children. They have left their tracks all through cyberspace and the men and women of H.E.R.O. are just the guardian angels that the children need." The opportunity for the artists to participate in this project was made possible by the Hollywood Networking Breakfast's (HNB -
http://HollywoodNetworkingBreakfast.com
) founder Sandra Lord, who created the HNB as a means to providing opportunities for industry professionals and emerging talent. The motorcycle signing was a perfect example of uniting members of the entertainment field and was held in conjunction with their monthly breakfast, which features the industries biggest names. For the last 19 years the event has hosted Academy, Golden Globe, Peabody and Emmy Award winners and nominees, as well as top Hollywood Studio Heads and
Production Company
Presidents. A partial list of esteemed speakers includes,
Ron Meyer
,
Craig Zadan
&
Neil Meron
,
Stan Lee
,
Wes Craven
,
Garry Marshall
,
Penny Marshall
,
Henry Winkler
, Mike Medavoy,
Reuben Cannon
,
James Burrows
,
Mario Van Peebles
,
Bryce Dallas Howard
, and Saturday's guest, renowned film, television and theater director,
Joel Zwick
(who also signed the bike). The eclectic group of individuals represents various fields of entertainment such as Casting Directors, Writers, Producers, Composers, Actors, Development, Advertising and Marketing. What do they all have in common? A desire to learn more about the industry and possibly help others at the same time.
Alison Arngrim
is, of course, well known for her character
Nellie Oleson
on the hit show Little House on the Prairie and many other TV appearances as well as film and stage. However, Alison is a spokeswoman and one of the original founders of The National Association to PROTECT Children, helping to fight child abuse across the country. "We are extremely grateful for Margaret's (Cho) donation, to all of the artists coming out to lend their names and signatures, as well as Sandra (Lord), the Hollywood Networking Breakfast and Raleigh Studios for helping PROTECT and H.E.R.O. Child-Rescue Corps fight the child exploitation and child pornography situation, which has exploded so severely in the U.S. and we encourage evety one to visit PROTECT.org to find our what they can do to help as well." PROTECT: The National Association to Protect Children, is an organization established in 2002 and dedicated to the protection of children from abuse, exploitation, and neglect. It is a nonprofit, 501(c)(4) membership association with members in every U.S. state and 10 nations. Protect achieved great success in its first three years, winning legislative victories in eight state legislatures. Protect advocates a "pro-child, anti-crime" agenda, which combines traditionally liberal positions on child protection with traditionally conservative positions on crime. Protect's pro-child agenda includes legal advocacy for child victims and reform and adequate funding of child protective services. Its anti-crime agenda includes stronger criminal sentencing, surveillance and containment of released sex offenders and increased funding for law enforcement.
Photo Credits: Bill Dow


Kate Linder (The Yough & the Restless) signs bike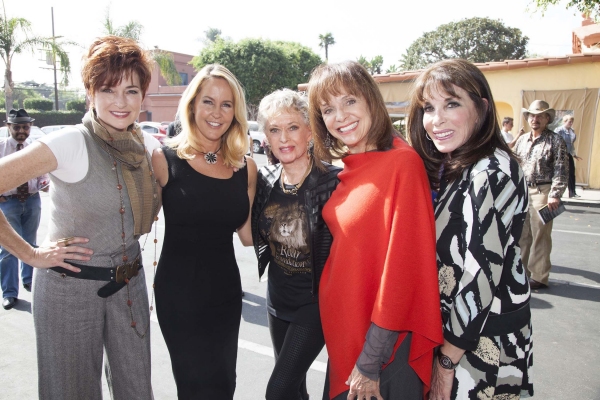 Carolyn Hennesy, Erin Murphy, Tippi Hedren and Kate Linder gather as they take turns signing Margaret Chgo's bike for charity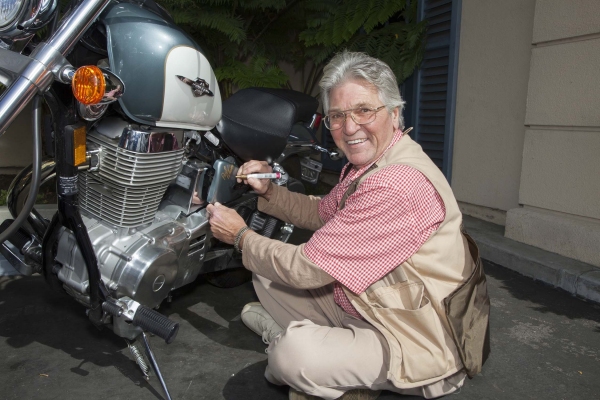 Paul Peterson (The Donna Reed Show) signs bike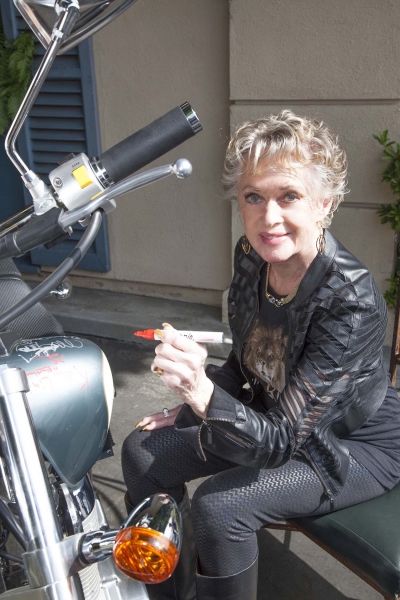 Tippi Hedren (The Birds & Marnie) signs bike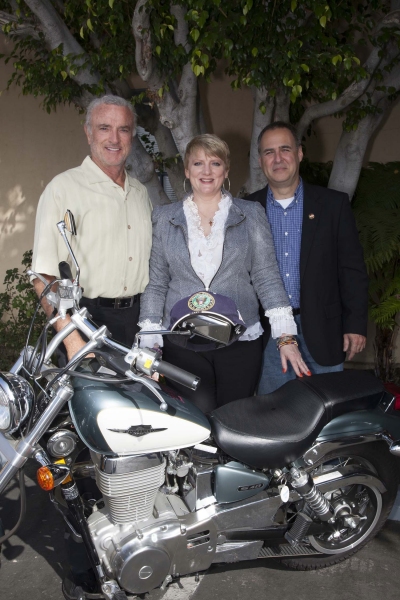 Kevin Dobson (Knotts Landing), Alison Arngrim and Greir Weeks pose with bike before signing begins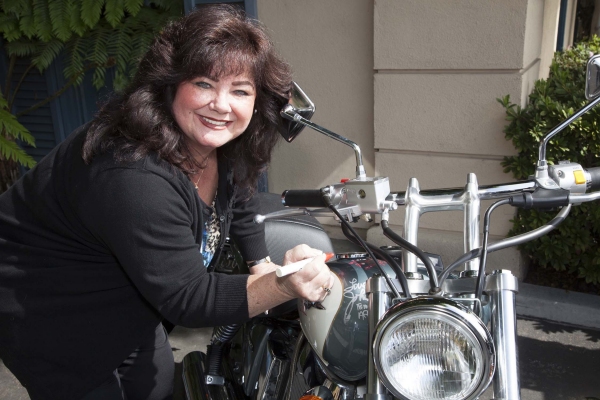 Tammy Locke (The Monroes) signs bike

Jon Walmsley (The Waltons) signs bike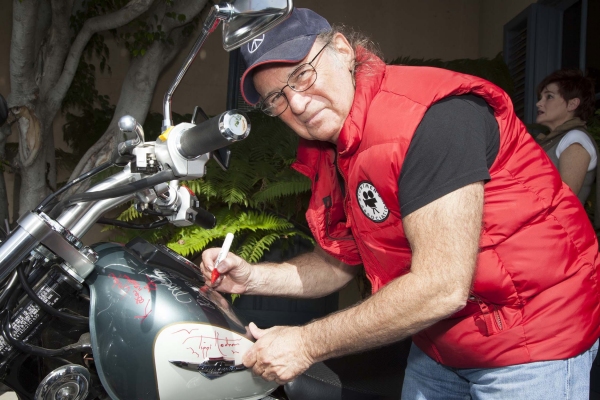 Director, Joel Zwick, signs bike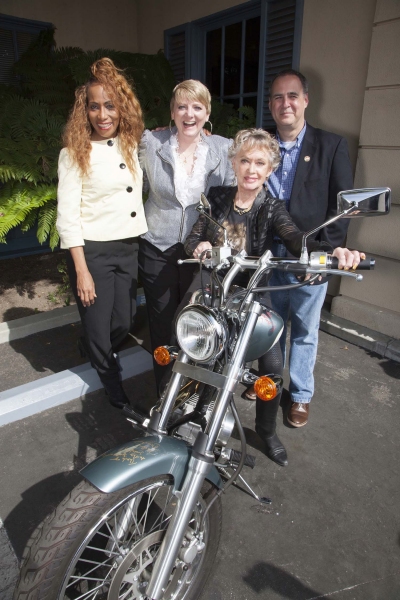 Sandra Lord, Alison Arngrim, Tippi Hedren and Grier Weeks pose with bike

Carolyn Hennesy (True Blood and General Hospital) signs bike

Tammy Locke, Paul Peterson, Geri Jewell, Katy Kurtzman, Johnny Whitaker, Sandra Lord, Rip Taylor (holding Magaret Cho's picture), Erin Murphy, Alison Argnrim, Grier Weeks and Christine Devine

Marta Kristen (Lost in Space) signs bike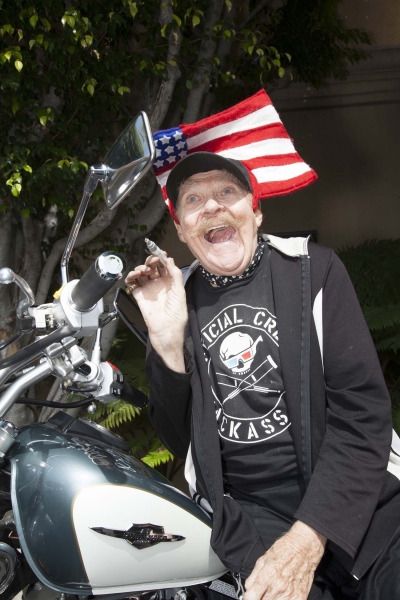 Comedian, Rip Taylor, signs the bike

Grier Weeks, Rex Smith (Street Hawk and As The World Turns) and Alison Arngrim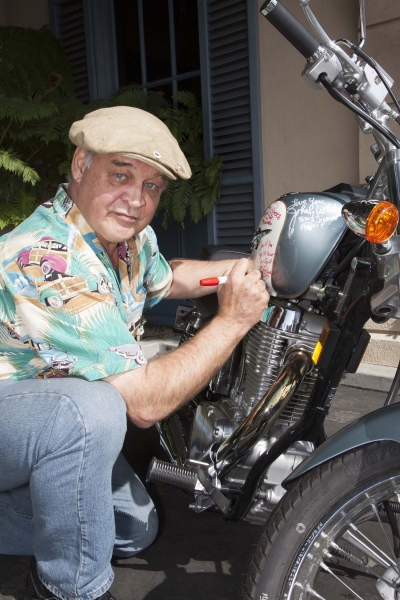 Ed O'Ross (Full Metal Jacket and Six Feet Under) signs the bike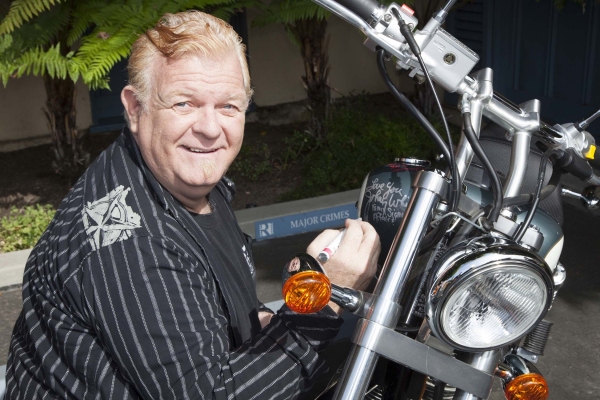 Johnny Whitaker (Family Affair) signs bike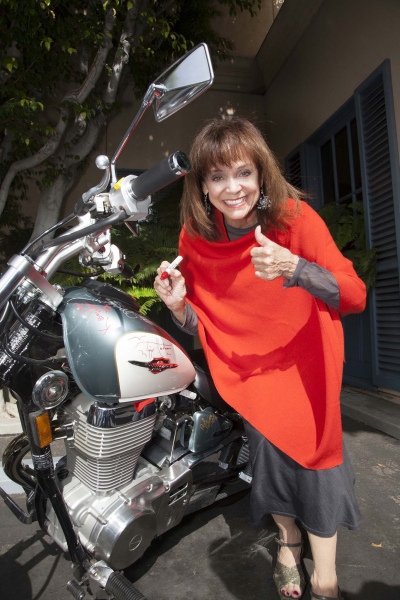 Valerie Harper (Rhoda) signs bike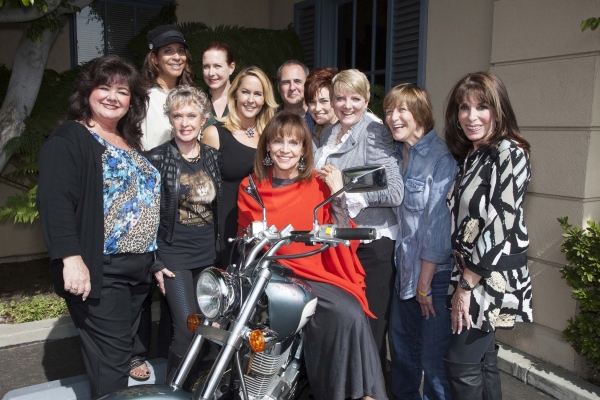 Tammy Locke, Christine Devine, Tippi Hedren, Katy Kurtzman, Erin Murphy, Valerie Harper, Grier Weeks, Carolyn Hennesy, Alison Arngrim, Geri Jewell and Kate Linder gather around Magaret Cho's bike, signed for charity.

Jamaica Farwell, Alison Arngrim, Joel Zwick, Sandra Lord and Christine Devine in side Raleigh Studio's Charlie Chaplin Theatre lobby

Alison Argnrim (Little House on the Prairie and PROTECT spokeswoman) signs bike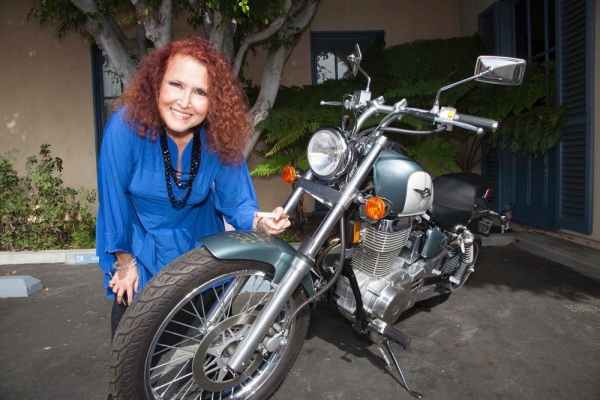 Grammy winning artist Melissa Manchester signs bike

Cassandra Peterson (Elvira) signs bike

Erin Murphy (Bewitched) signs bike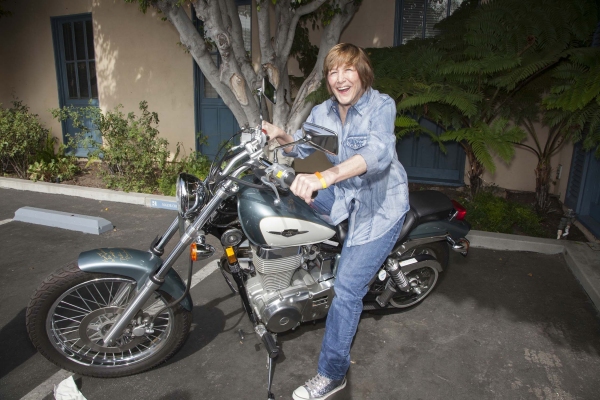 Geri Jewell (Facts of Life and Deadwood) rides bike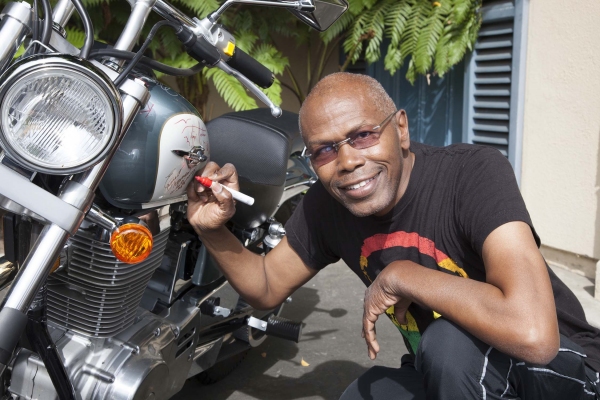 Ernest L. Thomas (What's Happening) signs bike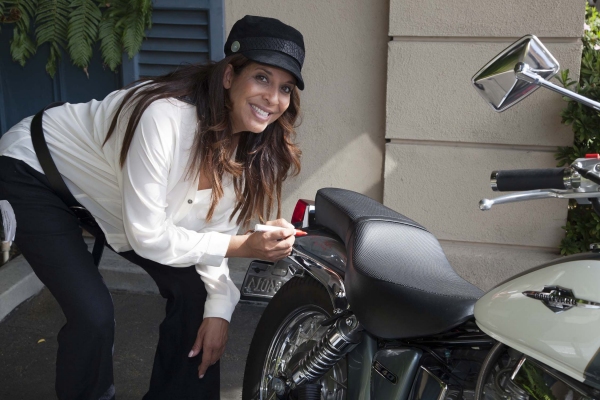 Christine Devine (FOX News) signs bike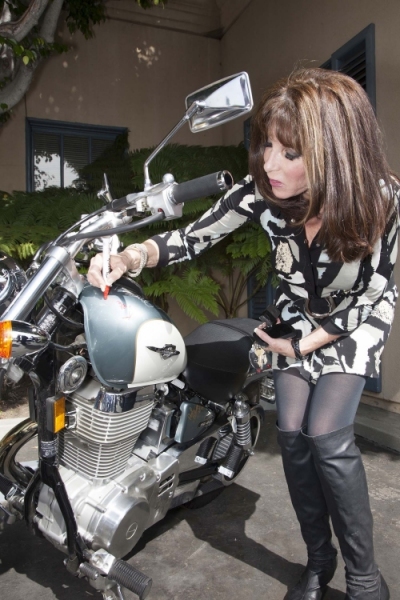 Kate Linder (The Yough & the Restless) signs bike