Photos: Inside Chapman University's Dodge College of Film & Media Art's 15th Annual WOMEN IN FOCUS Conference
Chapman University's Dodge College of Film and Media Arts welcomed a crowd over 400 people to its 15th annual Women in Focus Conference on Friday, April 11 in the Folino Theater in Marion Knott Studios on the Chapman campus. Scroll down to see some photos from the event!
Students, alumni and industry representatives turned out to hear a panel including Erica Huggins, President, Imagine Entertainment (Rush); Sue Kroll, President, Worldwide Marketing and International Distribution, Warner Bros. Pictures (The Great Gatsby); Michelle MacLaren, producer (Breaking Bad); Terry Press, Co-president, CBS Films (Last Vegas); JoAnne Sellar, Producer (The Master), and Academy Award-winning producer Cathy Schulman (Horns).
Dawn Taubin, Chief Marketing Officer for DreamWorks Animation (Peabody and Mr. and former Professor of Public Relations and Advertising at Dodge College, returned as moderator for an enlightening conversation that covered such topics as striking a work/life balance and how gender has impacted careers.
"The insights offered by the incredible women who have joined us over the years have been both inspirational and enlightening," says Dean Bob Bassett. "They have truly helped guide the next generation of filmmakers as they seek to enter the industry."
In addition to the panel discussion, the afternoon included award presentations, a luncheon and a networking mixer.
The 2014 Women in Focus Conference was sponsored by Twyla Reed Martin, Eve Kornyei Ruffatto, Harriet Sandhu, Laurie Rodnick, Adrienne Brandes, Diana Martin and Joyce Tucker.

Terry Press, Joanna Seller, Alex Rose, Michelle Maclaren, Cathy Schulman, Erica Huggins, and Sue Kroll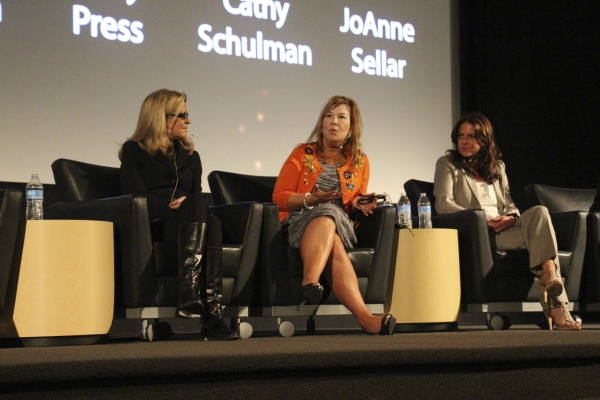 Michelle Maclaren, Terry Press, and Cathy Schulman

Erica Huggins and Sue Kroll

Erica Huggins and Sue Kroll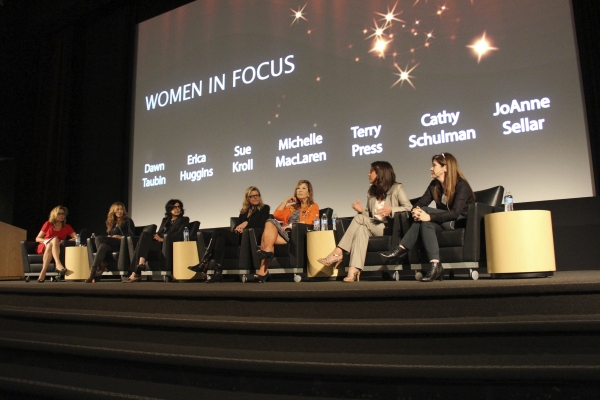 Dawn Taubin, Erica Huggins, Sue Kroll, Michelle Maclaren, Terry Press, Cathy Schulman, and Joanna Seller

Dawn Taubin, Erica Huggins, Sue Kroll, Michelle Maclaren, Terry Press, Cathy Schulman, and Joanna Seller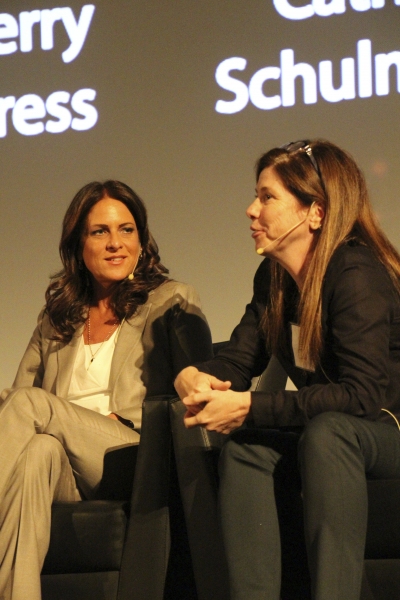 Cathy Schulman and Joanna Seller