Photo Flash: INVINCIBLE, THE LEGEND OF BILLIE JEAN! Plays at CA's Cavern Club thru 4/28
"Fair is fair!" That is the rebel-rousing cry of sultry 18 year-old Billie Jean Davy and her band of teenage misfits; on the run from the law and in search of truth, justice and a kick-ass haircut! It's the summer of 1985, Corpus Christi, Texas. Local bully, rich-kid, Hubie Pyatt, has maliciously vandalized the brand new Honda Scooter belonging to dirt poor Binx Davey: a purchase made by the 16 year-old trailer park resident with insurance money left to him by his dead father. (Are you in tears yet?!) It's up to big sis, Billie, to convince Hubie's sleazeoid father to cough up the $608 for repairs. Fair is fair, after all!
See photos of the musical, which just opened at Cavern Club Celebrity Theater last night, below!
But things don't go as planned. After several sweaty moments in Mr. Pyatt's back room, a gunshot, and a charge of armed robbery; Billie and Binx are furiously fleeing the state with fellow trailer park comrades in tow: 16 year-old, boy-crazy, Ophelia Bray, and precocious tomboy, 14 year-old, Putter Jacks; as well as a more than willing hostage: 17 year-old cutie, Lloyd Muldaur, son of District Attorney, Lloyd Sr. They're dodging the law, fighting for their rights, saving abused children, and creating eye-popping fashion statements wherever they go! This is the setup of the 1985 cult hit film "The Legend of Billie Jean."
Jennifer Dohn Watkins as Billie Jean singing all the hits of rock goddess Pat Benatar, and you have the outrageous brand new rock musical workshop production of "Invincible, The Legend of Billie Jean! - The Musical!" brought to the Cavern Club Celebrity Theatre by the director/co-creator of the hit, comedic, camp-classic "Chico's Angels."
The show showcases the talents of actors Sam Pancake ("Pretty" series; Beverly Hills Chihuahua 3; $#*! My Dad Says; Will & Grace; Arrest Developement) ) and John Cantwell (Legally Blonde; Nick and Norah's Infinite Playlist )
For more information, visit http://www.invinciblelive.com.
"Invincible, The Legend of Billie Jean! - The Musical," runs Friday and Saturday April 20, 21, 27, 28 at 9pm at the Cavern Club Celebrity Theater at CASITA DEL CAMPO RESTAURANT, located at 1920 HYPERION AVE. in Silverlake, CA. Call the restaurant at 323-662-4255. Tickets @ http://www.cavernclubtheater.com.
Adapted to the stage by Kurt Koehler & James Edward Quinn, from an original screenplay by Mark Rosenthal & Lawrence Konner, directed by Kurt Koehler & James Edward Quinn, with vocal coach Eric Seppala, choreography by John Cantwell, sound design by Mr. Dan. The show stars Jennifer Dohn Watkins as Billie Jean, with Sam Pancake as Binx, Beth Leckbee as Ophelia, Jacquelyn Denning as Putter, John Cantwell as Hubie/Lloyd, Brian Dyer as Lieutenant Ringwald and Hutch Foster as Mr. Pyatt. And featuring the Billie Jean Girls, Doreen Calderon, Nora Miller and Terry Ray.
See photos of the cast in action below!
Photos courtesy Cavern Club Celebrity Theater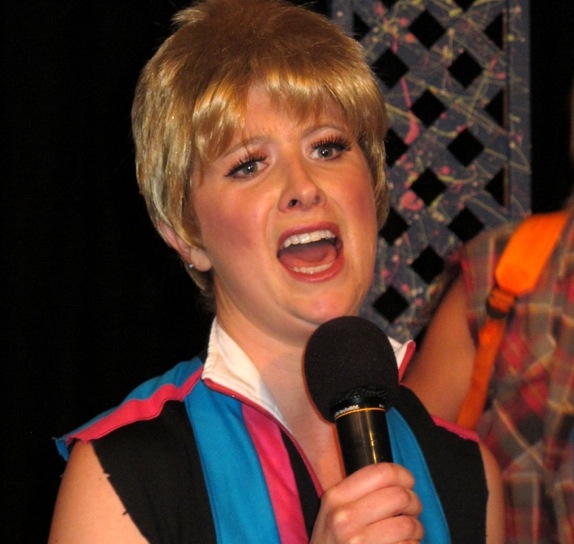 Jennifer Dohn Watkins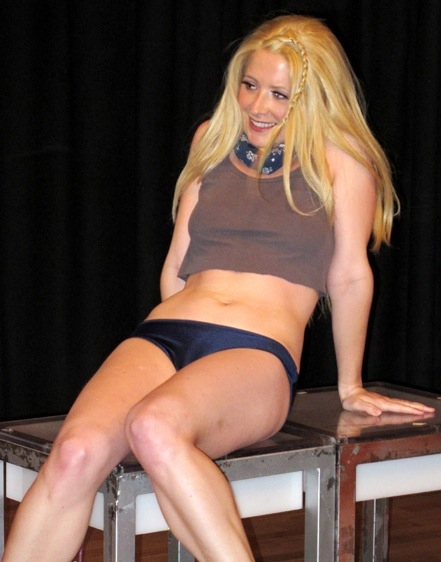 Cast of Invincible, The Legend of Billie Jean! - The Musical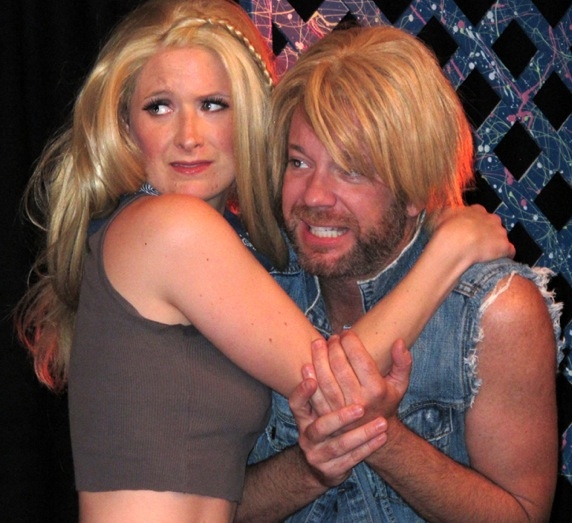 Cast of Invincible, The Legend of Billie Jean! - The Musical

Cast of Invincible, The Legend of Billie Jean! - The Musical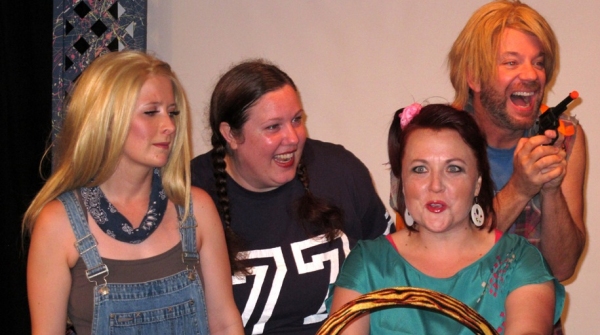 Cast of Invincible, The Legend of Billie Jean! - The Musical

Cast of Invincible, The Legend of Billie Jean! - The Musical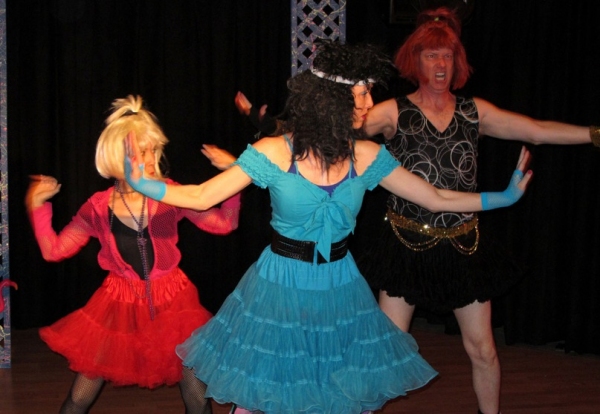 Cast of Invincible, The Legend of Billie Jean! - The Musical

Cast of Invincible, The Legend of Billie Jean! - The Musical