Photo Flash: First Look at CITY OF DREADFUL NIGHT by Don Nigro
The West Coast Premiere of City of Dreadful Night by Don Nigro opens this weekend at the Sherry Theater in Los Angeles. Check out photos below!
The dark and gritty world of the postwar 1940s combined with Edward Hoppers city paintings set the scene for Don Nigros play, City of Dreadful Night. Not a spoof or an ironic homage, Nigro has crafted a hard-boiled immersion into the shadowy, troubled, yet strangely beautiful world of classic Film Noir. City of Dreadful Night is Nigros take on the characters in Edward Hoppers iconic painting, Nighthawks.
Its 1948 and Gus, a small time hood in New York City, can't shake the feeling that his girlfriend, Anna, might be hiding something from him. To get some answers, he recruits Tony, a veteran whose noggin was scrambled in the war, to tail her. This leads all three into a dangerous entanglement as secrets begin to emerge from the shadows. Where is the girl in the picture? And how does Philly, who is always behind the counter fit into the picture? Does he hold the key to figuring it all out? City of Dreadful Night is an edge of your seat tribute to classic Hollywood film-making, full of twists and turns, romance and intrigue.
Presented by Collaborative Artists Ensemble.
Tickets: http://www.brownpapertickets.com/event/2533153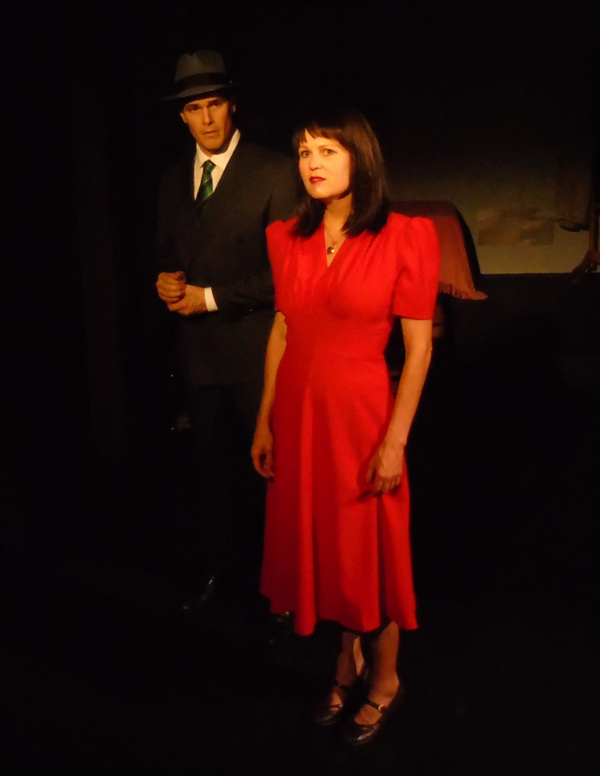 Ethan McDowell and Meg Wallace

Chris Caldovino and Ethan McDowell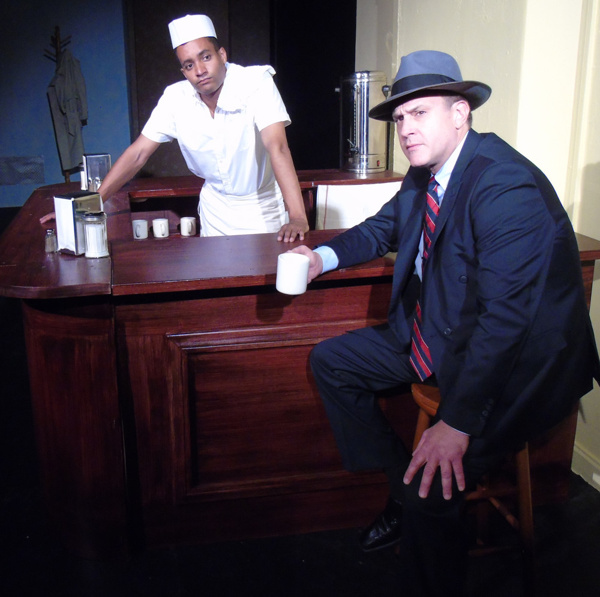 Luke Rampersad and Chris Caldovino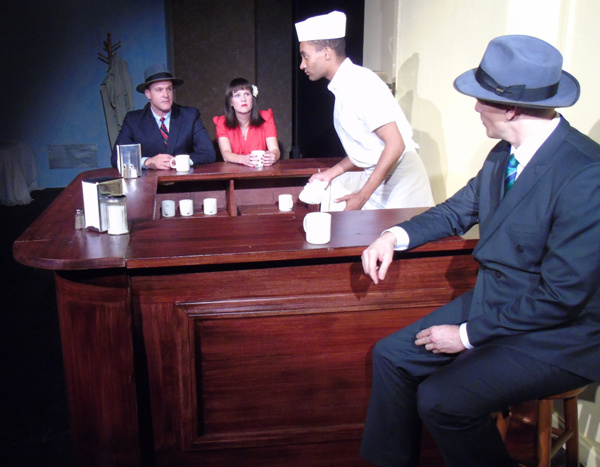 Chris Caldovino, Meg Wallace, Luke Rampersad and Ethan McDowell

Meg Wallace, Ethan McDowell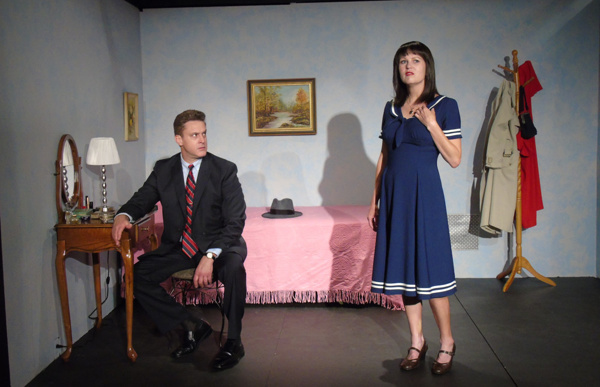 Chris Caldovino, Meg Wallace
More Hot Stories For You