Photo Flash: Chris Farah, Nicole Parker & More Take Part in A LITTLE NEW MUSIC
On Monday, June 27, A LITTLE NEW MUSIC debuted in its new venue, the historic Catalina Jazz Club, showcasing the best of new musical theatre songwriting with an incredible cast of Broadway and LA talent. Comedian, actress, and writer Chris Farah ("Superstore," "Modern Family," "Chelsea Lately," solo show/cult character FANCY!) hosted the evening alongside the ALNM band (Will Yanez, Eliana Athayde, and Alex Stickels) and resident musical director Bryan Blaskie.
Scroll down for photos of ALNM's biggest night yet!
Among the writers featured were Adam Overett (Lortel nominee WE THE PEOPLE: AMERICA ROCKS), Natalie Lovejoy (DEPLOYED), Andrew Gerle (MEET JOHN DOE), Amy Engelhardt (The Bobs, BASTARD JONES) & James Beaton (MAD SCIENTISTS), Katya Stanislavskaya (RESIDENT ALIEN), Blaskie & Hagopian (ASSISTANTS THE MUSICAL), Rob Rokicki (THE LIGHTNING THIEF), Wesley King, and more.
The talented cast of performers included "MADtv" star
Nicole Parker
(B'way: Elphaba in WICKED, off B'way and LA: THESE PAPER BULLETS),
Rhett George
(B'way: MEMPHIS, THE LITTLE MERMAID),
Emma Hunton
(B'way: SPRING AWAKENING, Elphaba in Nat'l Tour WICKED), Nina Herzog (THE GREAT AMERICAN MOUSICAL),
Matt Magnusson
(BREAKING THROUGH at
Pasadena Playhouse
),
Rena Strober
(B'way: LES MIS, STONEFACE at
Pasadena Playhouse
), Jennifer Sun Bell ("My Super Psycho Sweet 16"),
Cooper Howell
(RENT at La Mirada), and
Jordan Goodsell
(ADDAMS FAMILY at 3-D Theatricals), with Jonathan Brett, Rachel Burcham, and Cy Creamer. The concert also featured several guest appearances: cast members Troy Iwata (THE LIGHTNING THIEF Nat'l Tour) and newcomer Sittichai Chaiyahat from the world premiere of THE BOY WHO DANCED ON AIR, by
Tim Rosser
&
Charlie Sohne
, recently presented at San Diego's Diversionary Theatre. Plus, writing duo
Brian Graden
&
Ben Boquist
returned to ALNM to debut two songs from their new album, and the original recording cast of new musical SWAN LAKE, by
Peter Seibert
&
Patrick Lundquist
, added to this special evening. Finally, audiences enjoyed a sneak peek from the cast of
ORANGE IS THE NEW MUSICAL
(the unauthorized parody), by Veronica Vasquez & Jared Goode, playing at the Whitefire Theatre. A LITTLE NEW MUSIC is the most exciting hour of new and unheard musical theatre material in LA. Whether a premiere from an established writer or an undiscovered tune from a promising up-and-comer, its mission since 2013 is to showcase talent with a highly original program of new musical theater tunes. For more information, visit
www.alittlenewmusic.org
. Follow ALNM on
Facebook
,
Instagram
,
YouTube
, and
Twitter
@ALittleNewMusic.
Photo Credit: Sean Marier/Amy Francis Schott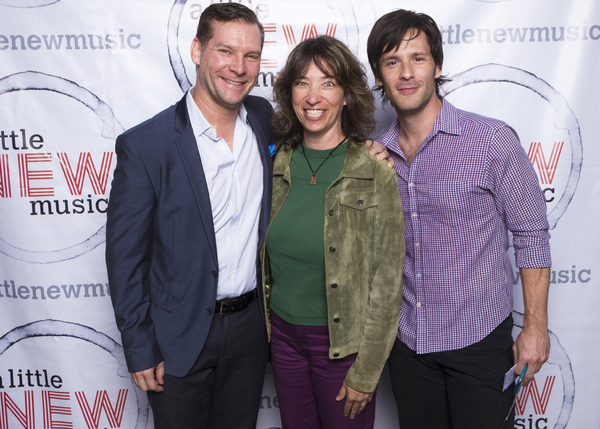 Peter Welkin, Amy Engelhardt, and Christopher Maikish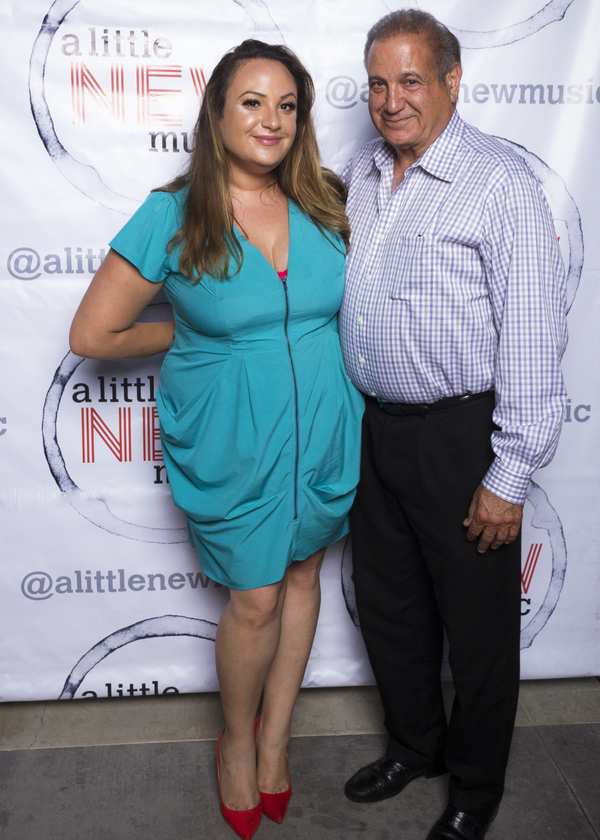 Host Chris Farah with her dad, Michael Farah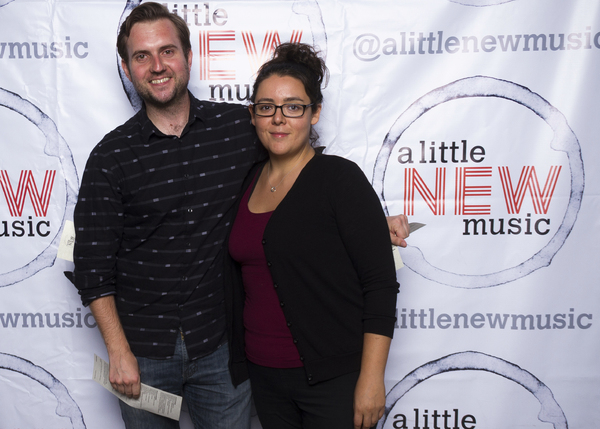 Guest writers (ORANGE IS THE NEW MUSICAL) Jared Goode and Veronica Vasquez

New Musicals, Inc's Artistic Director Elise Dewsberry with Stephen Green

Music Director Bryan Blaskie

Host Chris Farah

Matt Magnusson sings Rob Rokicki's 'Basement'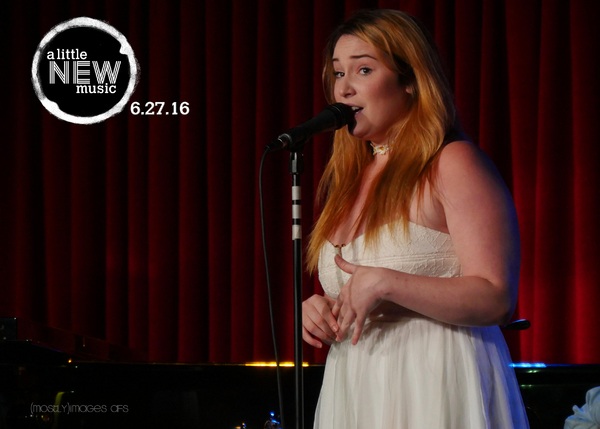 Emma Hunton sings 'Put on a Smile' by Natalie Lovejoy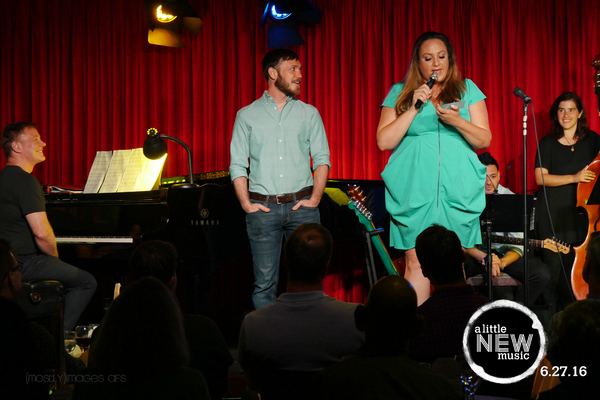 Host Chris Farah introduces guest writer/performers Brian Graden and Ben Boquist

Ben Boquist

Ben Boquist sings 'Lost in California' with backup singers Tim J. Lim, Jordan Goodsell, Lindsay Zana, and Nina Herzog

The cast of the guest production ORANGE IS THE NEW MUSICAL perform 'Chocolate and Vanilla Swirl': Tiffany Commons, Sunny Bartee, Marisha Legan-Johnson, and Bailey Humiston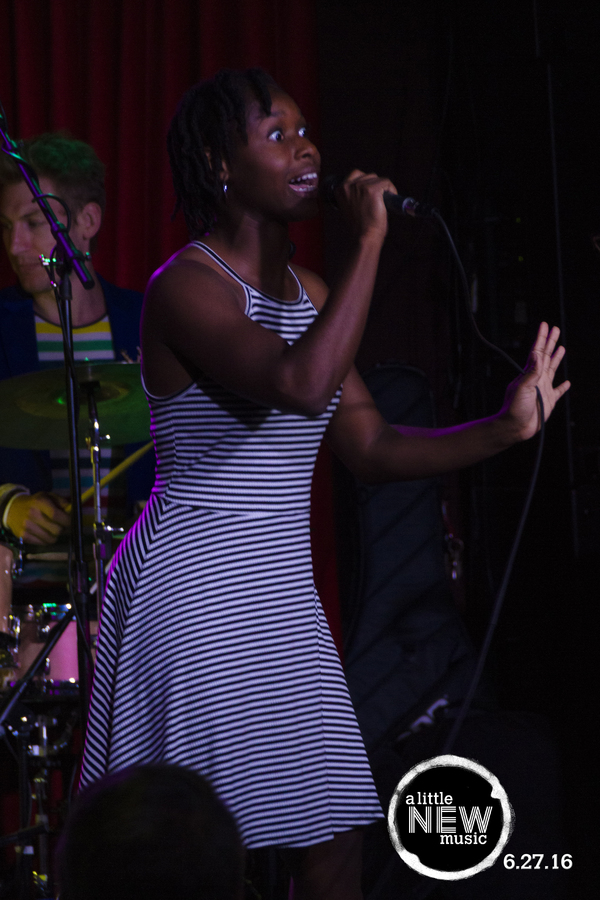 Marisha Legan-Johnson as Crazy Eyes in ORANGE IS THE NEW MUSICAL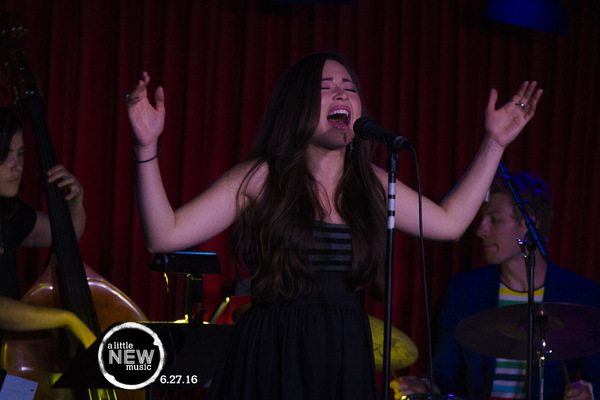 Jennifer Sun Bell sings Andrew Gerle's stand-alone song, 'Verdi'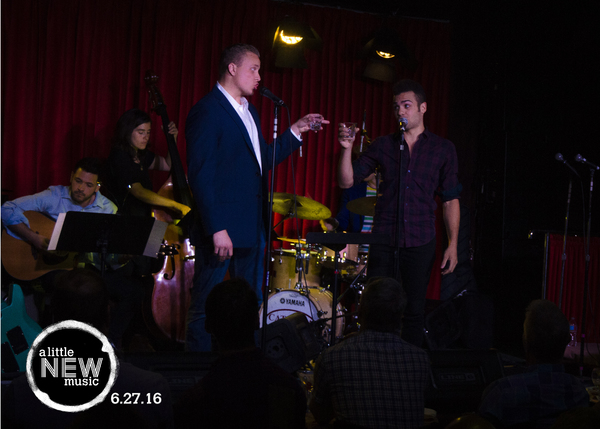 Jordan Goodsell and Cooper Howell perform 'Another Shot' from ASSISTANTS: THE MUSICAL by Bryan Blaskie and Manny Hagopian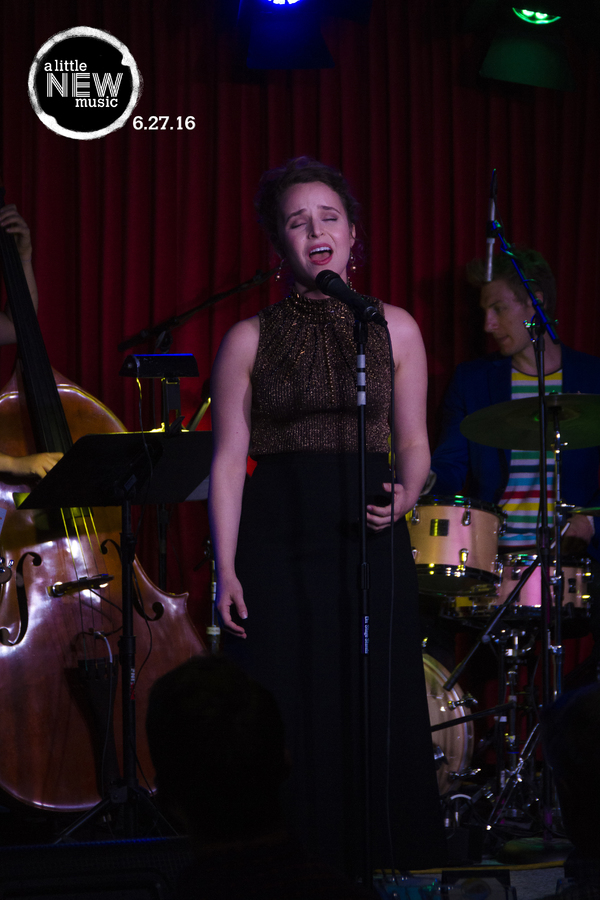 Nina Herzog sings 'So Good' from TESLA by Amy Engelhardt and James Beaton

Rena Strober sings 'I Speak Music' from Katya Stanislaskay's RESIDENT ALIEN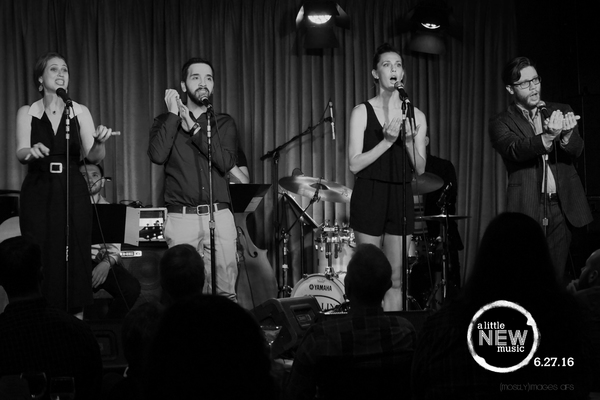 Rena Strober, Jonathan Brett, Rachel Burcham, and Cy Creamer perform 'I Speak Music'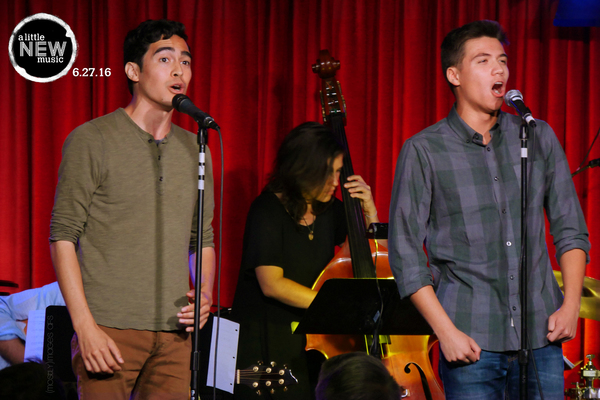 Troy Iwata and Sittichai Chaiyahat reprise their performances from the Diversionary Theatre's production of THE BOY WHO DANCED ON AIR, by Tim Rosser and Charlie Sohne

Troy Iwata sings 'A Boy of My Own'

Sittichai Chaiyahat sings 'A Boy of My Own'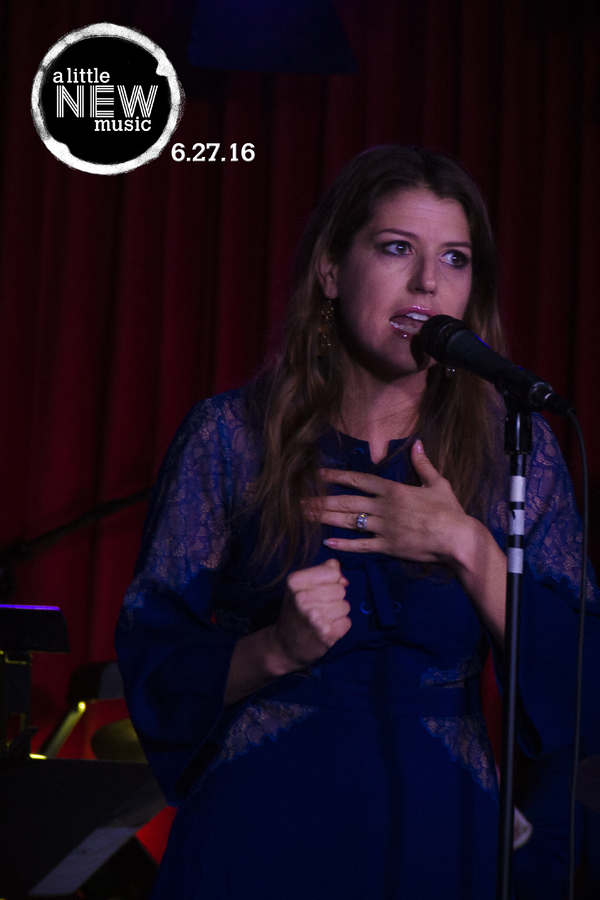 Nicole Parker sings Adam Overett's 'A Singer Prepares' from his musical THE DOUBLE-THREAT TRIO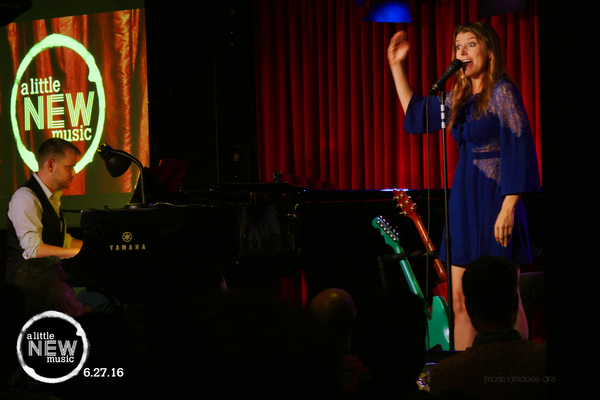 Nicole Parker

Rhett George performs 'Fly' by songwriter Wesley King

Rhett George sings 'Fly' by Wesley King

Kenneth Lopez, Santino Tomasetti, Liam Roberts, and Patrick Lundquist sing 'Will We Last the Night?' from SWAN LAKE

The cast of SWAN LAKE perform 'Will We Last the Night?' L-R: co-writer Peter Seibert (at piano), Dominique Kent, Randi DeMarco, Blaire Strong, Victoria Lavan, Veronica Rosa, Heather Harvin, Kenneth Lopez, Santino Tomasetti, Liam Roberts, and co-writer Patrick Lundquist