Photo Flash: Channing, Moreno, et al. in ORIGINAL CAST 2
ORIGINAL CAST 2, the 27th Annual musical presentation of the Southland Theatre Artists Goodwill Event (S.T.A.G.E.), took place for one night only on Saturday, April 2 at the Luckman Fine Arts Complex of California State University, raising money for AIDS Project Los Angeles (APLA). 
S.T.A.G.E., the world's longest continuously running AIDS benefit, brings together names in theater, television, film and cabaret who donate their time and talent to the star-studded benefit, and this year was no exception. The show's concept, which was launched last year,was performers doing songs they originated in musical productions.
The show began with a video tribute to the late Broadway star
Betty Garret
t, who served as S.T.A.G.E. chair for many years and was preparing to perform in this year's show when she passed away in February at the age of 91. The video montage, compiled by
David Engel
and David Shine, featured highlights from Garrett's performances at S.T.A.G.E. events throughout the years. The show then opened with a dance production number of " 42nd Street " followed by
Pamela Myers
singing "Another Hundred People" from
Stephen Sondheim
's Company.
Mary Jo Catlett
and
Doug Carfrae
then performed "I'll Never Be Jealous Again" from The Pajama Game, followed by
Bill Hutton
's rendition of "Close Every Door" from Joseph and the Amazing Technicolor Dreamcoat.
Jane Kean
sang "Nothing Can Replace A Man" from Ankles Aweigh,
Dale Kristien
and
Danny Gurwin
dueted on "You Are Love" from Showboat and
Philip Casnoff
belted "Pity the Child" from Chess. Next up was
Liz Callaway
doing "The Story Goes On" from Baby, followed by
Jonelle Allen
and Obba Babatunde singing "Night Letter" from Two Gentlemen of Verona and
Danny Gurwin
doing "Take a Chance on Me" from Little Women. The legendary
Patricia Morison
sang "Hello Young Lovers" from The King and I, and Barbara Deutsch closed the first act with the show-stopping "Day by Day" from Godspell. Act Two began with
Patrick Cassidy
performing "Lullaby of Broadway" from 42nd Street .
Rita Moreno
reprised her Tony®-winning turn as Googie Gomez from The Ritz by performing an uproarious version of "Everything's Coming Up Roses" with two dancers.
Charlotte Rae
sang "Ballad of Dependency" from Threepenny Opera,
Willy Falk
sang "Why God Why?" and was joined by
Jennifer Paz
for "The Last Night of the World," both from Miss Saigon. They were followed by
Vicki Lewis
belting out "Don't Rain on My Parade" from Funny Girl.
Robert Morse
, now known to audiences for his role on television's Mad Men, reminisced about his first Broadway role by singing "9 O'Clock" from Take Me Along, followed by his classic "I Believe In You" from How to Succeed in Business Without Really Trying.
Valarie Pettiford
sang and danced through "The Fosse Suite" from Fosse after which Obba Babatunde did "The Good Things In Life" from Sammy, and
Tyne Daly
performed two songs from Ballroom-- "Job Application" and "Fifty Percent." Rounding out the evening were performances by
Lee Roy Reams
of the title song from 42nd Street after which he was joined by
Carole Cook
for "You're Getting to Be A Habit with Me" from the same show. Closing the evening was Carole Channing reprising her starring role as Dolly from Hello Dolly! wearing the original costume from the show.
David Galligan
directed the production-his 27th-with musical direction from
Mary Ekler
. Choreography credits were shared by
Lee Martin
o and
Dan Mojica
,
Jon Engstrom
and
David Engel
.S.T.A.G.E. has raised millions of dollars for HIV/AIDS organizations throughout Southern California over the last 27 years. One hundred percent of the net proceeds from ORIGINAL CAST will go to AIDS Project Los Angeles. One of largest non-profit AIDS service organizations in the United States , APLA provides bilingual direct support services, prevention education and leadership on HIV/AIDS-related policy and legislation. Founded by four friends in 1982, APLA is a community-based, volunteer-supported organization with local, national and global reach. Photo Credit: Chris Kane Photography/Gil Kaan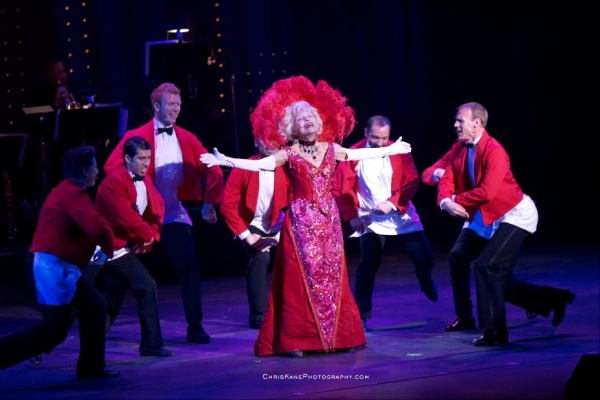 Carol Channing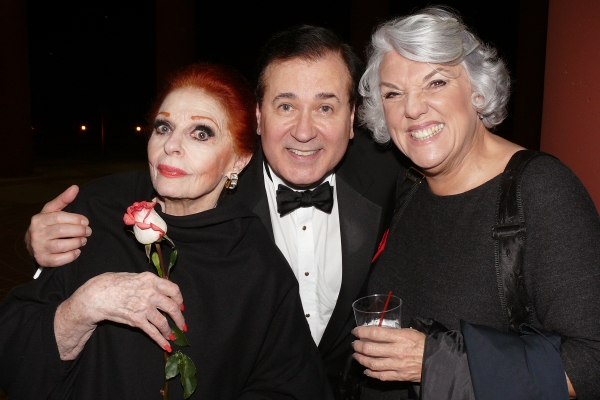 Carol Cook, Leeroy Reams, Tyne Daly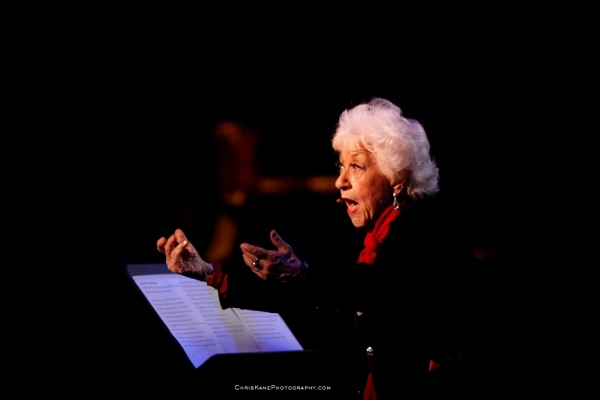 Charlotte Ray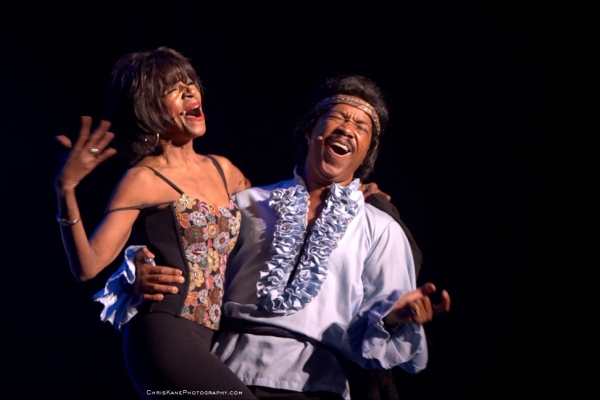 Jonelle Allen, Obba Babatunde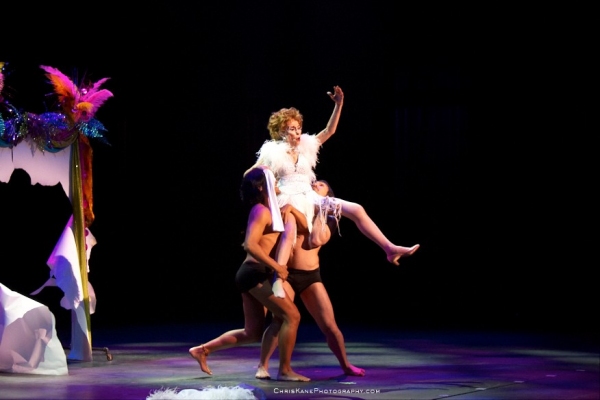 Rita Moreno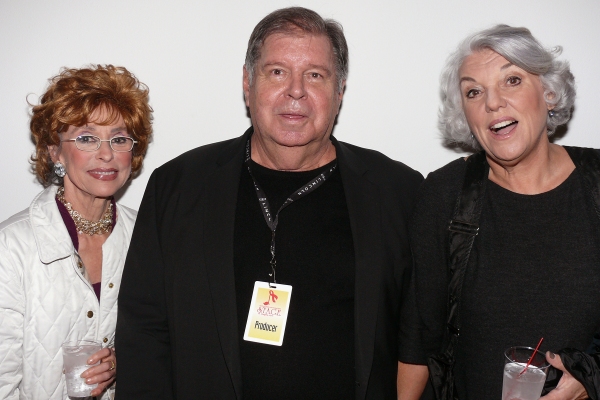 Rita Moreno, David Galligan, Tyne Daly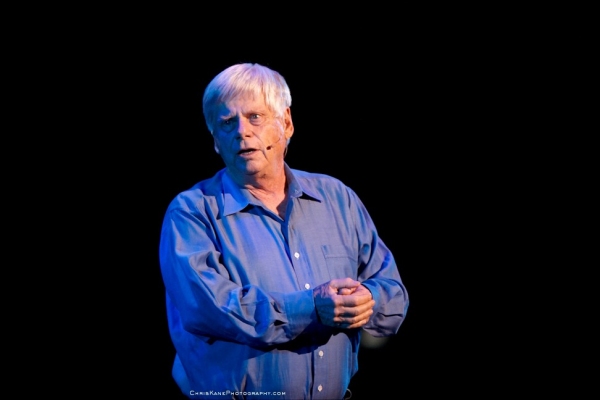 Robert Morse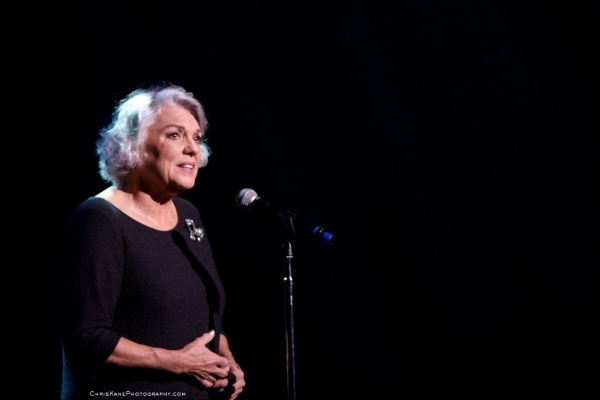 Tyne Daly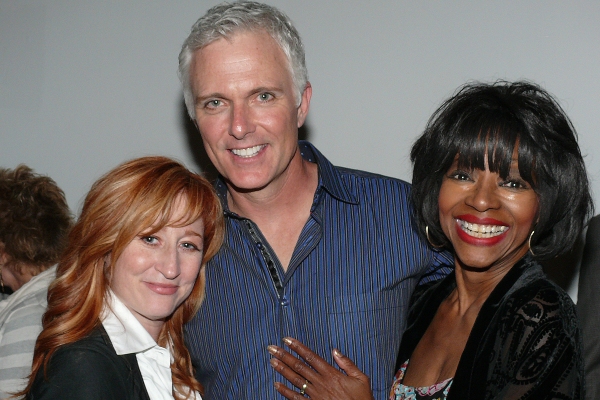 Vicki Lewis, Patrick Cassidy, Jonelle Allen