Photo Flash: Actors Catch PEE WEE HERMAN LIVE At Club Nokia
"The Pee-wee Herman Show" is in its last performances at Club Nokia @ L.A. LIVE, 800 West Olympic Blvd., through February 7.
The cast features
Paul Reubens
as Pee-wee Herman,
Lynne Marie Stewart
as Miss Yvonne,
Phil LaMarr
as Cowboy Curtis,
Jesse Garcia
as Sergio, a new character, Josh Meyers as Firefighter, John Moody as Mailman Mike, John Paragon as Jambi, Drew Powell as Bear,
Lance Roberts
as King of Cartoons, and Lori Alan and
Maceo Oliver
as voices. Pee-wee's talking chair Chairry, Pterri the pterodactyl, Conky the robot, Magic Screen, and Randy, will also be on stage at Club Nokia.
Lynne Marie Stewart
(Miss Yvonne), John Moody (Mailman Mike), and John Paragon (Jambi) have long histories with Pee-wee Herman and originated these roles in the original "The Pee-wee Herman Show" at the Roxy Theatre.Tickets are available by calling 1-800-745-3000 or online at
http://www.ticketmaster.com
This brand new version of "The Pee-wee Herman Show," has been adapted from the original production by Reubens, Bill Steinkellner and John Paragon. David Korins, the show's scenic designer, will work with Gary Panter, the award-winning designer of both the original stage production and CBS's Pee- wee's Playhouse. The show's original musical composer is Jay Cotton, has returned and is writing new music.
Pee-wee dreams that one day he can fly. The play follows Pee-wee's quest to see this lifelong wish fulfilled. Pee-wee is torn when he has to choose to have his wish granted or better the lives of his friends. Along the way he embarks on hilarious adventures filled with his playhouse friends and some new ones. Throw in some funny pop culture references, and of course, your favorite Pee-wee-isms. "I'm really excited that fans are responding so incredibly to Pee-wee's return," said
Paul Reubens
. "Thanks to our friends at Goldenvoice, we are able to bring our enormous production downtown to Club Nokia. I'm thrilled to have the talented
Scott Sanders
join the production as lead producer and
Alex Timbers
come on board as director.""We're honored to have such a creative force like
Paul Reubens
to bring the first theatrical production to Club Nokia," said
Susan Rose
nbluth, Senior VP Goldenvoice.To the generation that grew up with his groundbreaking Saturday morning television show, Pee-wee Herman is an icon. Revered by media theorists and studied in colleges, his enormous cultural influence continues to reverberate in fashion, film and television. The original "The Pee-wee Herman Show" debuted at The Groundlings Theatre in 1981 then moved to the Roxy Theatre on Sunset Strip for five sold out months.
Robert Osborne
said the Hollywood Reporter, "Anyone who deliberately avoids the pleasure of seeing 'The Pee-wee Herman Show' would probably be willing to go through life without Christmas, cornbread, Häagen- Dazs and puppies." Taped as part of HBO's On Location series, the show catapulted Pee-wee into the national consciousness. It lead to Pee-wee's many appearances on "Late Night With David Letterman," followed by a 22-city tour that included
Carnegie Hall
. In 1985,
Warner Brothers
brought Pee-wee to the big screen with "Pee-wee's Big Adventure,"
Tim Burton
's feature film debut. (Co-written by Reubens,) it featured
Danny Elfman
's first original film score. The CBS television series "Pee-wee's Playhouse," premiered in 1986. During its five seasons, the show garnered 22 Emmy Awards. Pee-wee's second film, "Big Top Pee-wee" was released in 1988. While "The Pee-wee Herman Show", and "Pee-wee's Playhouse" were an homage to an earlier generation's television classics -- "Howdy Doody," "The
Mickey Mouse
Club," "Captain Kangaroo," "Kukla, Fran, and Ollie," and "The
Shari Lewis
Show" - Pee-wee himself became one of the most original and beloved stars in all of television history and late-century American culture. By the late 90s, even fashion was not immune to the style of Pee-wee as fashion designers like
Christopher Bailey
, Ennio Capasa, Miuccia Prada, Viktor & Rolf, and Thom Browne imitated the high armholes, short inseams, and tight cut suits that Pee-wee made as his trademark. In 2007, Nike created a version of the Nike SB sneaker loosely inspired by Pee-wee. When Cartoon Network aired the series in 2006, 1.5 million viewers watched every night; the next year TV Guide named the "Playhouse" among the top 10 cult classics of all time. All of the episodes of "Pee-wee's Playhouse" have been issued on DVD and iTunes and are consistently best sellers. Joyce Millman, writing for salon.com <http://salon.com> about the DVD box-set launch said, "Pee-wee is still a wonder to behold. 'Pee-wee's Playhouse' is utterly timeless. When Pee-wee starts cutting up to the calliope bounce of the theme song, you know in an instant that innocence lost is often just misplaced and despite everything, you can go home again." The New York Times said, "To a public that remembers him with intense affection, Pee-wee is indelible." And as Pee-wee was influenced by the television classics that came before him, it is hard to imagine that "Blue's Clues" or "SpongeBob SquarePants" would be quite the same without him.
Venue: Club Nokia @ L.A. LIVE, 800 West Olympic Blvd., Los Angeles, CA 90015
Tickets: $29.50-$125.00; $20 Rush Tickets Available at Club Nokia Box Office one hour prior to doors for all performances.
In Person - all Ticketmaster Outlets
Photo credit: Todd Williamson/WireImage.com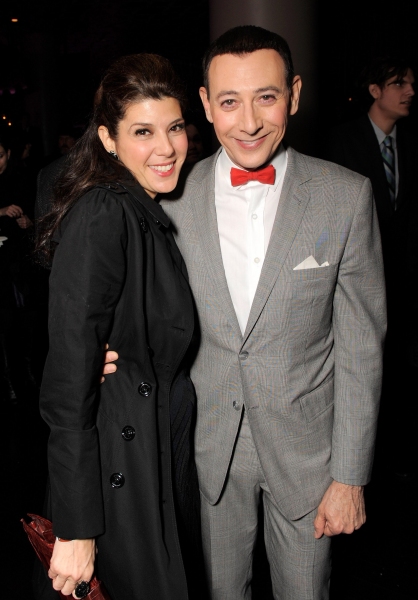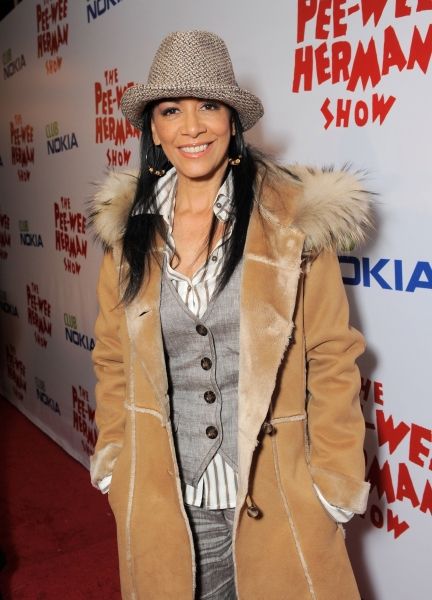 Sheila Escovedo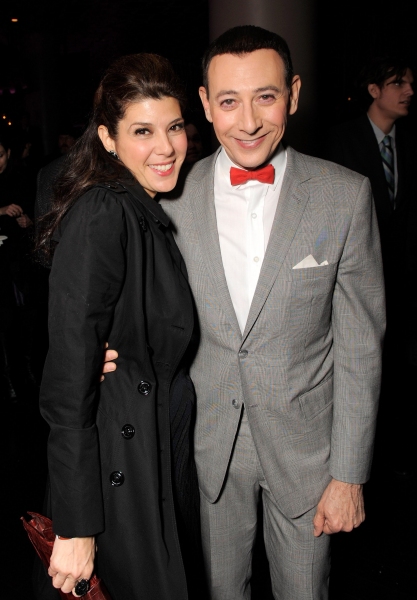 Marissa Tomei and Paul Rubens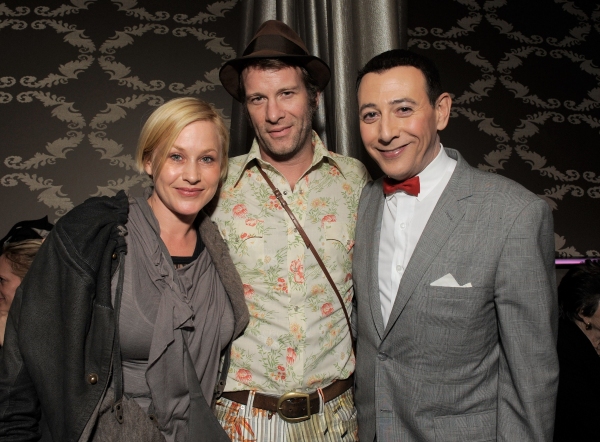 Patricia Arquette, Thomas Jane and Paul Rubens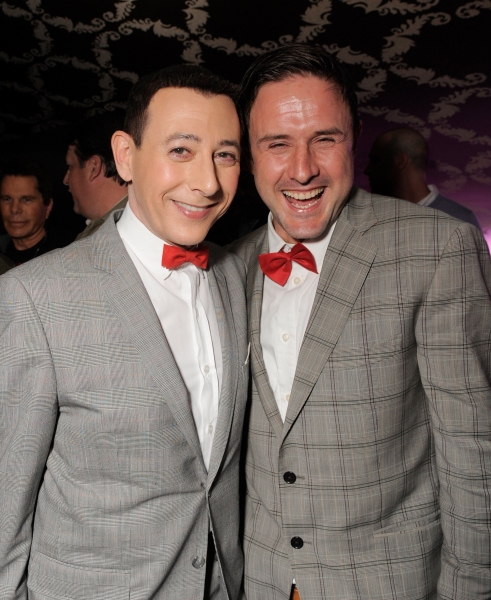 Paul Rubens and David Arquette

Allison Janney

Seth Myers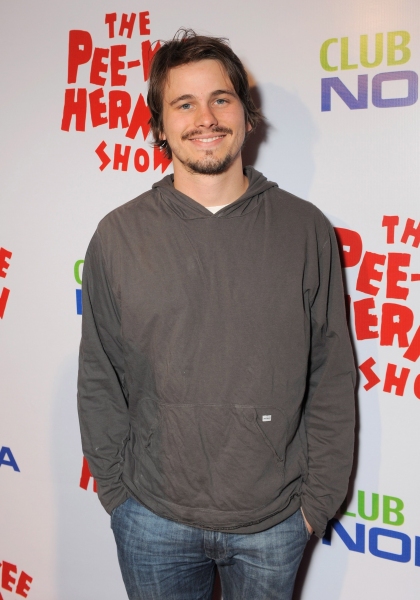 Jason Ritter

Ellen Page

Eric Idle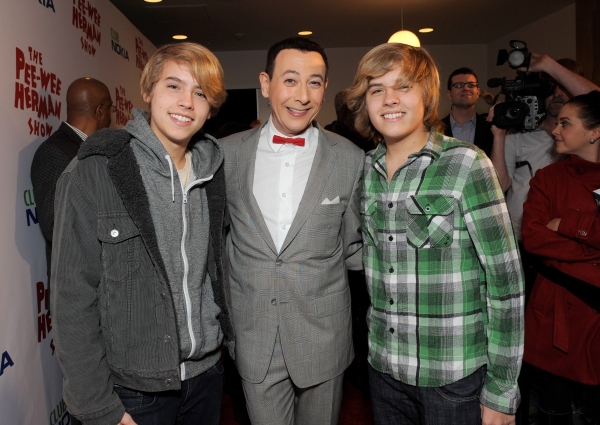 Cole Sprouse, Paul Rubens and Dylan Sprouse

David Hasselhoff and Drew Carey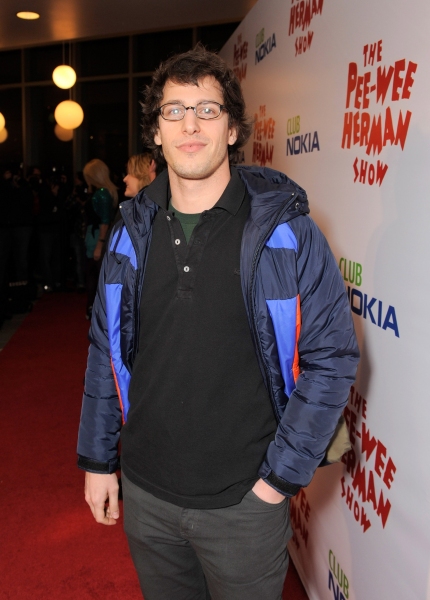 Andy Samberg