Latest News on Christopher Bailey:
Latest News on Christopher Bailey
Stage Credits
Productions
[Broadway, 2010]
Associate Director
Associate Choreographer
[Broadway, 2008]
Assistant Choreographer
Christopher Bailey News
Scottish Ballet Launches As A National Centre For Dance Health
by Stephi Wild - Jan 19, 2023
Scottish Ballet launches as a National Centre for Dance Health having delivered innovative work within this field since 2013, benefitting over 400,000 participants through a combination of classes, health resources, engagement programmes, online resources and research studies.
Stella Adler Center Announces WEAVING COMMUNITY AND COALITION THROUGH ARTS JUSTICE Fall Festival
by A.A. Cristi - Sep 7, 2022
The Stella Adler Center for the Arts is has announce a series of special events 'Weaving Community and Coalition through Arts Justice' in September and October.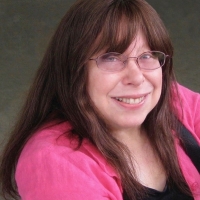 Peri Mauer's A LANDSCAPE VARIANT Will Premiere This Weekend
by Stephi Wild - Jun 24, 2022
Peri Mauer's new composition 'A Landscape Variant', for flute, clarinet, viola, cello, and piano will premiere Sunday, June 26, 2022, 4pm ETat Christ and Saint Stephen's Church (120 West 69th Street, NYC) in a program presented by Collide-O-Scope Music. It will be performed by Laura Cocks, flute,Madison Greenstone, clarinet, Midori Witkowski, viola, John Popham, cello, and Augustus Arnone, piano.
World Premiere musical web series INCOGNITA'S INFAMOUS ADVENTURES debuts at the Orlando Film Festival
by Joseph Harrison - Oct 31, 2021
Today's pop culture landscape is filled with more superheroes than ever – from the web-slinging Spider Man to the Man of Steel himself, there's no doubt that these bastions of justice have a firm foothold on the hearts and minds (and wallets) of people everywhere. But have you ever wondered what it would be like if those heroes and their villainous counterparts were to break into song and dance? That's what happens throughout INCOGNITA'S INFAMOUS ADVENTURES, a brand-new web series that made its World Premiere on Saturday, October 30th at the Orlando Film Festival.
NYU Steinhardt Presents TURBULENCE
by Stephi Wild - Apr 9, 2019
NYU Steinhardt's Program in Drama Therapy presents Turbulence, a production exploring the experiences of Black and People of Color (BPOC) in clinical settings and society at large from April 11-14. This piece of 'performance activism' engages audience members in shared dialogue with the aim of enhancing cultural awareness around BPOC identities and fostering social action.

Spectrum Presents Soprano Ah Young Hong, April 7
by A.A. Cristi - Mar 18, 2019
The soprano Ah Young Hong, praised for her 'fearlessness and consummate artistry' by Opera News and called 'the opera's blazing lone star' by The New York Times, will appear in recital with pianist Jacob Rhodebeck Sunday, April 7, 2019, 7 pm, presented by Spectrum, Brooklyn's concert venue for new music, located at 70 Flushing Avenue, Garage A, (entrance between Cumberland and Carlton,) Brooklyn, NY 11205. Composers Michael Hersch and Georg Friedrich Haas will be in attendance. The full program follows:
Tiger Of Sweden Celebrates Fifth Anniversary Of Canadian Flagship
by A.A. Cristi - Apr 9, 2018
On Friday April 6th, Tiger of Sweden celebrated the five-year anniversary of its Canadian flagship location with an exclusive party inside the brand's Ossington Avenue boutique. Since opening in 2013, Tiger of Sweden has been a prominent fixture in the trendy Toronto neighborhood, offering contemporary Scandinavian menswear and womenswear.
Photo Flash: George Street Playhouse Presents DADDY LONG LEGS
by A.A. Cristi - Dec 2, 2016
George Street Playhouse presents Daddy Long Legs, a romantic holiday musical running from November 29 through December 24 at the New Brunswick theatre. The musical, with book by two-time Tony Award winner John Caird(Les Miserables, Nicholas Nickleby) and music and lyrics by Tony Award nominee Paul Gordon (Jane Eyre), stars Ben Michael as Jervis, the titular 'Daddy Long Legs' who anonymously sponsors the college education of Elise Vannerson's Jerusha. Scroll down for photos!
Christopher Bailey Videos
BWW Exclusive: Behind-the-Scenes Scoop on the Big LES MIS Oscars Performance - Special Interview with Julie Garnye; Photos & More
by Robert Diamond - Feb 25, 2013
The performance from the cast of LES MISERABLES began with Hugh Jackman taking the stage to perform the new original song 'Suddenly' from Tom Hooper's adaptation, where he was then joined by Russell Crowe, Amanda Seyfried, Samantha Barks, Aaron Tveit, Helena Bonham Carter, Sacha Baron Cohen and Eddie Redmayne - as well as numerous members from the show's various productions - to perform the Act One Finale 'One Day More', while Anne Hathaway will sing a section of 'I Dreamed A Dream'. Can this happen every year? Check out the clip below!