Photo Flash: ACTORS Co-op ROPE Sells Out Opening Weekend
Actors Co-op Theatre Company (Ovation Award-Winner 2017 Best Play, Intimate Theatre for 33 Variations) played to sold out houses opening weekend of their 27th Season with the thriller ROPE, written by Patrick Hamilton, directed by Ken Sawyer, produced by Kevin Shewey. ROPE runs now through Sunday, October 28 at the Actors Co-op Crossley in Hollywood.
Chasing a dangerous thrill and "for the fun of the thing," two students commit the perfect murder. Motivated by pride and vanity, Wyndham Brandon hides the body in a wooden chest right under the noses of his unsuspecting dinner guests! The play was later adapted into the 1948 Alfred Hitchcock film.
The cast features the talents of Kyle Anderson, Burt Grinstead*, Elizabeth Herron*, David Huynh, Carl Johnson*, Deborah Marlowe, Heidi Palomino, and Donnie Smith*.
The design team includes Hellen Harwell (Scenic Design and Property Design), Matthew Richter (Lighting Design), Adam R. Macias (Sound Design), Paula Higgins (Costume Design), Lydia Soto (Stage Manager), David Scales (Production Manager), Lauren Thompson (PR Manager), and Rory Patterson (PR Director).
About Show Times and Tickets: ROPE will run through October 28, Fridays and Saturdays at 8:00 pm, Sundays at 2:30 pm. Special Saturday Matinees are September 29 and October 6 at 2:30 pm. Adults: $35.00. Seniors (60+): $30.00. Students with ID: $25.00. Adult themes, recommended for Ages 13 years and older. Running time: 90 minutes - no intermission. Group rates available for parties of six or more. To buy tickets or make reservations please visit www.ActorsCo-op.org or call (323) 462-8460. Actors Co-op Crossley Theatre. 1760 N. Gower St. 90028 (on the campus of the First Presbyterian Church of Hollywood) in Hollywood.
Photo Credit: Larry Sandez

L to R: David Huynh, Burt Grinstead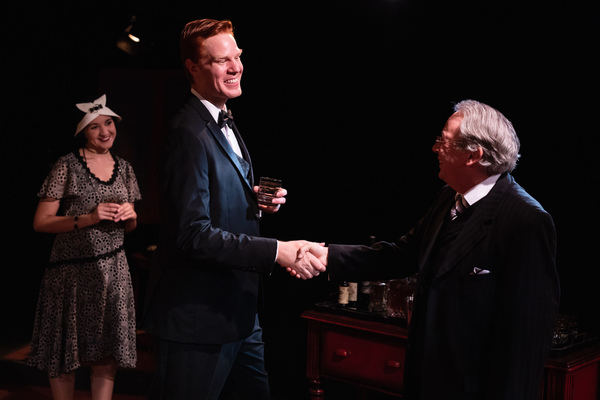 L to R: Heidi Palomino, Kyle Anderson, Carl Johnson

Company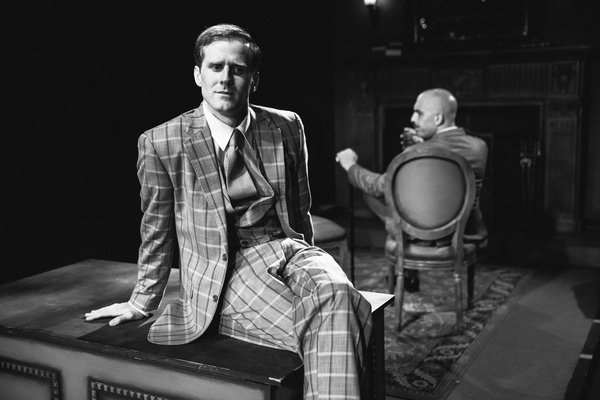 L to R: Burt Grinstead, Donnie Smith

L to R: Burt Grinstead, David Huynh

L to R: Heidi Palomino, Kyle Anderson

L to R: Heidi Palomino, Elizabeth Herron, Kyle Anderson