Latest News on Patrick Hamilton:
Latest News on Patrick Hamilton
Stage Credits
  [Broadway]
Original Broadway Production, 1987
Cecil
Club Owner
Ensemble
Krazy Korn Emcee
Voice of God
David Ackerman (Understudy)
  [Broadway]
Return Engagement [Broadway], 1982
C. J. Scruggs
Chip Brewster
Governor
Traveling Salesman
  [Broadway]
Broadway Transfer, 1978
C. J. Scruggs [Replacement]
Chip Brewster [Replacement]
Governor [Replacement]
Traveling Salesman [Replacement]
Patrick Hamilton News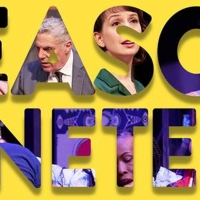 Kansas City Actors Theatre Announces 2023/2024 Season
by Stephi Wild - Nov 30, 2022
Classic plays, new works, and modern adaptations make up the incredible plays featured in Kansas City Actors Theatre 2023-2024 season. KCAT has announced its 19th Season of productions that showcase the leading professional theater talent in Kansas City – local and familiar favorites, KCAT founders, and exciting new artists to KCAT's stage.
GASLIGHT To Open At Fountain Hills Theater October 14
by A.A. Cristi - Sep 16, 2022
Fountain Hills Theater announces the opening of the mystery thriller Gaslight.  
Sound Theatre to Kick Off GASLIGHT PROJECT Series Featuring Cast Talkbacks, Comedy Sets & More
by Chloe Rabinowitz - Jul 6, 2022
Summer is going to be gaslit - again. Months after a May 14 close of GASLIGHT (Angel Street)'s run, Sound Theatre will launch a "Gaslight Project," a community-wide event series to explore expressions of "gaslighting" in a contemporary world.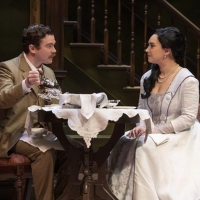 Review: GASLIGHT at Shaw Festival
by Michael Rabice - Jun 20, 2022
A Victorian thriller melded with a dash of 21st century female fortitude makes up the fabric of the Shaw Festival's gripping new production of GASLIGHT. Over the years the Festival has mastered presenting these chilling stories in it's quaint jewel box  Royal George Theatre. Memories of REBECCA and AND THEN THERE WERE NONE always pervade my memories in that theatre. Even at first glance, the dimly lit set primes the audience for an afternoon of intrigue and escapism to another era.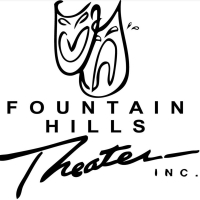 Fountain Hills Theater Announces 2022-2023 Season
by Marissa Tomeo - May 29, 2022
Fountain Hills Theater announces their 2022-23 season. What has 20 Tony Awards, 27 Drama Desk Awards, a Pulitzer Prize and sings and dances? The Fountain Hills Theater's 2022-23 season! In the most exciting, creative season in years, Artistic Director Peter J. Hill and Youth Theater Artistic Director Ross Collins have selected a spectacular season that features the single most award-winning series of plays and musicals ever presented by one theater in the history of the Valley of the Sun!
DAMN YANKEES, GASLIGHT & TOO TRUE TO BE GOOD Coming to The Shaw Festival
by Chloe Rabinowitz - Apr 20, 2022
The Shaw Festival's 60th season will continue with performances of the romantic musical comedy Damn Yankees, psychological thriller Gaslight and surreal tour de force Too True to Be Good. All three shows will begin welcoming audiences to preview performances in the coming days and weeks.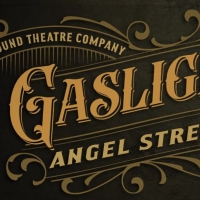 Sound Theatre Company Announces Spring Production of GASLIGHT
by Marissa Tomeo - Feb 27, 2022
The Sound Theatre is set to dive into the play that originated the modern term 'gaslighting.' A Victorian-era thriller with timely themes, their spring production is none other than Patrick Hamilton's Gaslight (Angel Street). The show is set to open on April 23rd, and the theatre plans to keep Covid protocols in place to protect the audience, cast, and crew.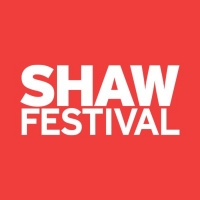 Casting And Creative Teams Announced for Shaw Festival's 60th Anniversary Season
by Chloe Rabinowitz - Feb 23, 2022
Artistic Director Tim Carroll has announced casting and creative teams for the Shaw Festival's 60th anniversary season.
Sound Theatre To Mount GASLIGHT (ANGEL STREET) in April
by Stephi Wild - Feb 23, 2022
This Spring, one of 2018's biggest buzzwords steals the spotlight. By presenting GASLIGHT (ANGEL STREET), Sound Theatre will explore the origins of "gaslighting" at 12th Ave Arts. Teresa Thuman will direct.
GASLIGHT Will Be Performed at McPherson College Theatre in March
by Stephi Wild - Feb 22, 2022
Welcome to the Manningham home on Angel Street in 19th century London. Jack, a young charismatic man helps to care for his wife, Bella, but a visitor from Scotland Yard arrives with questions about a case from 15 years prior. As the questions become more intense, a shadow of doubt grows between Bella and her husband.
Patrick Hamilton Videos
Patrick Hamilton Frequently Asked Questions
How many Broadway shows has Patrick Hamilton been in?
Patrick Hamilton has appeared on Broadway in 3 shows.
How many West End shows has Patrick Hamilton been in?
Patrick Hamilton has not appeared in the West End