Photo Coverage: THE SWEETHEART DEAL Explores Struggle for Farm Workers' Rights
A woman finds her calling while volunteering for an underground political newspaper during the early years of the United Farm Workers movement. Written and directed by Obie Award winnerDiane Rodriguez, the world premiere of The Sweetheart Deal opens May 12 at The Los Angeles Theatre Center,presented by The Latino Theater Company in association with El Teatro Campesino. Low-priced previews begin May 4.
1970 was a tumultuous time for Cesar Chavez and the United Farm Workers. Rodriguez traces the history of the UFW through the eyes of two journalists who leave their comfortable middle class life in San Jose to volunteer for El Malcriado, the underground newspaper founded by Chavez and Dolores Huerta. "I wanted to write about the people we rarely hear about - the volunteers who are the motor behind any successful social movement," says Rodriguez. "We all hear about the leaders who put out the vision, but it's the rank and file supporters who fulfill that dream. This play is about a woman who finds her voice as a volunteer, and, ultimately, the power to lead.
Ruth Livier
(Destiny of Desire at South Coast Rep and the Goodman in Chicago, Showtime's Resurrection Blvd.) stars as Mari, who follows her husband, Will (Latino Theater Company member Geoffrey Rivas, recently seen in A Mexican Trilogy, Detective Sam Vega on CSI: Crime Scene Investigation) back to their home town of Delano, California to help out at the paper. There, they work with the editor, Chon (Valente Rodriguez of TV Land's Happily Divorced and ABC's
George Lopez
) and campesina/union organizer Lettie (
Linda Lopez
, whose credits include La Virgen with
El Teatro Campesino
and Corridos at
The Old Globe
). When a union organizer from Chicago (
Peter Wylie
, seen in Lady Windermere's Fan and Twelfth Night at Chalk Rep) uses the couple to get close to Mari's brother, Mac (David DeSantos - Cloud 9 at Antaeus, Macbeth at A Noise Within) who is a high-ranking member of the Teamsters (the "sweetheart" union favored by the growers), a chain of events is set in motion revealing the inescapable link between the political and the personal. Rodriguez has written five new "actos," short, commedia-style satirical skits dramatizing the plight and cause of
The Farm
workers, to further her tale. One of the challenges she faced was how to successfully merge the heightened, ritualistic actos, a style originally created by
El Teatro Campesino
during the Delano Grape Strike, with the more naturalistic style of the play's narrative. "I was a member of
El Teatro Campesino
for 11 years, so I feel a very, very deep connection," Rodriguez explains. "Their involvement in this production is kind of an extension of their presence in L.A. that started with Zoot Suit." The Sweetheart Deal was developed by New Harmony in Indiana, the Atlantic Theatre's Latino Mix Fest in NYC, and the
BLACK SWAN
Lab at Oregon Shakespeare Festival. This production is part of El Fuego Project/Latinx Theatre Commons. The creative team for The Sweetheart Deal includes composer Sage Lewis, set designer
Efren Delgadillo
, lighting designer Pablo Santiago, sound designer
Cricket S. Myers
, projections designer Yee Eun Nam, costume designer
Lupe Valdez
; prop master Antonieta Castillo; and casting is by
Dan Guerrero
and M/O Casting, Rosalinda Morales and Pauline O'con CSA.The production manager is
Gabe Figueroa
, stage manager is John H. Freeland, Jr.; directing associate is Alex Meda, and producing associate is Patricia Garza. The Sweetheart Deal is produced by The Latino Theater Company in association with
El Teatro Campesino
.
Diane Rodriguez
has directed for East West Players, Cornerstone Theater Company,
South Coast Repertory
, Fountain Theatre,
Center Theatre Group
,
Odyssey Theatre Ensemble
,
City Theatre Company
in Pittsburgh, PA, Mixed Blood in Minneapolis, Actors Theatre of Phoenix (two ariZoni Theatre Award nominations for Best Director), Borderlands Theatre,
Phoenix Theatre
, and Victory Gardens in Chicago, among others. Diane wrote collectively with the ensemble Latins Anonymous, whose two-play anthology is published under the same name. Her solo work is published in various anthologies including "La Crème de la Femme," published by Random House. Her play Living Large premiered at Teatro Luna in Chicago. At the LATC, she previously directed Erik Patterson's world premiere production Sick (LA Weekly Award nomination for Best Director). The Latino Theater Company is dedicated to providing a world-class arts center for those pursuing artistic excellence; a laboratory where both tradition and innovation are honored and honed; and a place where the convergence of people, cultures and ideas contribute to the future. Each world premiere production in its 2017 season was selected to explore themes of identity and its relationship to history. Now in its 31st year, LTC has operated The Los Angeles Theatre Center, a facility of the City of Los Angeles Department of Cultural Affairs and a landmark building in Downtown's Historic Core, since 2006. Performances of The Sweetheart Deal take place on Thursdays, Fridays and Saturdays at 8 p.m. and Sundays at 3 p.m. from May 12 through June 4. Preview performances take place on Thursday, May 4 at 8 p.m.; Friday, May 5 at 8 p.m.; Saturday, May 6 at 8 p.m.; Monday, May 8 at 7:30 p.m.; and Thursday, May 11 at 8 p.m. Two student matinee performances are scheduled for Wednesdays at 11 a.m. on May 24 and May 31. Tickets range from $22 - $52. The Los Angeles Theatre Center is located at 514 S. Spring St., Los Angeles, CA 90013. For more information and to purchase tickets, call (866) 811-4111 or go to
http://thelatc.org/
.
PHOTO CREDIT: Grettel Cortes Photography

Geoffrey Rivas, David DeSantos, Valente Rodriguez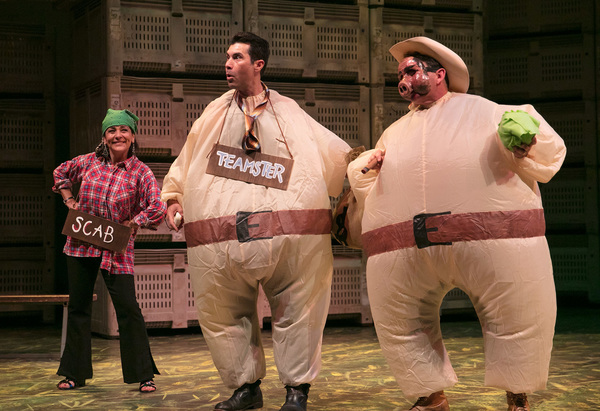 Linda Lopez
, David DeSantos, Valente Rodriguez
The Sweetheart Deal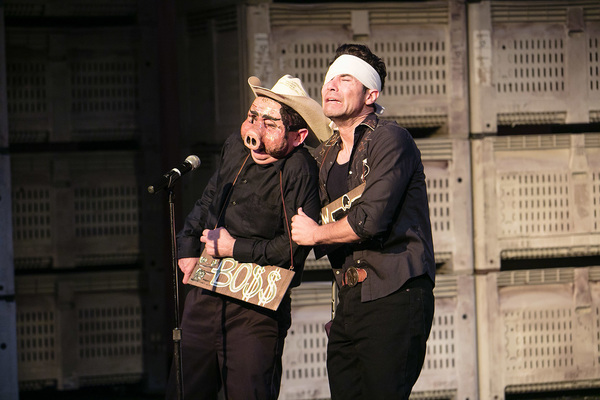 Valente Rodriguez and David DeSantos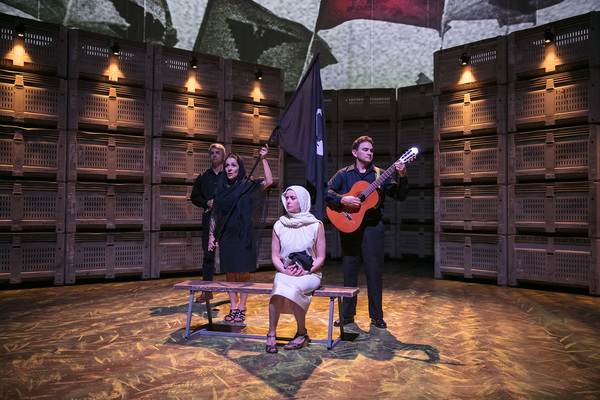 Peter Wylie
,
Linda Lopez
,
Ruth Livier
and Valente Rodriguez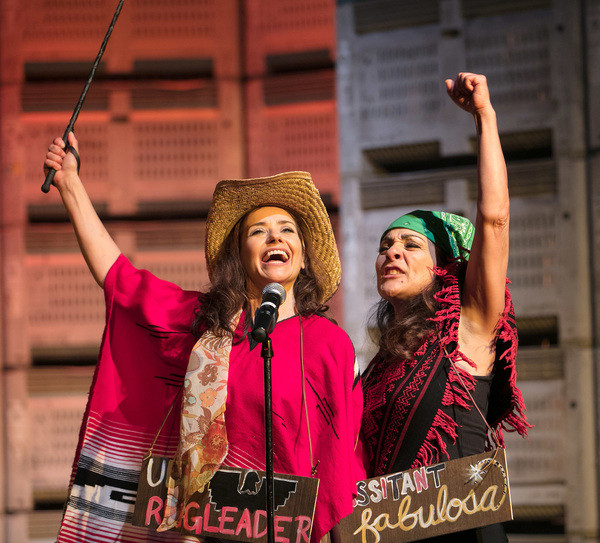 Ruth Livier
and
Linda Lopez
The Sweetheart Deal
Valente Rodriguez and Geoffrey Rivas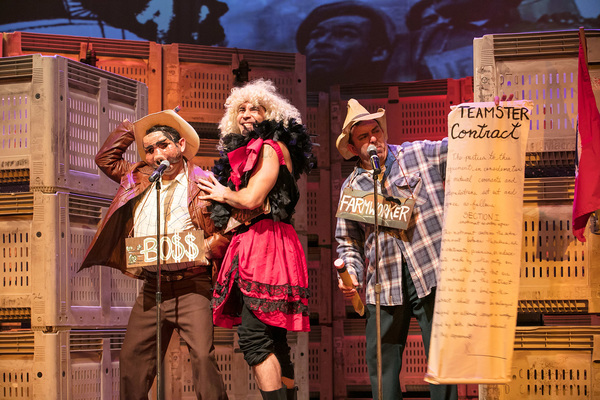 Valente Rodriguez, David DeSantos, Geoffrey Rivas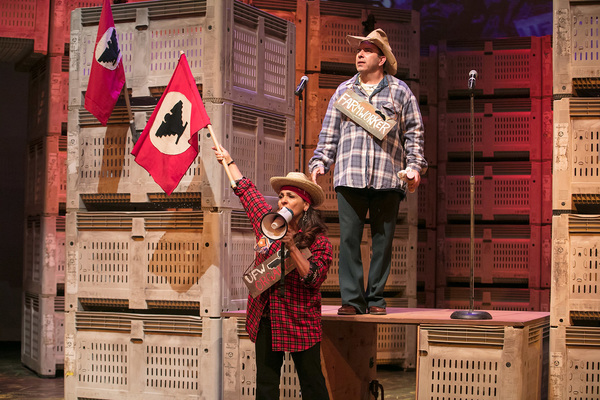 Linda Lopez
and Geoffrey Rivas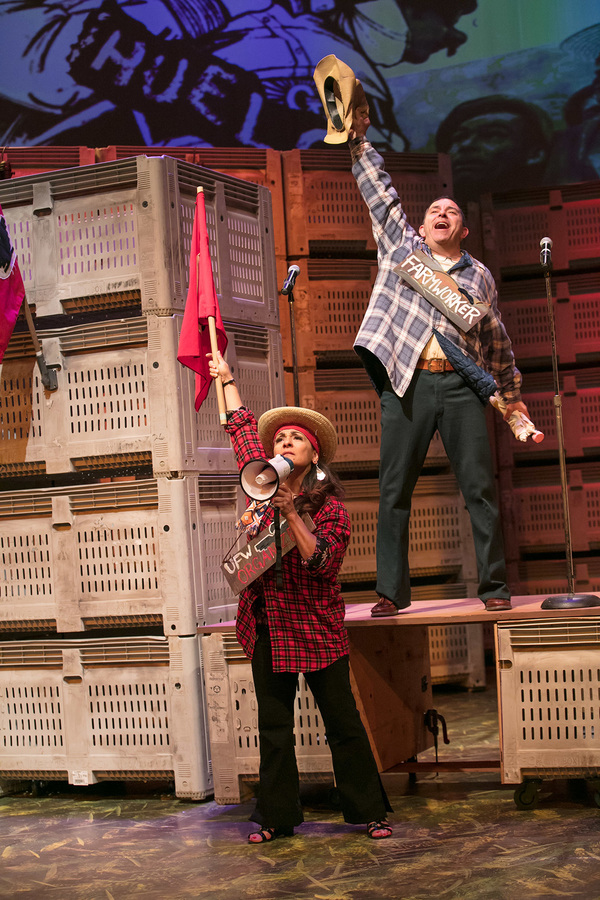 Linda Lopez
and Geoffrey Rivas
Valente Rodriguez and
Linda Lopez
Ruth Livier
and Geoffrey Rivas
Ruth Livier
and
Linda Lopez
Ruth Livier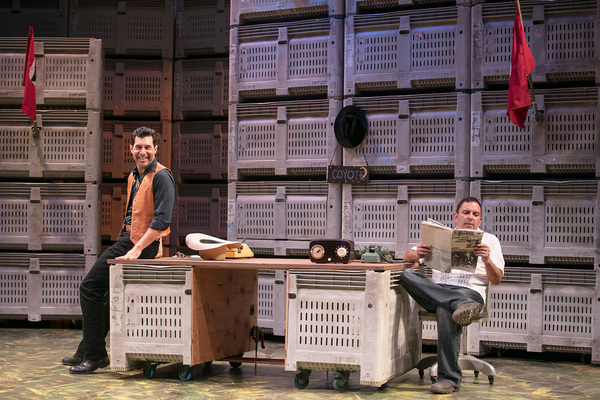 David DeSantos and Geoffrey Rivas
David DeSantos and Geoffrey Rivas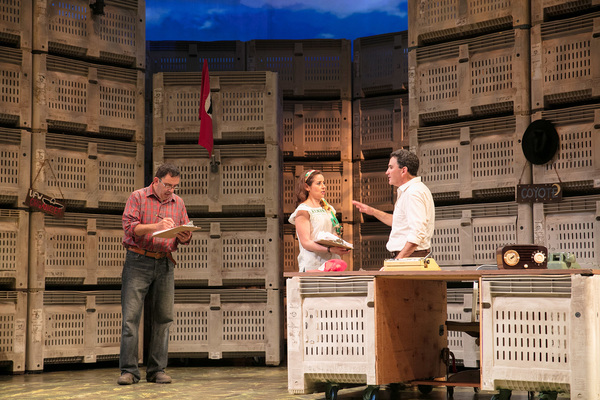 Geoffrey Rivias,
Ruth Livier
, Valente Rodrigues
Linda Lopez
,
Ruth Livier
, Valente Rodriguez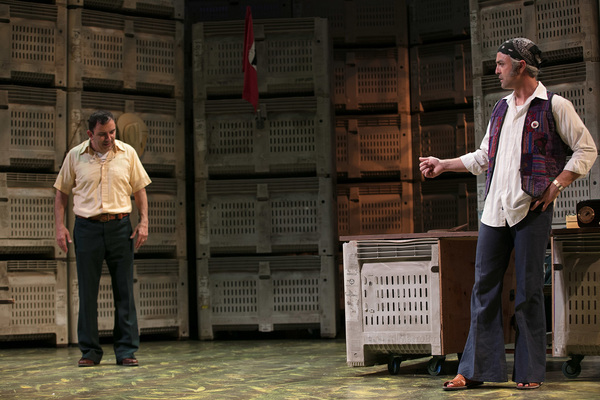 Geoffrey Rivas and
Peter Wylie