Photo Coverage: Inside the 2012 OVATION AWARDS!
The LA Stage Alliance Ovation Awards, celebrating theatrical excellence and achievement during the 2012 season, were presented last night, November 12, at the Los Angeles Theatre in downtown Los Angeles. Check out photos from inside the ceremony below!
Thirty-five awards were bestowed upon 13 different Southern California theatre companies. Leading the pack with 13 awards was Center Theatre Group (The Convert at the Kirk Douglas Theatre; Waiting for Godot at the Mark Taper Forum; War Horse at the Ahmanson Theatre; and Best Season), followed by Celebration Theatre with six (The Color Purple: A Musical), and Musical Theatre West with four (Forbidden Broadway: Greatest Hits, Volume 2; Hairspray; and Man of La Mancha). The Antaeus Company (Peace In Our Time), and Theatre @ Boston Court (The Children) took home two awards each.
LA Stage Alliance CEO Terence McFarland commented, "Tonight's recipients reflect the diverse and rich landscape of greater Los Angeles theatre. The Ovation Awards are a celebration of excellence, and one way that LA Stage Alliance shines a light on the fantastic work of our LA theatre artists. Theatres across the country should take note that these are the best of the best, and hire an Ovation Award-winning LA theatre artist today!" For a complete list of winners, visit www.LASTAGEOvations.com.
Additionally, Sarah Lyding, Executive Director of the Biller Family Foundation, presented the Biller BEST (Building Excellence in Small Theatre) Awards, including checks totaling $100,000, to the following LA theatre companies: About Productions, The Antaeus Company, CASA 0101, Circle X Theatre Company, Ensemble Studio Theatre-LA, Independent Shakespeare Company, A Noise Within, and The Theatre @ Boston Court. Laura Penn, Executive Director of SDC (Stage Directors and Choreographers Society), presented the 2012 Zelda Fichandler Award, for transforming the landscape of regional theatre through unique and creative work, to Cornerstone Theatre Company founder and current Artistic Director at the Oregon Shakespeare Festival, Bill Rauch. Center Theatre Group presented the 2012 Sherwood Award, for innovative and adventurous artists, to Los Angeles-based playwright and director John Sinner. This award is endowed by the Sherwood family, and is accompanied by $10,000 to further Sinner's artistic work. LA Stage Alliance was also presented with a Commendation from the office of California Assembly Speaker John Perez, for the commitment and unwavering compassion that LA STAGE has dedicated to the performing arts in the City of Los Angeles. Hosted by Jane Kaczmarek and Culture Clash co-founder Herbert Siguenza, this year's presenters included many local performers, city officials, union reps, artistic and executive directors, stage managers and publicists, and included (in alphabetical order) Patrick J. Adams, Lindsay Allbaugh, LJ Benet, Seamus Dever, Elizabeth Doran, Kristy Edmunds, Davis Gaines, Glenne Headly, Nikki Hyde, Leslie Ito, Brian Kite, Christine Lakin, Michele Lee, Dawnn Lewis, Monique L'Heureaux, Sarah Lyding,Lesli Margherita, Gates McFadden, Jessica Wethington McLean, Laura Penn, Assembly Speaker John Perez, Bill Rauch, Allison Rawlings, Mark Roberts, Kirsten Vangsness, Ken Werther, Vanessa Williams, and Charlayne Woodard.
LA Stage Alliance is dedicated to building awareness, appreciation and support for the performing arts in Greater Los Angeles through community building, collaborative marketing/ audience development, professional development to strengthen the sector, and advocacy. Providing access to the performing arts for patrons and access to information and resources for organizations has been the mission of the Alliance for over 35 years. The Alliance connects artists and arts administrators from over 500 groups annually in a six county region with opportunities to engage, inspire, educate and entertain over four million households that engage with the arts in our community. The Alliance engenders a stronger and more connected creative Los Angeles.
Photo Credit: Lily Lim


Robert Yacko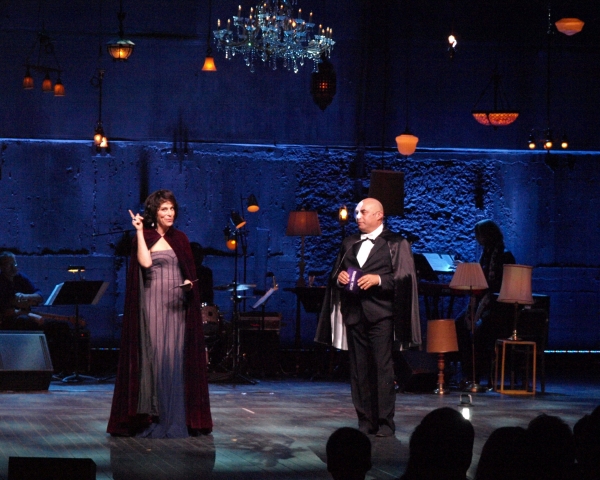 Jane Kaczmarek and Herbert Siguenza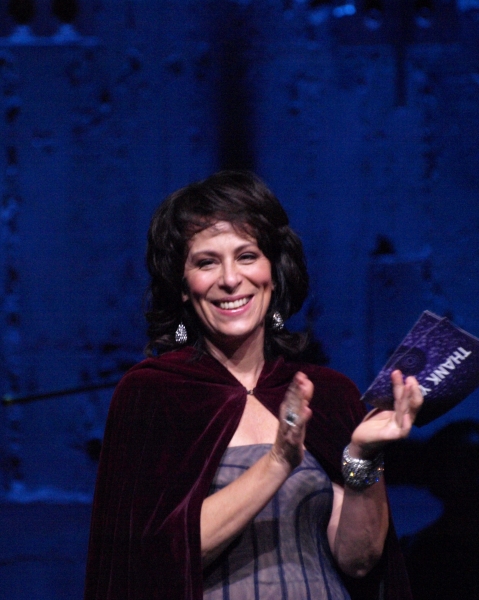 Jane Kaczmarek

Nikki Hyde and LJ Benet

Featured Actress In A Play Zainab Jah

Featured Actress In A Musical La Toya London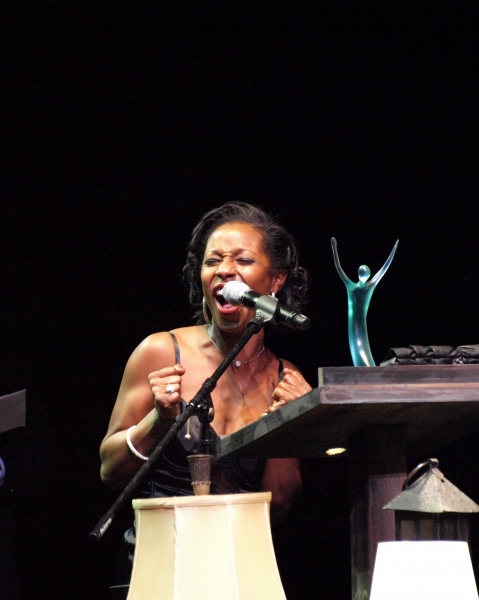 Featured Actress In A Musical La Toya London

Monique L'Heureaux and Kirsten Vangsness

Costume Design (Intimate Theatre) Shon LeBlanc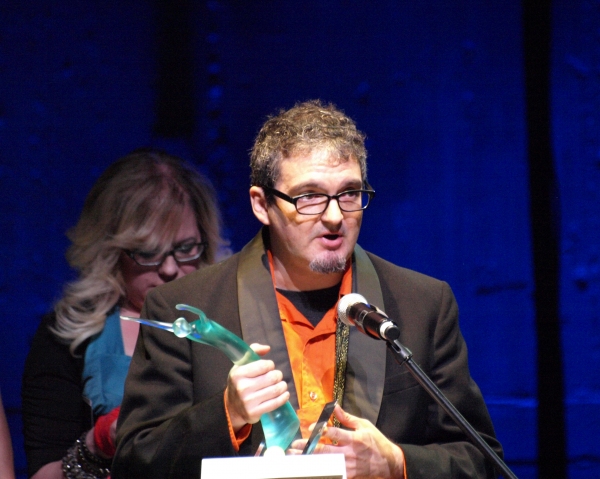 Sound Design (Intimate Theatre) John Zalewski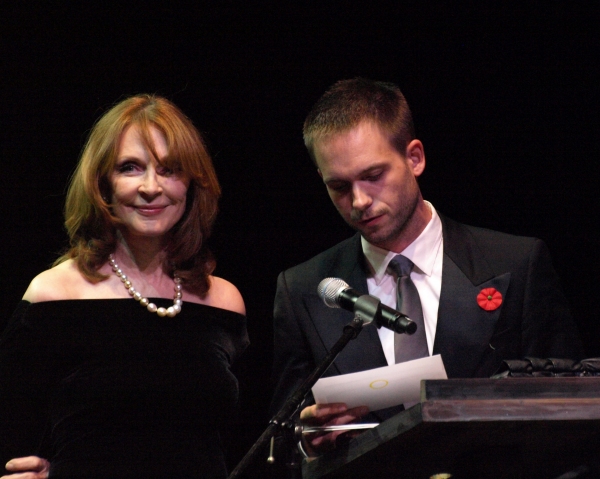 Gates McFadden and Patrick J. Adams

Lyrics/Music For An Original Musical Parmer Fuller and Michael Kramer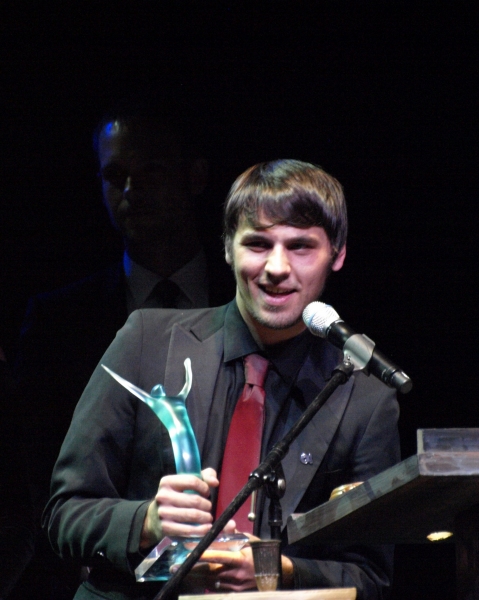 Music Direction Gregory Nabours

Recipients of The Biller BEST (Building Excellence in Small Theatre) Awards

Lesli Margherita and Leslie Ito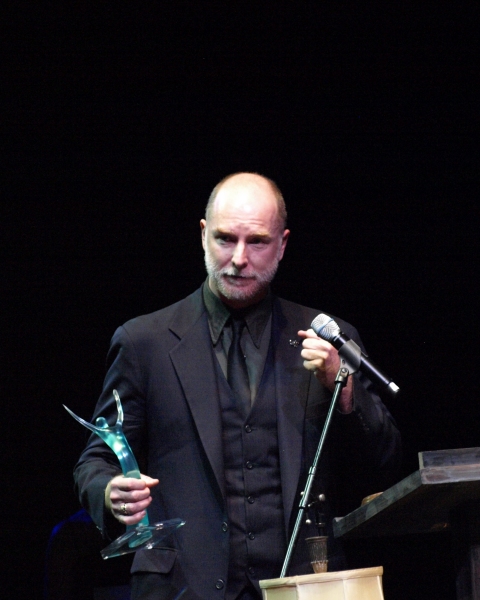 Featured Actor In A Play Hugo Armstrong

Featured Actor In A Musical Todrick Hall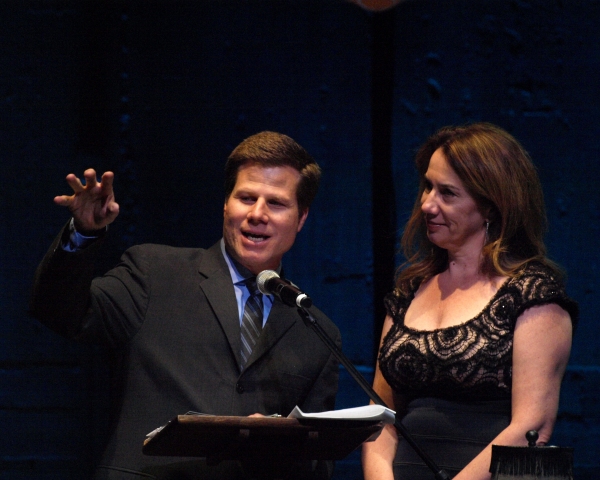 2012 Zelda Fichandler Award Recipient Bill Rauch with Laura Penn

Director Of A Musical Michael Matthews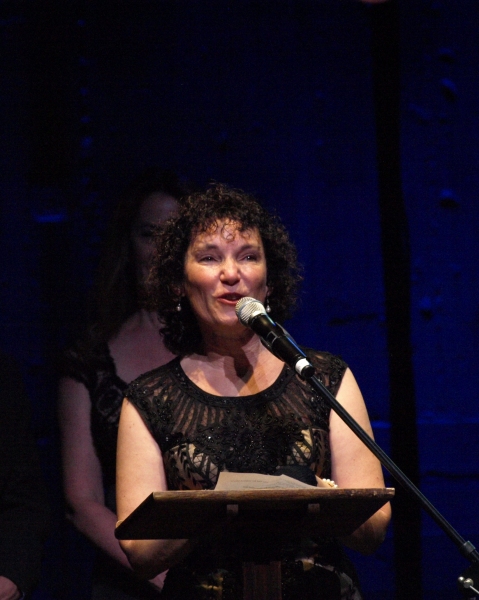 Choreography Janet Roston

Mark Roberts and Charlayne Woodward

Book For An Original MusicAl Isaac Laskin

Book For An Original MusicAl Isaac Laskin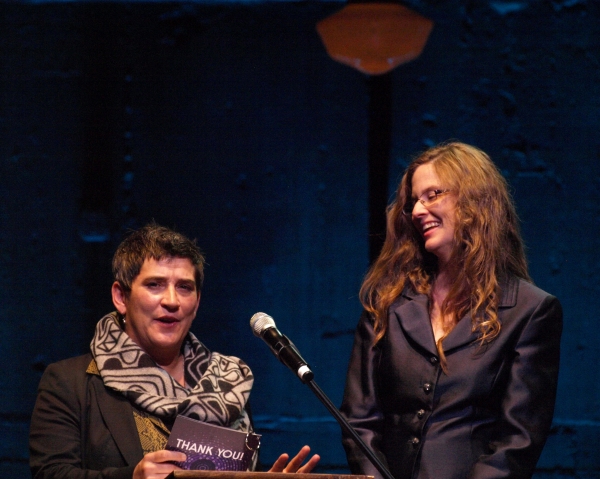 Kristy Edmunds and Elizabeth Doran

Michael Ritchie accepst Presented Production War Horse

Terence McFarland

Christine Lakin and Davis Gaines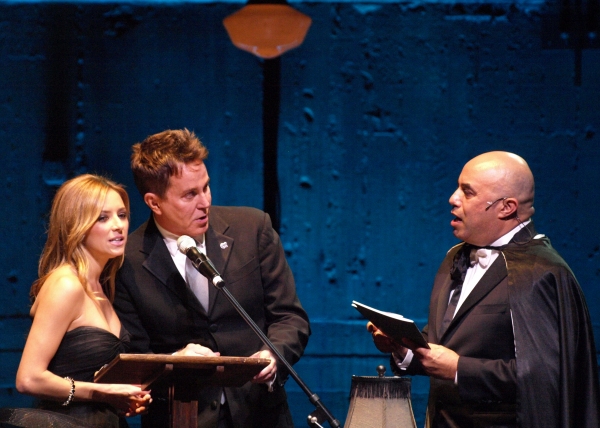 Christine Lakin, Davis Gaines, and Herbert Siguenza

Lighting Design (Intimate Theatre) Luke Moyer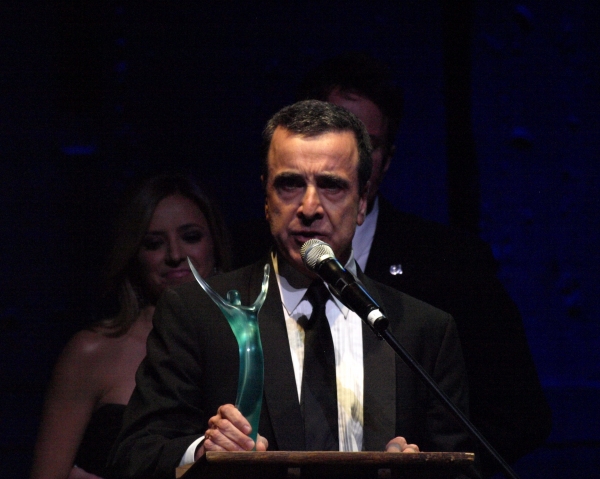 Scenic Design (Intimate Theatre) Tom Buderwitz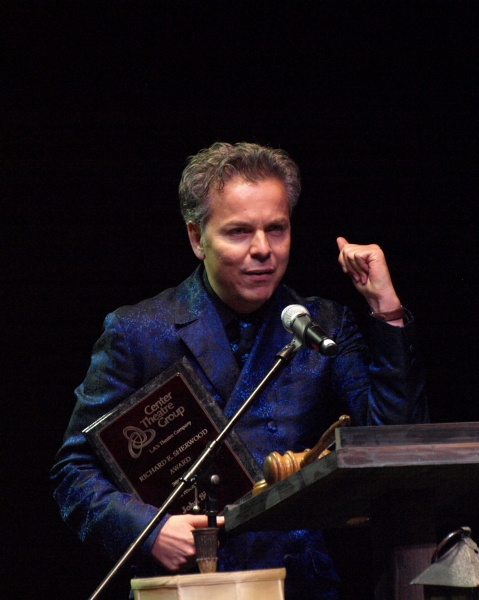 2012 Sherwood Award John Sinner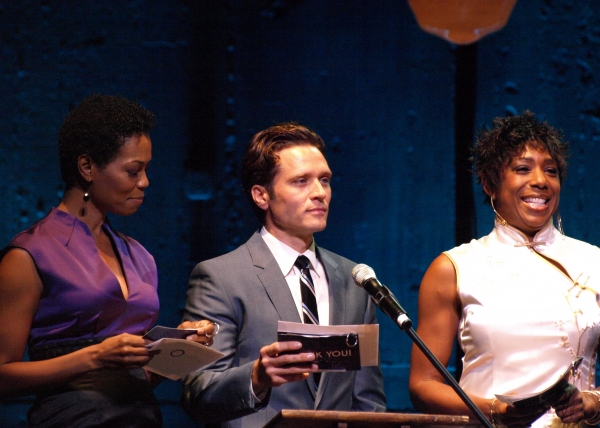 Dawnn Lewis, Vanessa Williams and Seamus Dever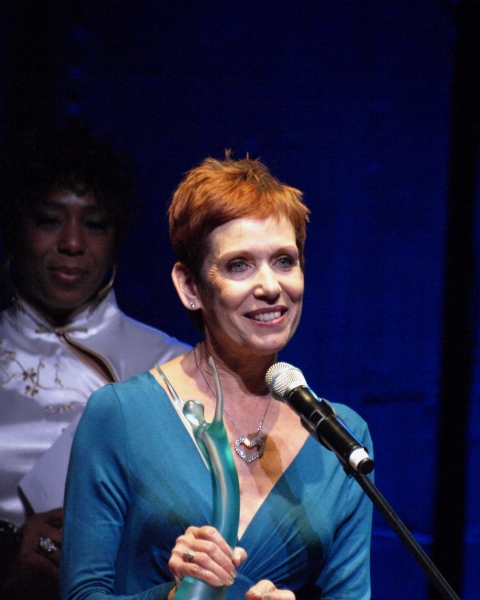 Lead Actress In A Musical Susanne Blakeslee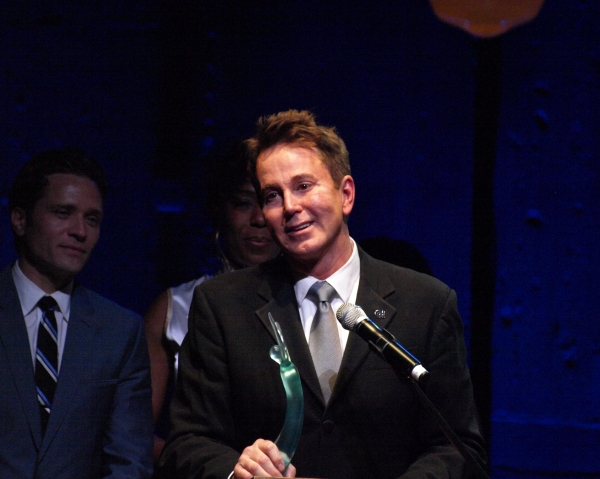 Lead Actor In A Musical Davis Gaines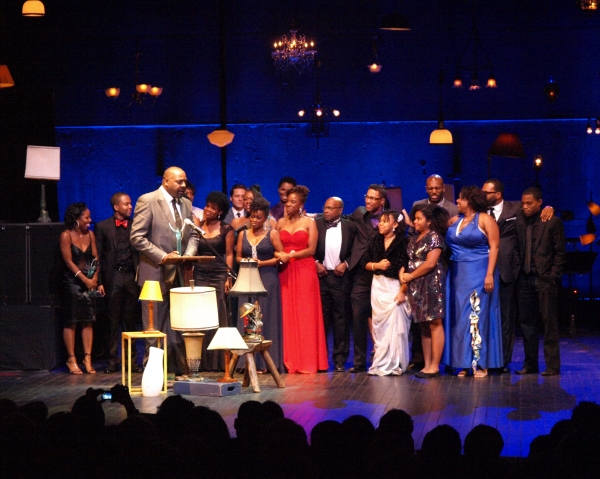 Production Of A Musical (Intimate Theatre) THE COLOR PURPLE

The cast of THE COLOR PURPLE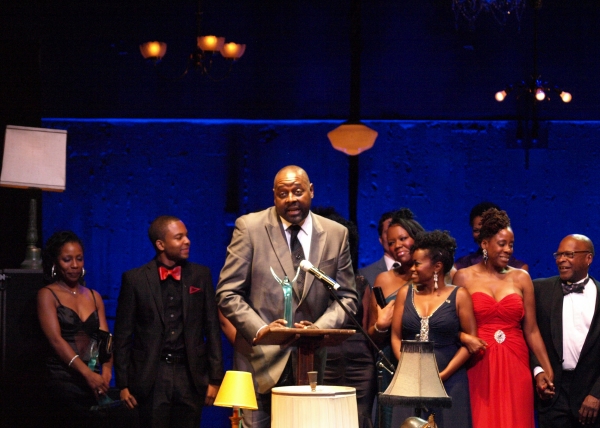 Michael A. Shepperd accepting the award.

Michele Lee and Jessica Wethington McLean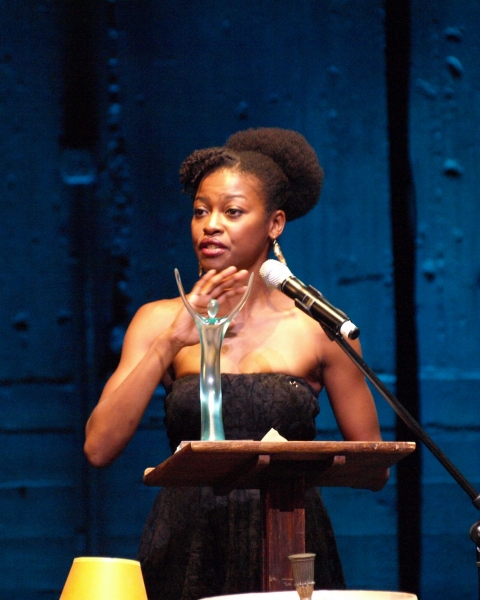 Lead Actress In A Play Pascale Armand

Lead Actress In A Play Pascale Armand

Lead Actor In A Play Alan Mandell

Acting Ensemble For A Play WAITING FOR GODOT

Ken Werther and Allison Rawlings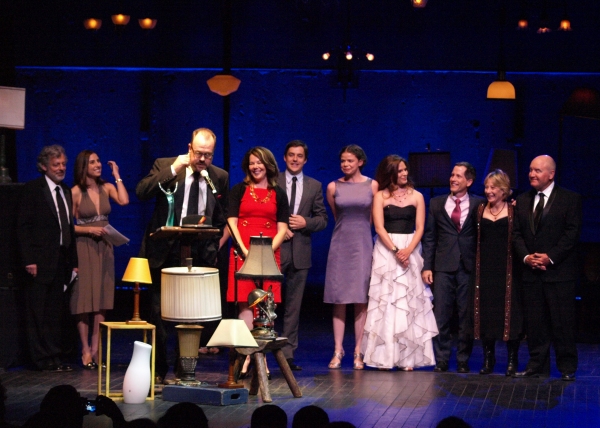 Production Of A Play (Intimate Theatre) PEACE IN OUR TIME

The cast and creative talents behind PEACE IN OUR TIME

Brian Kite

Assembly Speaker John Perez and Glenne Headly

Best Production Of A Musical (Large Theatre) Forbidden Broadway: GREATEST HITS, VOLUME 2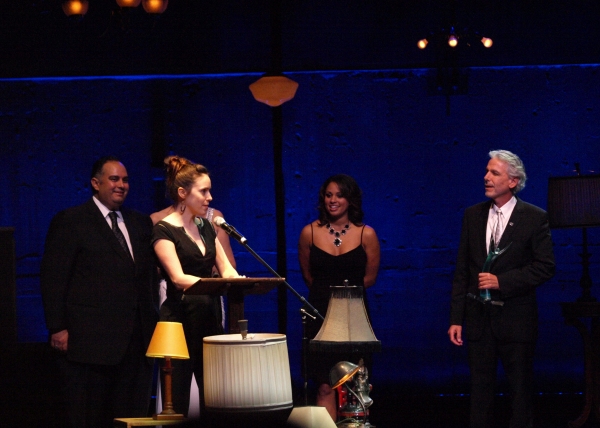 Best Production of A Play (Large Theatre) WAITING FOR GODOT

Best Season Center Theatre Group Edward L. Rada