Latest News on Hal Sparks
Hal Sparks News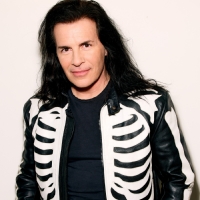 Comedians Hal Sparks Brings Laughs To Southern California This Weekend
by Stephi Wild - Oct 19, 2022
Fans of comedian Hal Sparks in the Southern California area will have a few opportunities to catch him live on stage.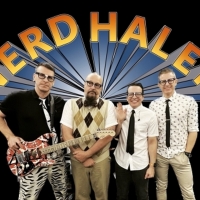 Nerd Halen Tribute, Mashup Of Van Halen Music and Staunch Nerds, Comes to M Pavilion at M Resort Spa Casino in January
by Stephi Wild - Oct 19, 2022
The first concert for 2023 explodes with raucous rock, topped with hilarious antics of Nerd Halen mashing the music of Van Halen while transporting the audience into a 1980s B-movie.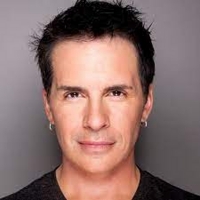 ULTIMATE JAM NIGHT Announced At Whisky A Go Go, January 18
by A.A. Cristi - Jan 12, 2022
Ultimate Jam Night is an immersive Rock 'N Roll show held every other Tuesday at the world famous Whisky A Go Go located on the heart of the Sunset Strip in West Hollywood, California.  Show is at 8:00PM.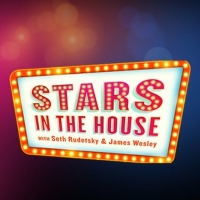 STARS IN THE HOUSE Announces QUEER AS FOLK Reunion and 'Broadway For Orlando' Anniversary Fundraiser
by Chloe Rabinowitz - Jun 22, 2021
Two very special episodes of "Stars In The House" have been announced to celebrate and honor Pride Month and the LGBTQ community.  Tonight, the cast of the groundbreaking series "Queer As Folk" will reunite to talk about the iconic show and what it meant to be a part of the first American drama series with gay characters as leads.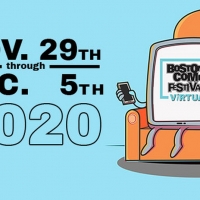 The 2020 Boston Comedy Festival Begins This Week
by A.A. Cristi - Nov 24, 2020
The Covid pandemic has forced the world of comedy to evolve and the Boston Comedy Festival is no exception. Join the BCF inputting 2020 in the rearview mirror. You too can prove laughter is the best medicine by joining the Virtual Boston Comedy Festival - Nov 30th through Dec 5th.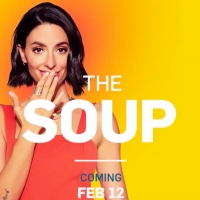 E!'s THE SOUP to Premiere February 12
by Kaitlin Milligan - Jan 9, 2020
 'The Soup' is heating up at E! as the iconic comedy franchise returns with new host, comedian and actress Jade Catta-Preta. The weekly half-hour pop culture commentary series premieres Wednesday, February 12 at 10:00pm ET/PT.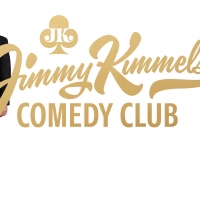 See Who Will Perform at Jimmy Kimmel's Comedy Club
by Sarah Jae Leiber - Jan 6, 2020
Jimmy Kimmel's Comedy Club at The LINQ Promenade is ushering in the new year with newly announced headliners, special events and limited engagements.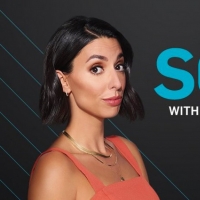 E! Greenlights the Return of THE SOUP, Hosted by Jade Catta-Preta
by Kaitlin Milligan - Nov 12, 2019
E! announced today that the network will serve fresh new episodes of its long-running, legendary franchise, 'The Soup,' hosted by comedian and actress Jade Catta-Preta. Premiering in early 2020, the evolved and supercharged series will feature Catta-Preta's irreverent sense of humor and sharp point-of-view on the entertainment world. From the hottest new series, to the latest O-M-G reality tv moments, to the best viral videos, plus everything in between, Catta-Preta is a 'souper' fan who will catch viewers up on what they've missed and offer hilarious commentary on the most talked about pop culture moments.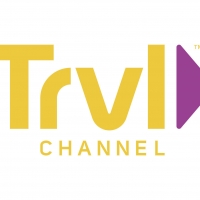 Travel Channel Announces New Series FAMOUSLY AFRAID
by Kaitlin Milligan - Oct 21, 2019
Hollywood is no stranger to stories of the unexplained being played out on the big screen. But behind the scenes, some celebrities experience encounters with the unknown that are all too real. In the new Travel Channel series "Famously Afraid," stars tell their terrifying, true tales of coming face-to-face with unexplained phenomena. From haunted houses to real UFO sightings, to demonic possessions and beyond, these stories show that even celebrities can get spooked. "Famously Afraid" premieres Tuesday, November 5 at 10 p.m. ET/PT, only on Travel Channel.
Season Two of MILO MURPHY'S LAW to Debut on PHINEAS AND FERB Crossover
by Kaitlin Milligan - Dec 12, 2018
Season two of 'Milo Murphy's Law,' the Emmy® Award-nominated animated series starring legendary satirist Al Yankovic (professionally known as 'Weird Al') as the voice of Milo Murphy, debuts with a one-hour 'Phineas and Ferb' crossover special SATURDAY, JAN. 5 (7:00–8:00 a.m. EST/PST), on both Disney Channel and Disney XD. The special, titled 'The Phineas and Ferb Effect,' will also be available that same day on DisneyNOW and Disney Channel VOD. Both series hail from acclaimed animation producers Dan Povenmire and Jeff 'Swampy' Marsh, who will reprise their 'Phineas and Ferb' roles as Dr. Doofenshmirtz and Major Monogram, in addition to voicing time travelers from the future, Vinnie Dakota and Balthazar Cavendish, in 'Milo Murphy's Law.'
Hal Sparks Videos
BWW TV: On the Red Carpet with Caroline Bowman, Josh Young, Sean MacLaughlin & More in EVITA at Pantages
by Michael Sterling and Jerry Evans - Nov 4, 2013
Los Angeles Broadway World TV Correspondents Michael Sterling and Anthony 'A.J.' Hernandez were on hand to not only talk to tour stars Caroline Bowman (Eva Peron), Josh Young (Che) and Sean MacLaughlin (Juan Peron) and Evita Producer Hal Luftig, but such Hollywood celebrities as Shirley Jones, Marty Ingels, Patrick Cassidy, Sam Harris, Greg Louganis and partner Johnny Chaillot, Disney's G. Hannelius (Dog with a Blog), Hal Sparks (Disney XD's Lab Rats) among others. In addition to Hal Luftig, Evita Producers include Scott Sanders, Troika Entertainment & The Nederlander Organization. The production officially opened at the Pantages Theatre in Hollywood October 24 and will continue its limited run there through November 10, 2013. Check out the video below!