Paley Center for Media Announces TEDxWomen in New York and Los Angeles
The Paley Center for Media announces TEDxWomen, a one-day event planned for December 1 at the Paley Center locations in both New York and Los Angeles. TEDxWomen will be curated and produced by The Paley Center for Media, and will be hosted by the Paley Center's President and CEO, Pat Mitchell.
TEDxWomen will gather global thought leaders and innovators for a cross-disciplinary program focused on how women think and work, communicate and collaborate, learn and lead -- what this means and why it matters to all of us. Speakers from around the globe -- including women and men, from anthropologists to artists, scientists, and futurists -- will share their ideas in the classic TED format, creating a program that surprises and inspires.
TEDxWomen's theme, The Conversation Continues, carries forward the vital connections and vibrant discussions ignited by last year's first ever TEDWomen conference, whose talks posted on TED.com and YouTube were viewed 8 million times-and translated into 52 languages-and viewed another 4.5 million times on platforms like BlackBerrys and iPads. TEDxWomen will continue moving towards the goal set last year: to capture a unique moment in history, when women and girls are being recognized for their innovative solutions to combat poverty, improve public health and education, and create environments for peace and stability.
TEDxWomen will extend this reach and impact to new audiences, stimulating new ideas, sparking more debates, and continuing to uncover the many ways women and girls are reshaping our world. Speakers will include the famous and undiscovered, artistic and scientific, pioneers and innovators: from Jane Fonda to Lamis Zein, the woman who heads an all-female bomb-disposal unit in Lebanon; from Barbara Walters to singer-songwriter Morley; from Dr. Mehmet Oz to Gloria Steinem; from social-media maven Tiffany Shlain to Vietnam refugee and tech entrepreneur Tan Le; and from documentarian Jennifer Siebel Newsom to cultural anthropologist Mary Catherine Bateson. And throughout the day, we'll welcome young girls to our stage such as young fashion icon Tavi Gevinson and South African teen Busisiwe Mkhumbuzi who will inspire us with the ways they are starting the conversation and leading their own change.
The inspiring lineup will bring new voices and perspectives to continue the conversation on:
• Resilience, and the way women regroup, rebound, and rebuild after experiencing setbacks or loss, always moving forward
• Relationships, and the ties that bind us-to each other, to our communities, and to our most important institutions
• Rebirth, and how extended health, longevity, and an untapped potential is redefining women in their third act
• Reimagine, and the new way women and men are viewing and shaping our world through science, art, and politics
The program will run on December 1st from 9:30am (ET) throughout the day until 9:45pm (ET)/6:45pm (PT) alternating between live events and streams from both Paley Center locations. TEDxWomen will stream live to a network of TEDxWomen events happening around the globe: from Amman to Amsterdam, Bogota to Beijing, Cape Town to Columbus. TED is in the midst of accepting license requests for TEDx events around the globe happening in concert with TEDxWomen.
A TEDxWomen mobile app for iPhone and Android will also be available to get up-to-the-minute information about the event including agenda, photos, video, and more.
TEDxWomen is sponsored by the John S. and James L. Knight Foundation, AOL, Warner Bros. Entertainment, Accenture, and Verizon Foundation.
For more information on TEDxWomen, please visit the conference website at http://tedxwomen.org/.
About The Paley Center for Media
The Paley Center for Media seeks to preserve the past, illuminate the present, and envision the future through the lens of media. With the nation's foremost public archive of television, radio and Internet programming, the Paley Center produces programs and forums for the public, industry professionals, thought leaders, and the creative community to explore the evolving ways in which we create, consume, and share news and entertainment. In an era of unprecedented change, the Paley Center advances the understanding of media and its impact on our lives. The Paley Center was founded in 1975 by William S. Paley, a pioneering innovator in the industry. For more information, please visit http://www.paleycenter.org/.
More Hot Stories For You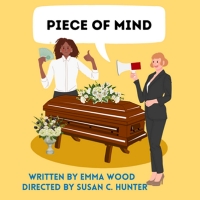 Write Act Rep Presents the World Premiere of PIECE OF MIND At The Brickhouse Theatre, Opens December 10

November 28, 2022

PIECE OF MIND, a play by playwright Emma Wood, will be performed by Write Act Rep from December 10th, 2022 – January 29th, 2023, at the Brickhouse Theatre in North Hollywood. Produced by Write Act's award-winning creative team members: Producing artistic director John Lant, producer Tamra Pica with play direction by Susan C. Hunter.
---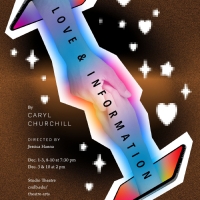 California Repertory Company Presents LOVE & INFORMATION

November 28, 2022

Be prepared for a kaleidoscopic exploration of a world full of chaos, alienation, and miscommunication in Love & Information, written by Caryl Churchill and directed by Jessica Hanna, which will open at the CSULB Studio Theater on Thursday, December 1st, at 7:30 p.m. Performances will continue through Saturday, December 10th at 7:30 p.m.
---
World Premiere Of A MOMENT to Open At Little Fish Theatre in December

November 28, 2022

What begins as an awkward exchange slowly transforms into a night that will change the course of both of their lives. Audiences will love the funny and vulnerable story of A Moment, with this world premiere opening December 14 and closing December 23.
---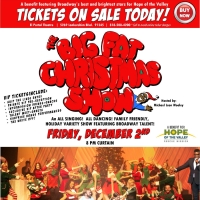 Gabrielle Ruiz, Rena Strober & More to Star in THE BIG FAT CHRISTMAS SHOW at the El Portal Theatre

November 28, 2022

Broadway to the Rescue's THE BIG FAT CHRISTMAS SHOW has announced the cast for this year's December 2nd, holiday fundraising extravaganza, at the El Portal Theatre! The list of Broadway performers this year include Carly Hughes, Jason Michael Snow, Clent Bowers, Rhett George, Greg Poland, Gabrielle Ruiz, Rena Strober, and more.
---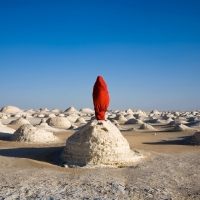 The LA Art Show to Return This Winter With a Focus on the Global Climate Crisis

November 28, 2022

The LA Art Show, LA's largest and longest-running art fair, will return to the Los Angeles Convention Center on February 15-19 to kick off the city's 2023 art season.
---