Musical Theatre Guild Continues Season with HIGH SOCIETY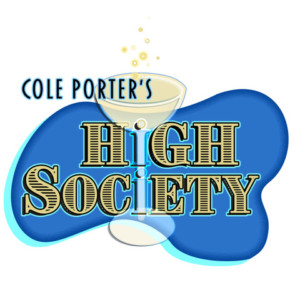 Musical Theatre Guild, the winner of the Los Angeles Drama Critic's Circle Margaret Harford Award for sustained excellence in the theatre, will continue their 22nd Anniversary season with Cole Porter's HIGH SOCIETY. The one-night-only concert will take place at Glendale's historic Alex Theatre on Sunday, February 11, 2018 at 7:00 PM.
Based on the musical film adaption of Philip Barry's The Philadelphia Story that stared Grace Kelly, Frank Sinatra, Bing Crosby, HIGH SOCIETY's plot centers on pretentious socialite, Tracy Samantha Lord, who is planning to wed an equally pretentious executive when her ex-husband arrives to disrupt the proceedings. The musical includes most of the music featured in the 1956 movie, including the classics "True Love" and "Well, Did You Evah?" along with several songs incorporated from other Porter musicals.
HIGH SOCIETY premiered in 1997 at San Francisco's American Conservatory Theatre in an out-of-town tryout and opened at Broadway's St. James Theatre in 1998 playing 144 performances. The show was nominated for two Tony© Awards and starred Melissa Errico, John McMartin and a 12-year-old Anna Kendrick.
Musical Theatre Guild's production will feature company members Shannon Warne (Tracy Lord), Zachary Ford (Mike Connor), Marc Ginsburg (Dexter Haven), Damon Kirsche (George Kittredge), Ashley Fox Linton (Liz Imbrie), Thomas W. Ashworth (Uncle Willie), Pamela Hamill (Mother Lord), Robert Yacko (Seth Lord) and Will Collyer. Rounding out the cast are guest artists Calista Loter (Dinah Lord), Tal Fox, Adam Lendermon, Alexandra Mitchell and Kelsey Weinstein.
HIGH SOCIETY will be directed by Lewis Wilkenfeld, choreographed by Heather Castillo, musical directed by Cassie Nickols and is under the production supervision of Jennifer Shelton.
The "MTG Goes to the Movies" season will conclude with Jason Robert Brown's HONEYMOON IN VEGAS on May 11, 2018.
The Alex Theatre is located at 216 N. Brand Blvd in downtown Glendale, CA. Season and single tickets are available by visiting www.alextheatre.org or by calling 818-243-ALEX.
ABOUT MUSICAL Theatre Guild: Now in its 22nd season, Musical Theatre Guild presents rarely staged or forgotten musicals in a semi-staged, script-in-hand format, utilizing professional union actors and a live orchestra. The company membership roster of talent is a "who's who" of L.A.'s musical theatre performers. As part of their duel mission of preserving the original American art form of musical theatre and education, MTG offers free tickets to students at their concerts and in partnership with Los Angeles' Music Center Education Division, is represented with three original revues on their touring roster. Additional information on MTG can be found at www.musicaltheatreguild.com.