Moonlight Stage Productions to Present Disney's THE LITTLE MERMAID This Summer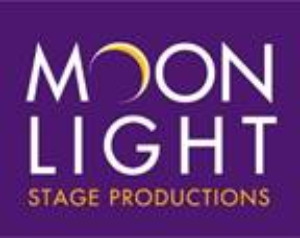 For the second musical of its 37th season, Moonlight Stage Productions plans to make a splash with Disney's The Little Mermaid from July 19 through August 5.
This live version of the classic animated film features a musical score composed by eight-time Academy Award winner Alan Menken and the late Howard Ashman, as well as new songs for the musical by Menken and lyricist Glenn Slater. The book for the musical is by Pulitzer Prize and Tony Award-winning playwright Doug Wright. The musical features a parade of hits, including "Part of Your World," "Kiss the Girl," "Poor Unfortunate Souls," and "Under the Sea."
Tickets range from $23 to $55 for all reserved seating and $17 to $22 for general admission lawn seating. To purchase tickets or for more information, call 760-724-2110 or visit moonlightstage.com.
In a magical underwater kingdom, the beautiful young mermaid Ariel longs to leave her ocean home - and fins - behind and live in the world above. But first, she'll have to defy her father King Triton, make a deal with the evil sea witch Ursula, and convince the handsome Prince Eric that she's the girl whose enchanting voice he's been seeking. Disney's The Little Mermaid is based on the Hans Christian Andersen story and the Walt Disney film.
Helming the musical as director is Moonlight Producing Artistic Director Steven Glaudini, Karl Warden is choreographer, and musical direction is by Elan McMahan.
"Twenty-eight years after the original animated film came out, audiences still can't get enough of The Little Mermaid," said director Steven Glaudini. "The songs are infectious, the characters are memorable and the musical captures the hearts of parents and children alike after all of these years. We have such a talented company of actors, some with Broadway credits and others working on our stage for the first time. Some, like Randall Hickman and Cornelius Jones, Jr. are Moonlight favorites. Chassey Bennett says that Ariel was her favorite Disney princess as a child, and it's her dream come true to play the role. And we are so thrilled to have Broadway veteran David Burnham on our stage as Prince Eric. It's going to be a fantastic run!"
The cast for Disney's The Little Mermaid includes: Chassey Bennett (Ariel), David Burnham (Prince Eric), Randall Hickman (Ursula), Paul Oakley Stovall (King Triton), Cornelius Jones, Jr. (Sebastian), Luke Harvey Jacobs (Scuttle), Connor Marsh (Flounder), Douglas Davis (Grimsby), Sarah Errington (Flotsam), and Rae Henderson (Jetsam). Rounding out the company are Danielle Airey, Scott Arnold, Nicole Athill, Drew Bradford, Jake Bradford, Caitlyn Calfas, Ryan Dietrich, Johnny Fletcher, Fisher Kaake, Sebastian Montenegro, Koda Montoya, Joy Newbegin, Emma Nossal, Jordan Stanberry, Lisa Stone, Chad Takeda, Susanna Vaughan, and E.Y. Washington. The children's ensemble consists of Sean Barnett, Josh Bradford, Nate Carman, Duncan Carswell, Jacob Farry, Jack Gemmell, Marina Hall, Selah Howard, Eileen Parks, Piatt Pund, Claire Scheper, Zoe Michelle Seare, Cassidy Smith, Delanie Tasto, Julia Van Skike, and Ace Young.
PICNICKING AT THE MOONLIGHT
One of the most unique theatre-going experiences found anywhere is Moonlight's lawn seating, allowing patrons to bring their own picnic suppers into the theatre and picnicking before the show. Lawn ticket holders receive a chair as part of their ticket upon entry to the theatre.
ARTISAN CAFÉ AT THE MOONLIGHT
The Artisan Café offers pre-show dining outdoors on the Moonlight Patio where glimpses of the sunset can be seen before patrons take their seats for the show. The Café also offers delicious intermission snacks to all theatregoers including beverages. To view the Café's menu, visit
moonlightstage.com
. For information and reservations, call 760-828-0596.
MOONLIGHT AMPHITHEATRE
1200 Vale Terrace Drive, Vista
Gates open for picnicking and dining 90 minutes before curtain. Non-alcoholic beverages and food may be brought into the Amphitheatre. Parking is free.
ABOUT MOONLIGHT STAGE PRODUCTIONS
Winner of several San Diego Theatre Critics Circle Awards among others, Moonlight Stage Productions is the cultural arts program of the City of Vista. Named "San Diego's #1 Outdoor Theatre" by readers of 'San Diego Magazine,' Moonlight Stage Productions provides high-caliber Broadway musical theatre each summer in the 2,000-person capacity Moonlight Amphitheatre, owned and operated by the City of Vista. Audiences attend from San Diego County, Southern Riverside County and Orange County. The Moonlight's season of Broadway musicals is produced in the Moonlight Amphitheatre, a summertime tradition experienced by more than one million people. Throughout the decades, the Amphitheatre has seen numerous transformations, but nothing so dramatic as the total reconstruction of the stage house in 2008-2009. With a grand re-opening in June 2009, a state-of-the-art venue was revealed, which included
Modern Stage
and audience facilities. Since then, the Amphitheatre has extended its entertainment offerings with the addition of concerts and other special events held throughout the year through Moonlight Presents and ClubM.